Hosted: Sweeten your life at 85C Bakery Café, an Asian-Euro fusion bakery! We finally had a chance to visit and sample some of the delicious pastries offered including fresh bread, deliciously sweet and savory pastries, sea salt coffees, and boba. With 15 locations in the LA and OC area, each location features an in-store bakery that bakes over 50 varieties of pastries baked fresh every hour. Its certainly a great way to start the day.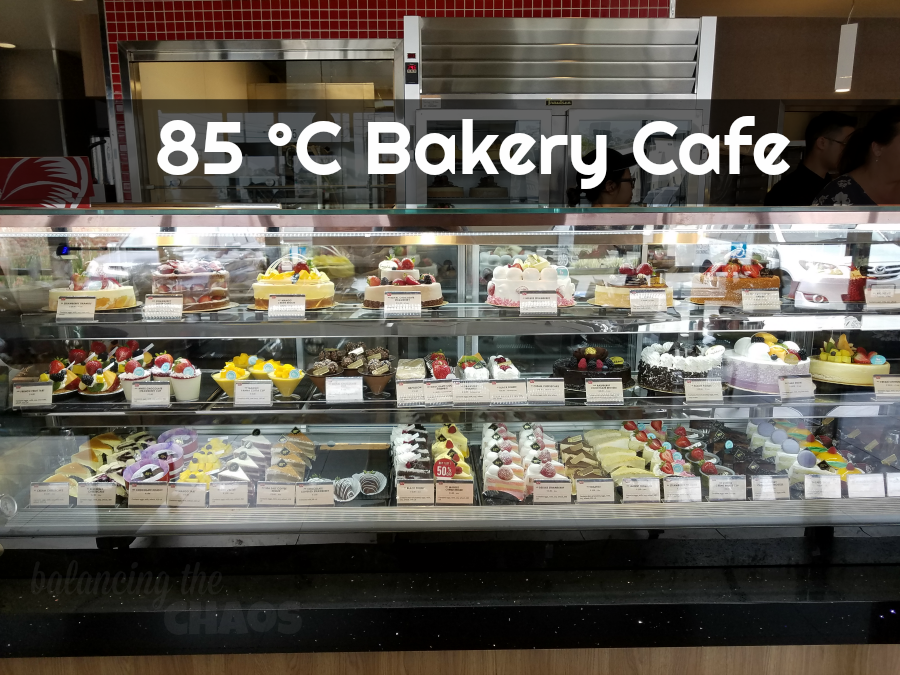 To our delight, when we walked into our local 85 °C Bakery Café, we discovered their feature of the month of June was the Cinnamon Roll. Every month there is a new pastry or two that are featured and advertised on their website. We were quite lucky, because my kids and I are BIG fans of cinnamon rolls, in fact, every so often I will make a fresh batch on my own.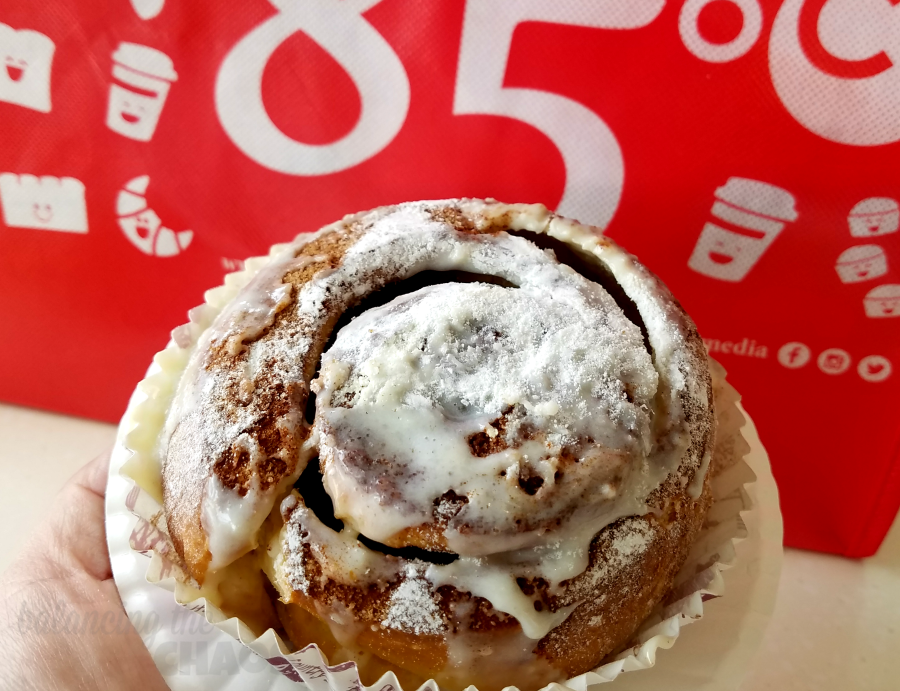 85 °C Bakery Café's Cinnamon Rolls were the perfect size – about the size of a large muffin. The outside of the pastry was just crisp enough to hold the round shape, and the inside was a cinnamon, nutty, soft gooey bite, topped with a sweet icing and powdered sugar. When they are heated just a touch, they are even more amazing!
The kids and I walked through the bakery to pick out a few items we wanted to sample, if you haven't been – check out what we found:
85C Bakery Café is also famous for their Sea Salt Coffees made of Americano coffee, water, cream, real sugar. I sampled the Sea Salt Caramel Coffee and was in heaven. It was fantastic! I can understand why they are so popular. My children also sampled their hot chocolates, and even my husband took a sip and stated it was the best he's had.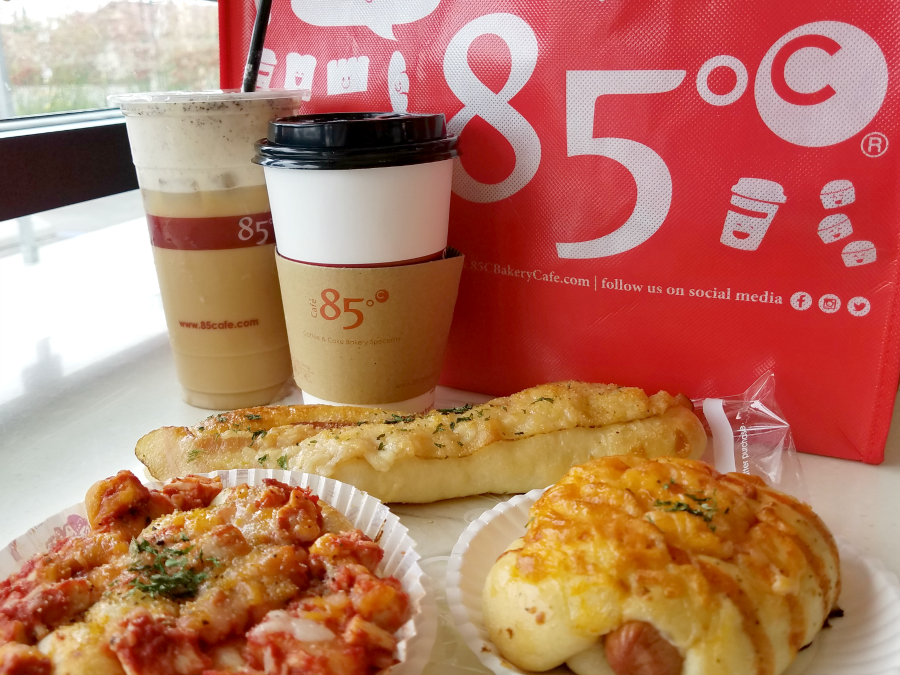 Start the day right with pastries from 85C Bakery Café. They are open 7 days a week, and typically open at either 6am or 7am depending on location and will stay open until approximately 10pm on weekdays and until 12am on Fridays and Saturdays.
Southern California Locations Include:
LOS ANGELES:
ALHAMBRA:

300 W Main St, #100

Alhambra, CA 91801 (626) 293-8585
CHINO HILLS:

12959 Peyton Dr

Chino Hills, CA 91709 (909) 591-1185
GARDINA:

1386 W Artesia Blvd

Gardena, CA 90248 (310) 329-8585
GLENDALE:

201 N Brand Blvd, Suite 100

Glendale, CA 91203 (818) 550-0885
HACIENDA HEIGHTS:

17170 Colima Rd

Hacienda Heights, CA 91745
LOS ANGELES:

700 Wilshire Blvd, Suite A,

Los Angeles, CA 90017

LOS ANGELES: 3377 Wilshire Blvd, Unit 101, 102A, 102B

Los Angeles, CA 90010
PASADENA:

61 S Fair Oaks Ave, #120

Pasadena, CA 91105 (626) 792-8585
TORRANCE:

1735 W Carson St, #A

Torrance, CA 90501 (310) 320-8585
WEST COVINA:

2626 E Garvey Ave S

West Covina, CA 91791 (626) 915-7885
ORANGE COUNTY: