Now that we've entered the Summer months, we were excited to discover a new indoor playground not too far from home. Billy Beez is a fantastic family fun play space at The Gardenwalk in Anaheim, and we were honored to be invited to share our experience.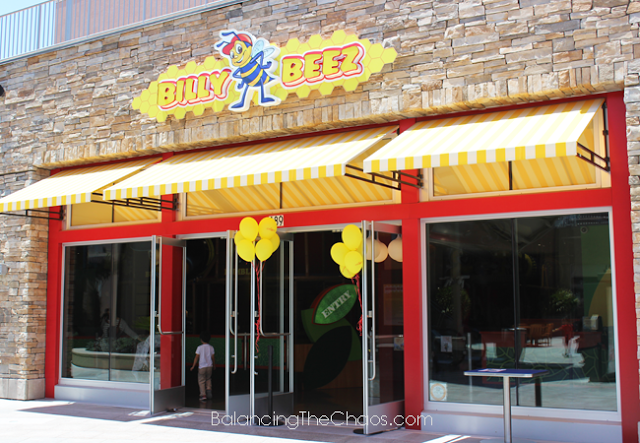 With bright colors and a prime location at the Gardenwalk next to the escalators, Billy Beez was really easy to find. We were greeted by a friendly staff that got us checked in with a Billy Beez  card and wrist bands, all security measures, we were invited in to play.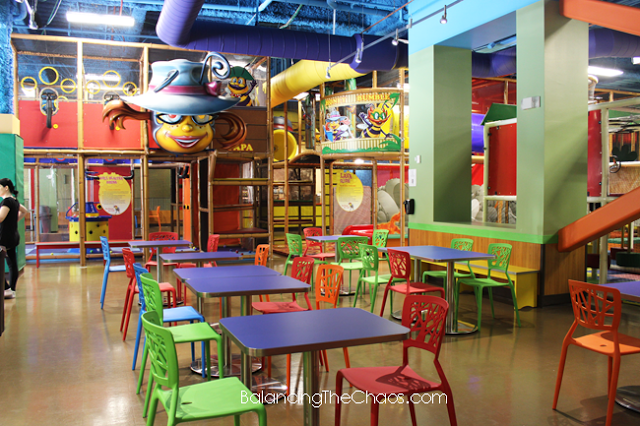 As we walked through the mini gate, to the right was an open lobby with tables and chairs for relaxing and getting a snack. If you,be brought diaper bags or other belongings, open cubbies are available to house them while you're off playing.
To the right is the Ball Blaster area, where you can blast unsuspecting targets with balls fires from air cannons. Just beyond that is a giant obstacle course that extends through pretty much the rest of the building. Two stories of climbing, tunnels and 17 slides, guests are in for loads of fun.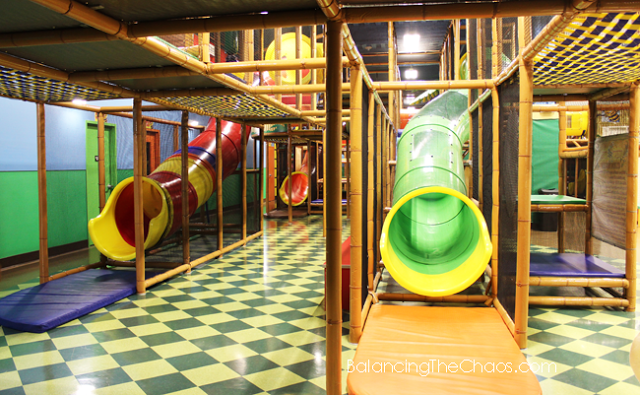 For the littlest of friends is the toddler area. Padded floors, rocking toys, slides, climbing areas and more, they have a space of their own to play in.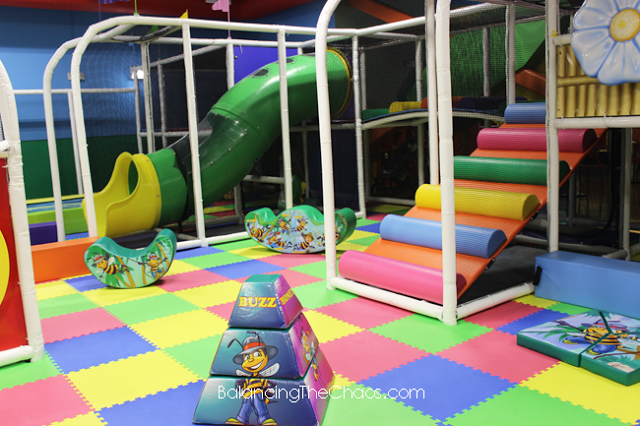 The Honeycomb Village is where little imaginations run wild. Pretend play at its finest, kids will have fun in the pizza parlor, bank, gallery, doctors office, grocery store and a house, all stocked with fun toys and costumes.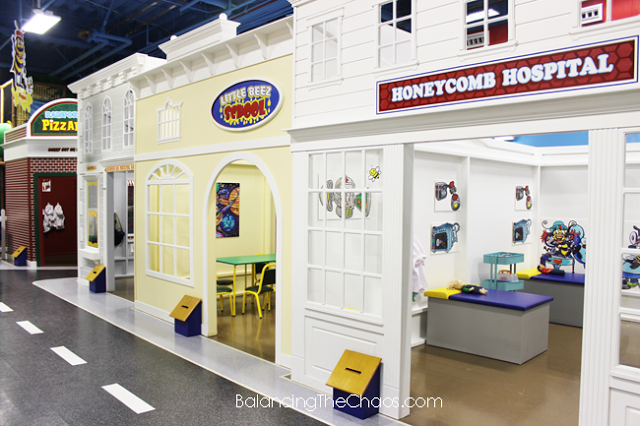 For the competitive families, a soccer / basketball court will keep the sports minded busy.
With all this crazy fun play, you'll develop an appetite. The Honey Cafe will satisfy your cravings of pizza, hotdogs pretzels, sodas and more.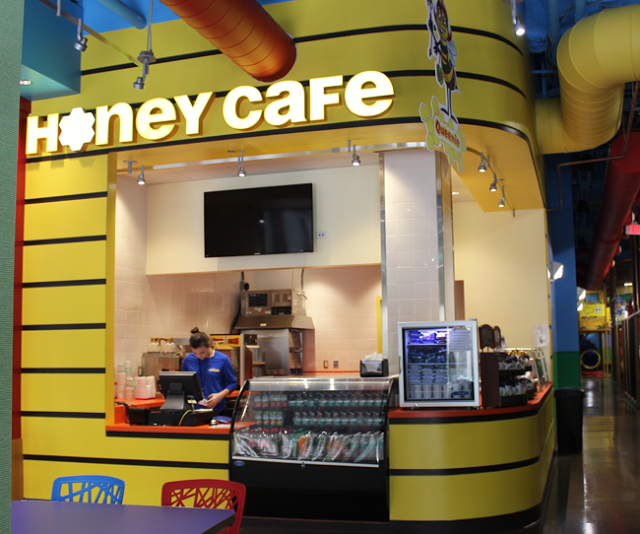 Billy Beez the perfect location for parties. One large party room can easily be divided into 3 smaller rooms for just the right amount of celebration privacy. Visit Billy Beez website for party package details.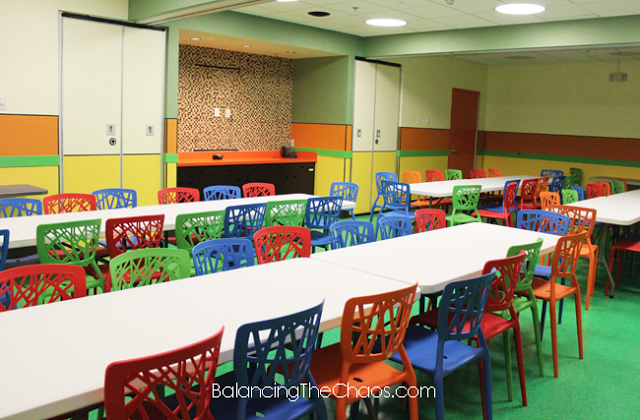 Anaheim Garden Walk
400 West Disney Way Anaheim, CA 92802
(657) 207-4841
Current Hours:
Monday – Thursday 11am – 8pm
Friday: 11am – 9:30pm
Saturday: 10am – 9:30pm
Sunday: 11am – 7pm
Pricing as of 6/18/15 (subject to change) 
Pricing includes all day access with re-entry
Children: $19.95     Toddlers: $9.95
10 Passes: Children: $139.95     Toddler: $75
Visit www.us.billybeez.com for current pricing
Parking:
Parking at Anaheim Gardenwalk is free for the 1st hour. With a validation, you can get an additional hour free. Beyond that, it is $3 per hour. Validations cannot be combined from multiple stores/vendors.Disclaimer: We were invited to Billy Beez to share the fun and our honest opinions with our valued readers.