Tony and Grammy Award-winning hit musical BEAUTIFUL – THE CAROLE KING MUSICAL is currently at Segerstrom Center for the Arts, now through October 14th. This heartwarming inspirational show is a MUST-SEE!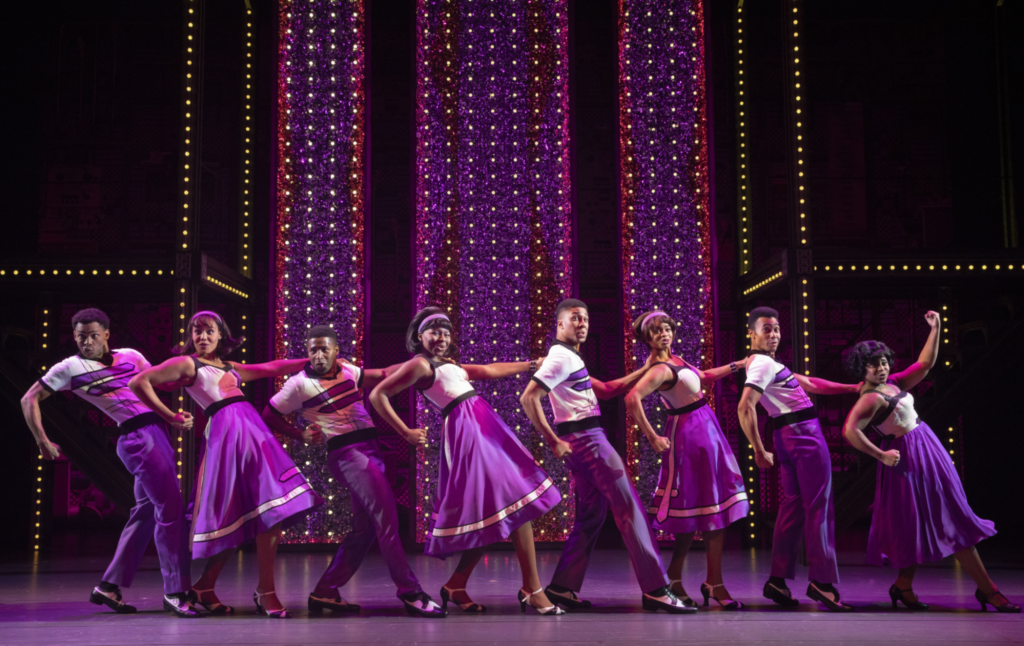 Have you ever been lost in a song?
After opening night of Beautiful-The Carole King's Musical at Segerstrom Center for the Arts, I've been listening to Carole King's songs non-stop. Her music and profound lyrics have a new meaning for me, after watching this sensational show.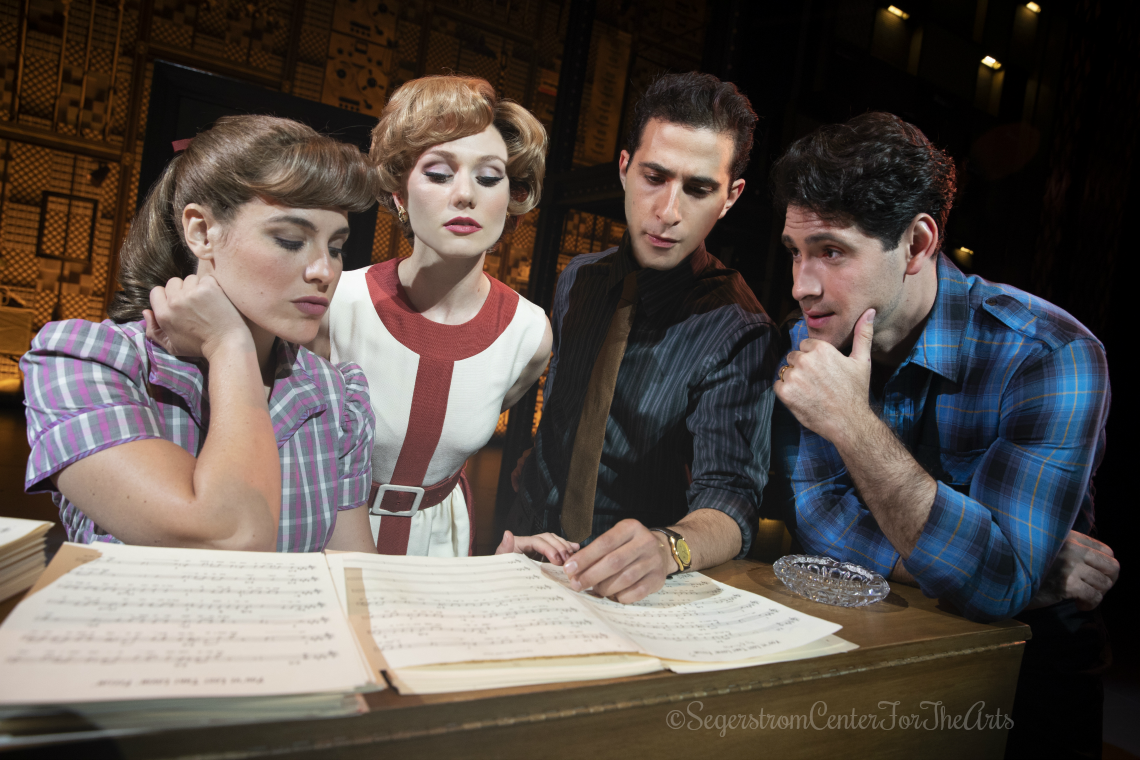 Carole King has written countless songs for artists including The Drifters, Little Eva, The Righteous Brothers, and for many more. Her incredible song writing took artists to the top charts. Her unique lyrics are still popular today, and I found myself singing along to her songs while watching the show.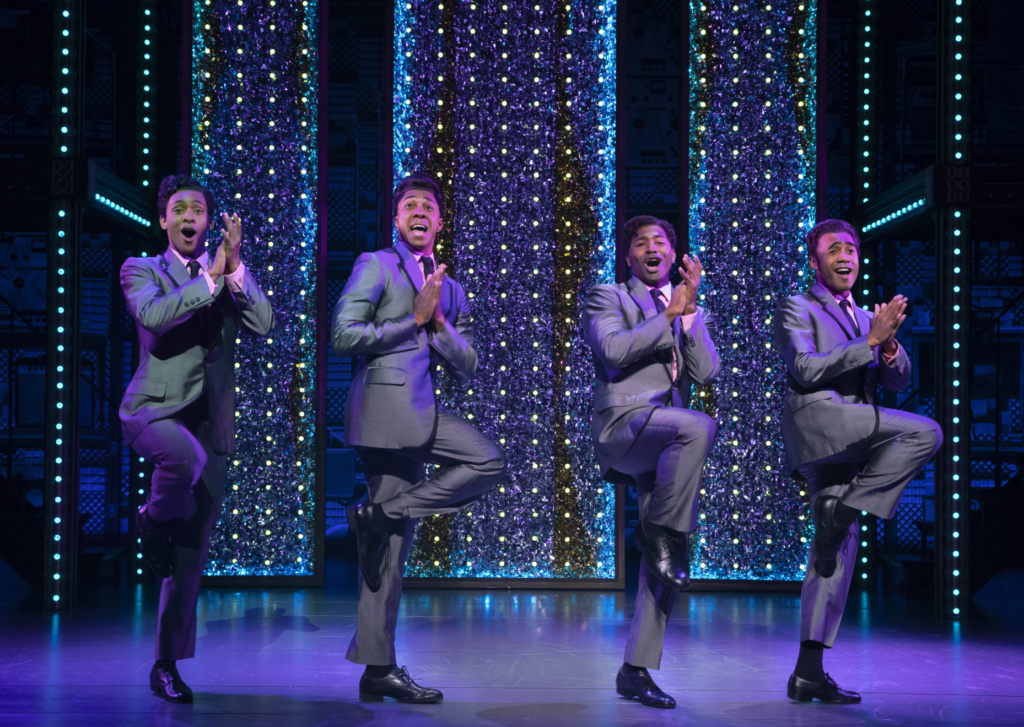 About Beautiful:
Long before she was Carole King, chart-topping music legend, she was Carol Klein, Brooklyn girl with passion and chutzpah. She fought her way into the record business as a teenager and, by the time she reached her twenties, had the husband of her dreams and a flourishing career writing hits for the biggest acts in rock 'n' roll. But it wasn't until her personal life began to crack that she finally managed to find her true voice. Beautiful tells the inspiring true story of King's remarkable rise to stardom, from being part of a hit songwriting team with her husband Gerry Goffin, to her relationship with fellow writers and best friends Cynthia Weil and Barry Mann, to becoming one of the most successful solo acts in popular music history. Along the way, she made more than beautiful music, she wrote the soundtrack to a generation. Beautiful features a stunning array of beloved songs written by Gerry Goffin/Carole King and Barry Mann/Cynthia Weil, including "I Feel The Earth Move," "One Fine Day," "(You Make Me Feel Like) A Natural Woman," "You've Got A Friend" and the title song.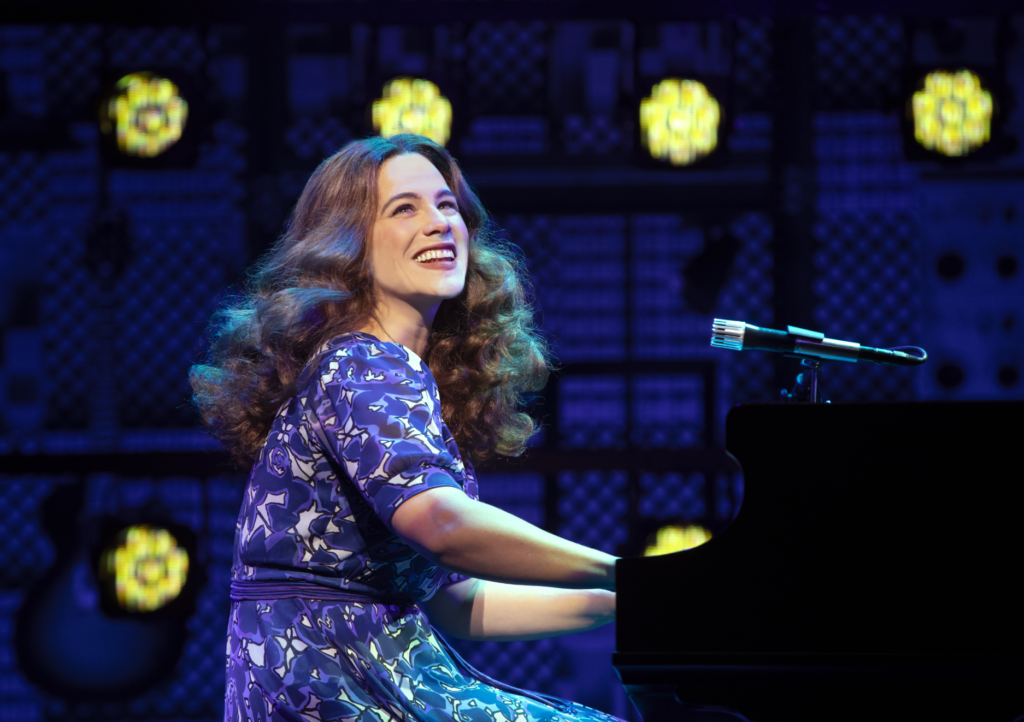 Beautiful – The Carole King Musical is produced on Broadway by Paul Blake, Sony/ATV Music Publishing, Jeffrey A. Sine, Richard A. Smith, Mike Bosner, Harriet N. Leve/Elaine Krauss, Terry Schnuck, Orin Wolf, Patty Baker/Good Productions, Roger Faxon, Larry Magid, Kit Seidel, Lawrence S. Toppall, Fakston Productions/Mary Solomon, William Court Cohen, John Gore, Matthew C. Blank, Tim Hogue, Joel Hyatt, Marianne Mills, Michael J. Moritz, Jr., StylesFour Productions, Brunish/Trinchero, and Jeremiah J. Harris.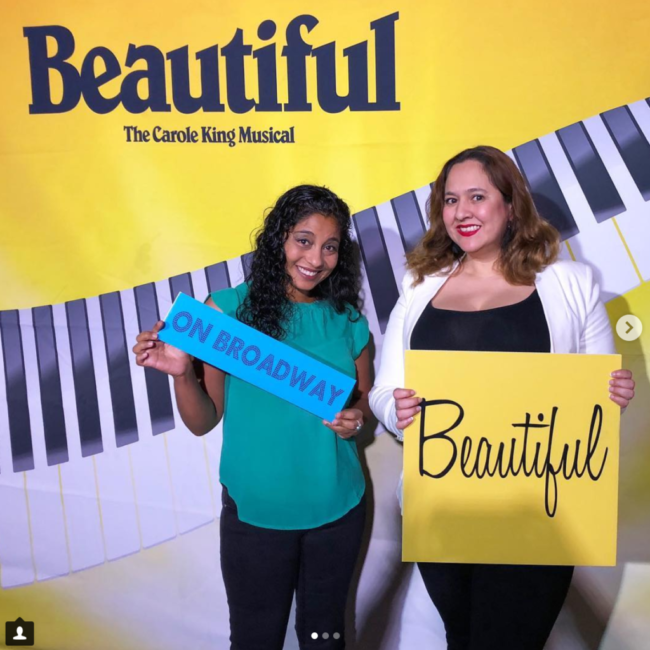 My girl Natalie and I had a fun girl's night out. We both enjoyed the show so much. In fact, I would love to see it again!
Act now to get your tickets to BEAUTIFUL – THE CAROLE KING MUSICAL
Segerstrom Center for the Arts – Segerstrom Hall
600 Town Center Drive, Costa Mesa, CA www.scfta.org
October 9 – 14, 2018
Tuesday – Friday at 7:30 p.m. Saturday at 2 and 7:30 p.m. Sunday at 1 and 6:30 p.m.
Tickets – Start at $29 In person
The Box Office 600 Town Center Drive Costa Mesa, CA 92626
Open 10 a.m. – 6 p.m. daily Online – SCFTA.org Phone – (714) 556-2787 Open 10 a.m. – 6 p.m. daily
Group Sales: (714) 755-0236