Last week, the kids had a day off from school due to a teacher inservice day. Since it was a typically beautifully Southern California day, I decided to surprise them with a picnic lunch at one of our favorite So Cal beaches; a great time to sample our Beach BUB.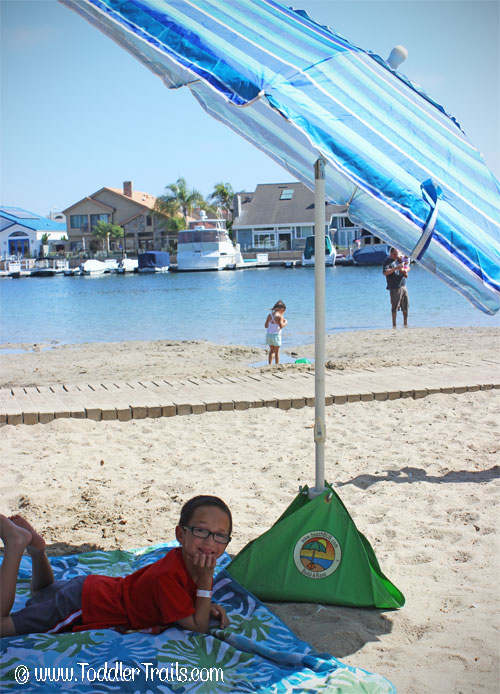 The Beach BUB is a portable umbrella stand that makes your beach/picnic set up a breeze!
I've been spotted as one of those parents who have either lugged around an easy up to the beach, or even my beach umbrella with a mallet. No, I haven't ventured into the realm of the quick easy umbrella's with the fancy new screw into the sand – base. I just love my beautiful blue umbrella, and now I'm in love with the Beach BUB.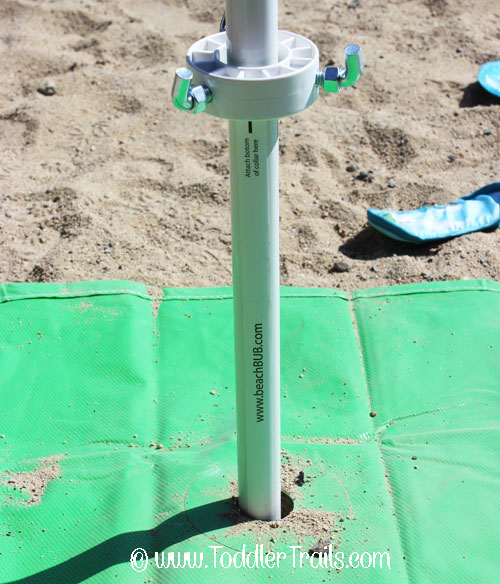 Set up is a snap! First, smooth out the area around where you want to place your Beach BUB and umbrella. Lay the base flat on the sand. Drive your umbrella handle into the sand for as far as the sticker says. (You'll place the sticker on the umbrella pole), with the ring already placed on the pole and secured.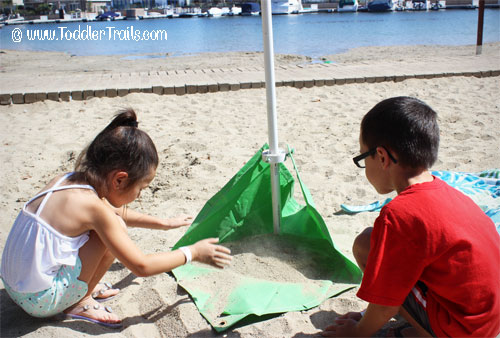 Hook the rings of the base into the ring and start filling the BUB with sand. Once you're done, you can move the umbrella if you need too, by lifting and adjusting. The weight of the stand should keep your umbrella from falling over with a gust of wind.
The best part, I let the kids help me set up the base by filling it up with sand. One thing to think about – have the kids gently place the sand in the Beach BUB. The dust and particles will fly around and get into their eyes if they just throw the sand in, like my impatient monsters did.
Where can you get a Beach BUB? You can order online directly from the manufacturer here: BEACH BUB
For more information about the Beach BUB, connect with them via Social Media: Website, Facebook or Twitter