Last week the kids were busy with baseball and softball camp and this gave us a great opportunity to start putting our AquaBall Pledge commitment to the test and make better back to school lunch choices. During the school year, my plan is to take them grocery shopping so they can choose what they want in their school lunches, and  have them pack them daily. Practice makes perfect – well better, right?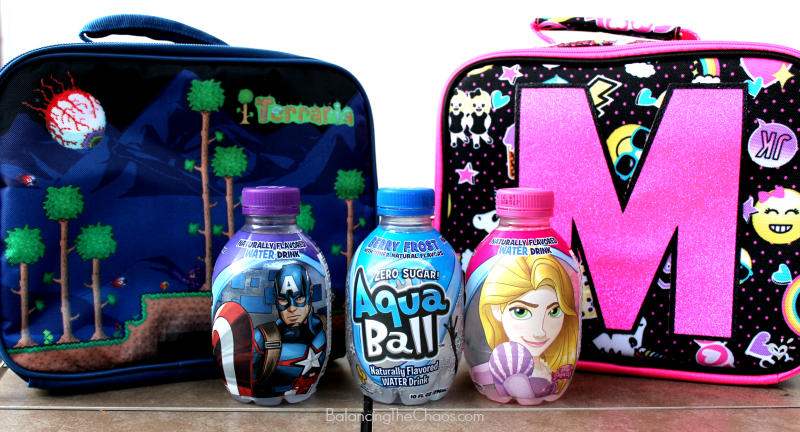 I took the kids to our local Ralphs to grab a few lunch items and to redeem our AquaBall coupons we received from the AquaBall Pledge package. I have had several people ask where they can find AquaBall drinks – their retailers are available here: AquaBall Retailers.
Now, let's be honest – I let my kiddos loose in our supermarket and they went for their favorites – chips, cookies, candy and more! Seriously, it was frustrating!!!! I had to constantly remind them – is that really a better choice? Do you really need all that sugar? Are candy items really allowed at your school in lunches? Honestly, I was done and headed out. Looks like I need to guide them a little more…
So, at home, I already had a few healthy items on hand since this has to be a lifestyle choice for all of us. I brought the kids into the kitchen and opened their lunch boxes and began packing.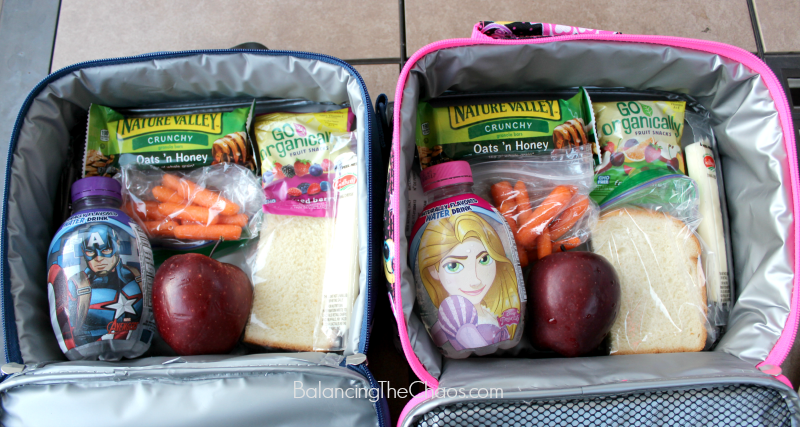 If you know my kids – you already know they don't eat much. This would be a HUGE lunch for them that they probably wouldn't even finish. However, this was a good example for them of the items we should be selecting for our lunches.
I need your help! Please share some of your "go to" healthy choices! My finicky eaters need some new ideas and alternatives to their regular selections.
One thing for sure – AquaBall has become a favorite in our household. Don't tell the kids, but my husband and I have grabbed a couple of their bottles when we were thirsty. Join us in pledging to make better choices for your family. We would be the first to say convenience foods make things so much easier – but does it? My kids LOVE fast food and request it all the time – it's our responsibility to make heathier options more available now.
AND, get a little more knowledge! Join AquaBall in #FactFriday on Facebook. There will be fun giveaways and nutritional tidbits.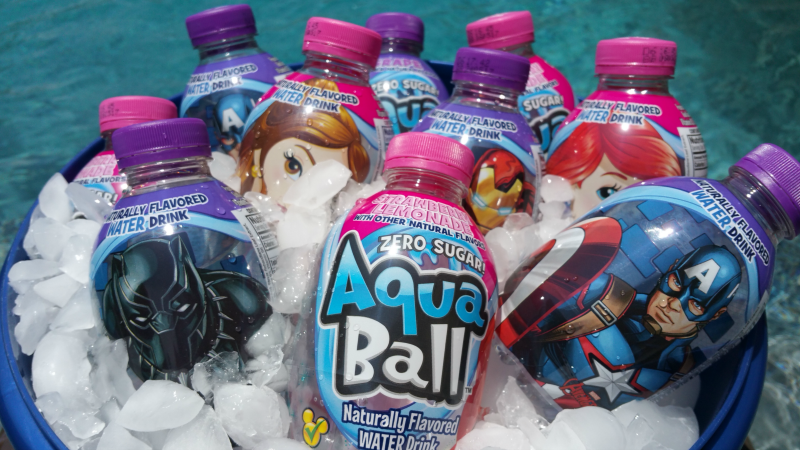 GIVEAWAY
Win yourself a case of AquaBall by entering here:
a Rafflecopter giveaway

 For more information about AquaBall and joining in the AquaBall Pledge, visit AquaBall.com or Facebook, Twitter or Instagram
Giveaway Terms & Conditions:
Giveaway ends Aug 17, 2016 at 11:59 PM PST. Open to US Residents 18 and older only.  Tickets will be mailed directly to the winner's home (or mailing) address.  Winner will be selected at random and be notified by email. Winners have 48 hours to respond before a new winner is selected. Not liable for unclaimed prizes or fulfillment. Blog has represented each sponsor with the expectation they will fulfill their prize and in a timely manner. No purchase necessary to enter or win; however you must enter for a chance to win. Purchase does not increase chance of winning. Chances of winning depend on number of entries. My opinions are my own and were not influenced by any form of compensation.  Facebook, Twitter or any other social media platform are in no way associated with this giveaway.  By providing your information in this form, you are providing your information to this blog.  I do not share or sell information and will use any information only for the purpose of contacting the winner. Winners can only win once per month. Not liable for unclaimed prizes or fulfillment.