A couple of weeks ago, we attended a play date with our friend Marcie and Surf City Family.  It was a chance to get out and hang with some friends at Huntington Central Park, over by the dog park, (man, I should have brought our lab – Minnie) and the kids got a chance to be "just kids".
Marcie had the day planned perfectly – even ordered up a bit of sunshine, which has been sporadic this summer.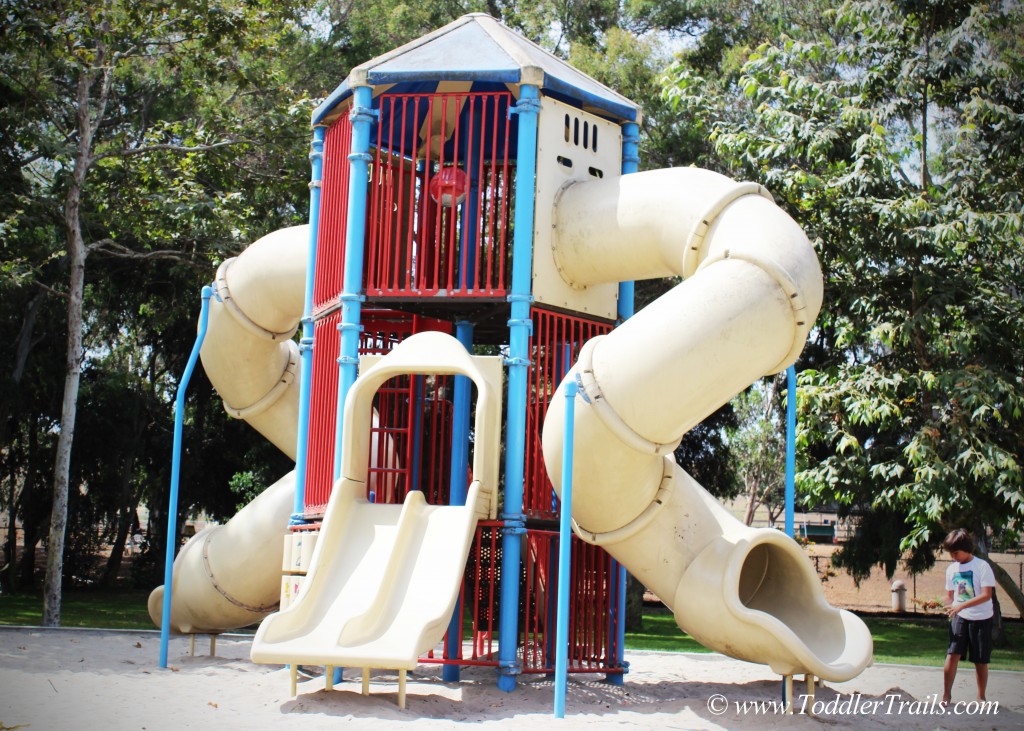 The kids saw the playground and sprinted – heck, if I was 20 years younger, I may have too.  We've been so busy lately, that we haven't had much of a chance to relax and play.  So this was some much needed "fun time"
This playground is located in Huntington Central Park with its entrance off of Edwards (or the back side of the park).  With two play structures, a swing set and tons and tons of open shaded grassy area, it makes the perfect place for parties, play dates, even a soccer game or two.
It was nice to see the kids play with others, while I caught up with friends, until the main attraction arrived.
This beautiful lady in the middle, we affectionately called Rapunzel, is Ms. Kelly Smith with Perfect Princess Parties of Orange County.  She is the perfect addition to any party, and was so much fun entertaining us all from singing, dancing, games, magic tricks and more.  The kids just loved her.
A playdate isn't complete without delicious sweets.  These tasty cakes were from Nothing Bundt Cakes and were a hit!  My monsters gobbled them down like they were going out of style!!!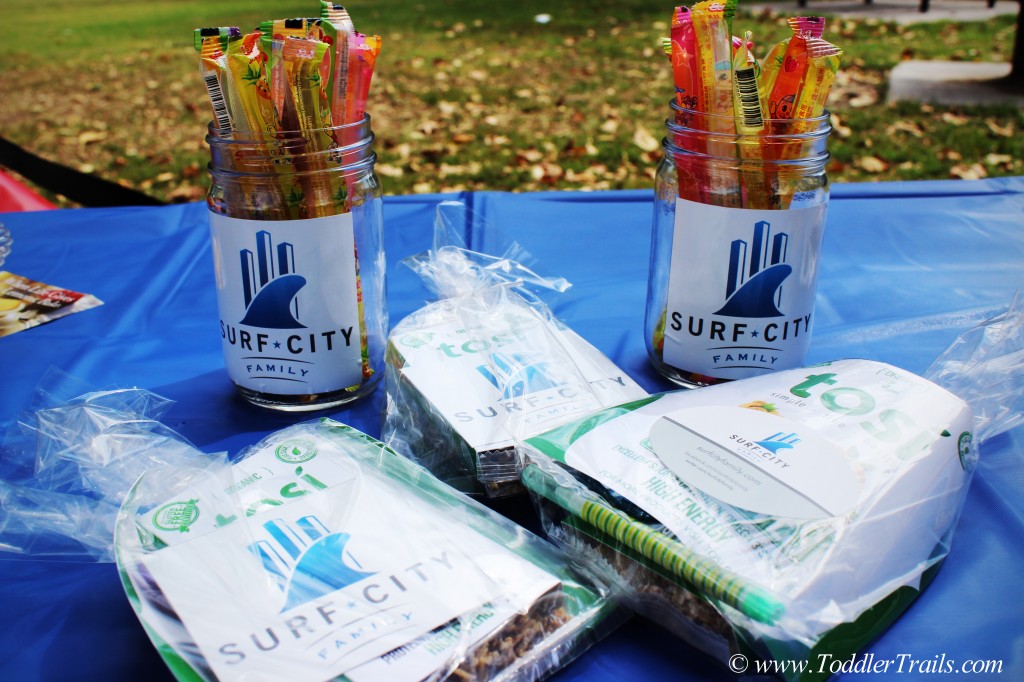 And Marcie graciously packed everyone a play date favor, these cute little Surf City Family goodie bags came with a pencil and paper, perfect for mom's purse and a Tosi Almond Super Bite Protein Bar – a healthy gluten free snack for the kids.
Thank you Marcie and Surf City Family for a fun day out with friends.
Information about Surf City Family can be found: WEBSITE; FACEBOOK; or TWITTER
For more information about Kelly and Perfect Princess Parties of Orange County, visit her FACEBOOK page.
For more information about the tasty treats shown above, check out Nothing Bundt Cakes' FACEBOOK page.
For more information about Tosi and their healthy snacks, visit their FACEBOOK page.