Over the weekend I was invited to attend the Baby Gear Show at Nordstrom, South Coast Plaza put on by Bump Club and Beyond. An awesome event for expectant moms and dads, everyone in attendance leaves with valuable information and maybe some awesome new baby gear.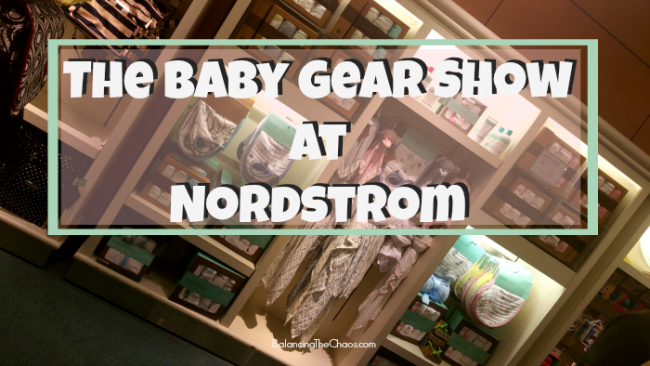 Have you heard of Jamie Grayson? He is the well known baby guy who is the "Go To" source of all things, information and safety of baby gear, and the gets speaker for The Baby Gear Show. Informative and hilarious, Jamie shared some valuable information about baby products most of us don't know.
For instance, the Nuna Pipa car seat base is absolutely awesome. One of the newest features is the load leg or stability leg; an adjustable leg that extends to the footboard of the car for a more secure install.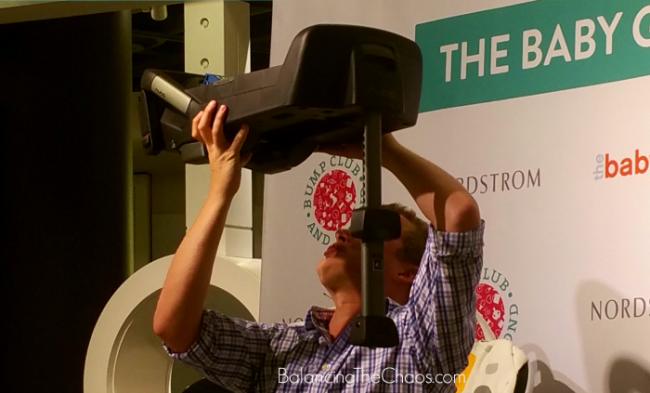 The stability leg on the infant car seat base keeps the seat more intact during a forward impact, reducing forward movement by up to 90%, safer for baby.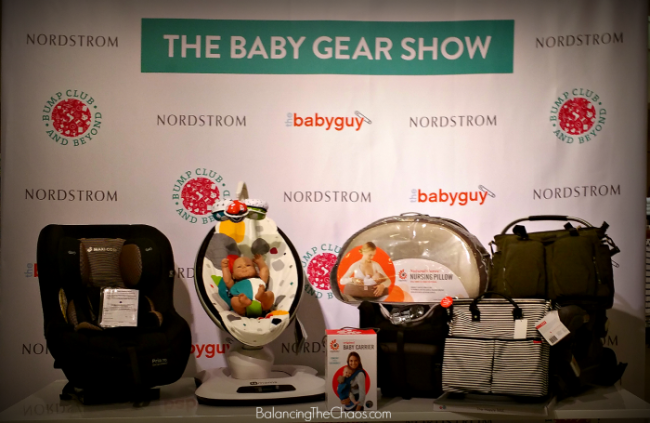 During the the Baby Gear Show, guests have the opportunity to win $3,000 worth of infant gear to take home with them. It's a fabulous opportunity to win BIG in many ways:
Find out about the best products out on the market
Learn safety with regard to car seat installation
Proper harness restraint and more.
The possibility of winning one of these items on display.
Want to attend the next Baby Gear Show Hosted by the Bump Club and Beyond? The next show will be Saturday, September 12th at Nordstroms, Brea Mall. It's currently sold out, however there may be some last minute cancellations. To register or get on the waiting list, visit their website: https://www.bumpclubandbeyond.com/nordstrom/.
I've heard GEARAPALOOZA is also coming to Los Angeles. Gearapalooza is the ultimate baby gear and registry event you're not going to want to miss out on! It will be on Thursday, September 10th, 6:00 p.m to 9:00 p.m at Kidsland and the Pump Station. For registration information, visit: GEARAPALOOZA REGISTRATION.
About Bump Club and Beyond:
Founded by a Chicago based mom, Lindsay Pinchuk realized moms need a place to meet, connect, relate and more. When she was eight weeks pregnant with her first child, she threw Bump Club's first event, a pre-natal workout with The Daily Method Chicago and the rest is history.
Bump Club and Beyond is committed to our mission to connect the moms and moms-to-be in our communities with the best products, resources, experts and most importantly, with each other. We partner with only the best brands including: Target, lululemon, Whole Foods Market, The Land of Nod, Bubbles Academy, Equinox Fitness Clubs, Galt Toys + Galt Baby, FitPregnancy, Pregnancy Awareness Month®, The BabyGuyNYC, Sprout San Francisco, Baby Earth, Baby Grand, Twinkle Twinkle Little One, The Microsoft Store, and many more.