When my husband and I met, our very first date was at the Cinemark Century Stadium 25 in Orange. As a big part of our history, we were excited to bring the kids this past week, to see Ford vs. Ferrari and check out the new upgrades to our favorite movie theater. They now offer customers heated Luxury Lounger reclining seats, an additional Cinemark XD auditorium and cosmetic interior and exterior upgrades.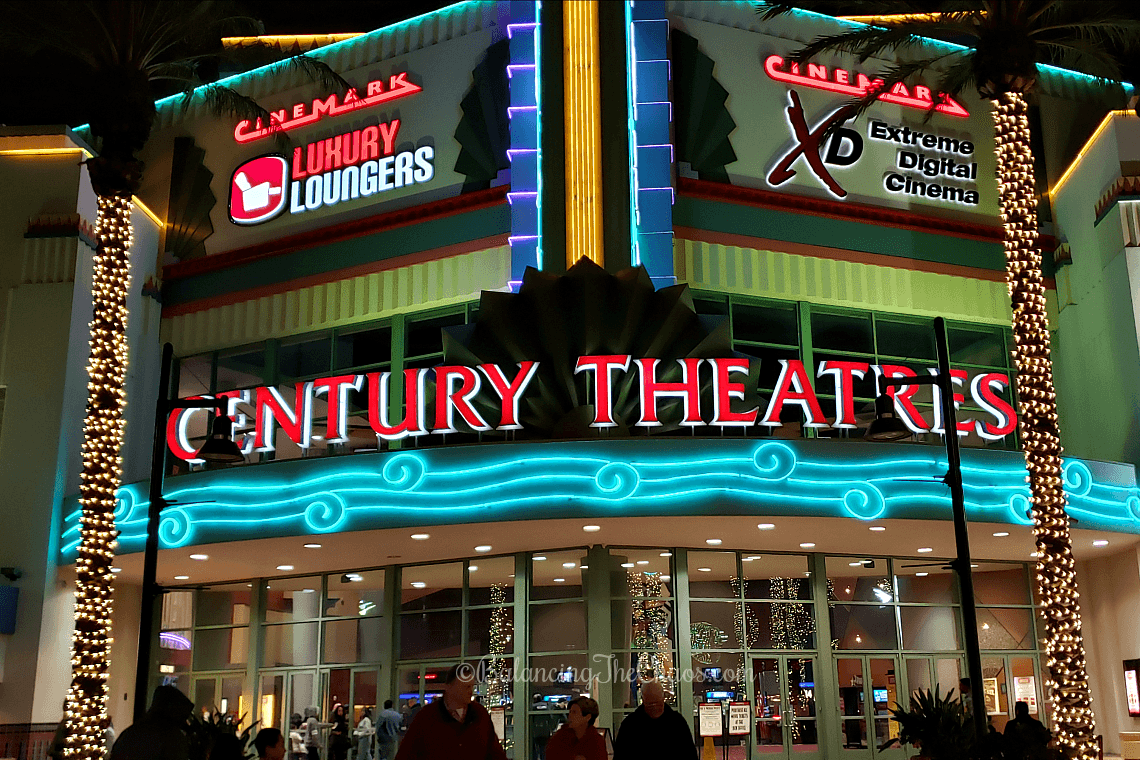 We love going to the movies, however, lately we've preferred to wait until our favorite movies are released HD or DVD, until now. With the new upgrades to our favorite theater, seeing a movie on a big screen includes the comfort of home.
The Cinemark Century Stadium 25 theater in the city of Orange added two new XD auditoriums featuring the No. 1, exhibitor Premium Large Format (PLF) in the world, with state-of-the-art picture and sound quality.
We love the new Cinemark Luxury Loungers. They are ultra plush, oversized recliners, equipped with footrests and cup holders. Attached swivel trays are perfect to hold buckets of popcorn, hotdogs or any of your favorite candy. My favorite new feature – the heat-controlled seats. I'm ALWAYS cold in the theater, and have been known to dress up in extra layers of clothing, sometimes bringing along a blanket to keep warm. With the heated seats, I no longer need to dress for winter just to see a movie.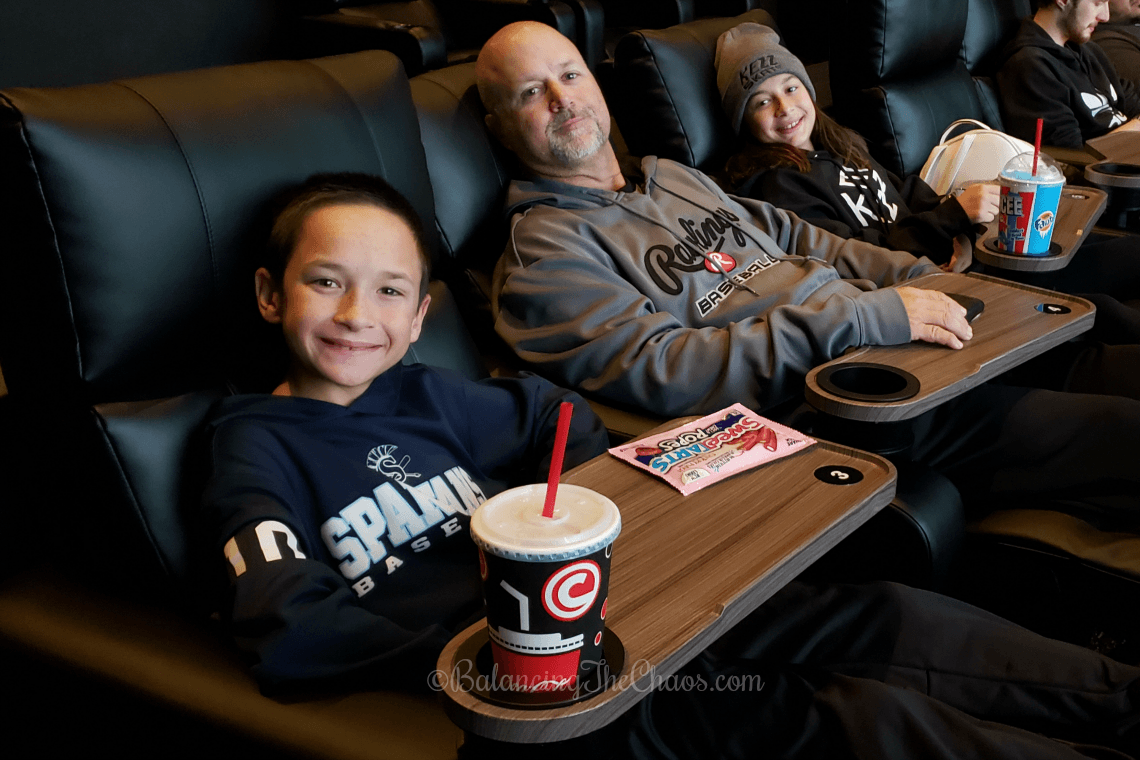 Advance ticket purchases offer the opportunity to reserve your seat in advance. You can either do it online, via an app or even a kiosk located in the theater lobby.
Upgrades to the interior an exterior decor, designer carpeting and an expanded seating area in the Café, makes the Cinemark Century Stadium 25 and XD theatre, one you can hang out all day and grab a bite to eat.
I had several people ask me if we liked Ford vs. Ferrari. Yes, I thought the movie was pretty good. I always enjoy Matt Damon and Christian Bale, and thought they were pretty good in this movie about American car designer Carroll Shelby and driver Ken Miles.
The Century Stadium 25 and XD theatre is located at 1701 W. Katella Ave., Orange CA 92867 within the Stadium Promenade. For more information on showtimes, click here.