New Moon, a contemporary Asian cuisine restaurant and lounge, with locations in Montrose, Santa Clarita, San Marino & two in Downtown Los Angeles, recently expanded to Orange County, and last week we had the opportunity to sample some of the favorites items on their menu. Located in Buena Park next to Porto's and the Pirates Dinner Adventure, New Moon Restaurant and Lounge offers a nice balance of traditional Chinese dishes, re-imagined for the contemporary palate, focusing on fresh farm to table ingredients + Full Bar, Late Night drinks and bites.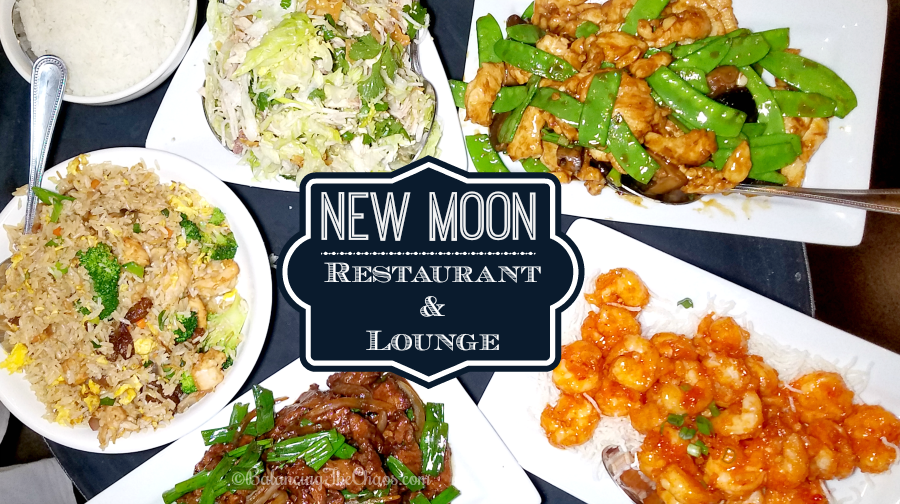 We arrived at the New Moon Restaurant & Lounge, and I loved the look of the building. Gorgeously built with floor to ceiling glass walls, the restaurant had the distinct feel of a modern lounge.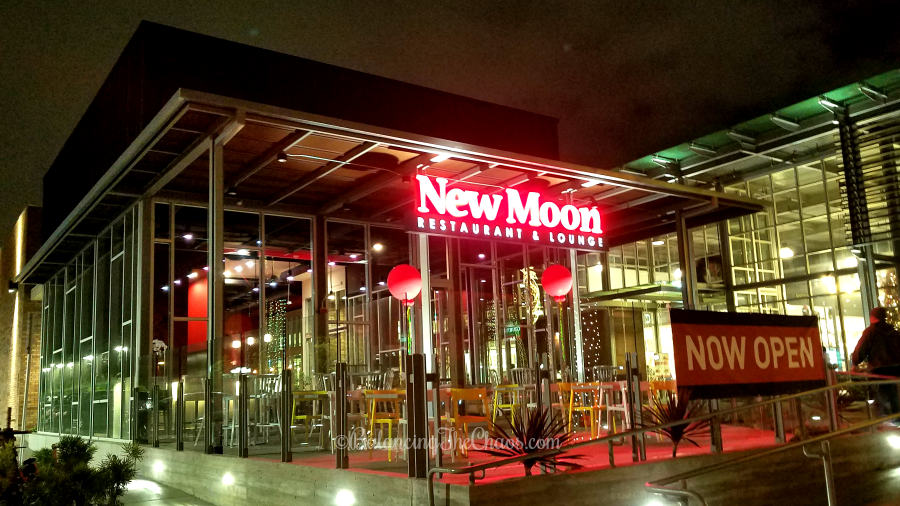 We started off with the Combination Appetizer that was a sample of their Chicken Pot Stickers, Jumbo NY Style Egg Roll, Shrimp Rangoon, Chicken Shiew Mai, Grilled Shrimp, Paper Wrapped Chicken, and Cha Shu BBQ Pork Spare Ribs. With the 4 of us, one appetizer plate was more than enough, many of the items we split. The favorite in our family – the Paper Wrapped Chicken, Jumbo NY Egg Roll and the Cha Shu BBQ Pork Spare Ribs.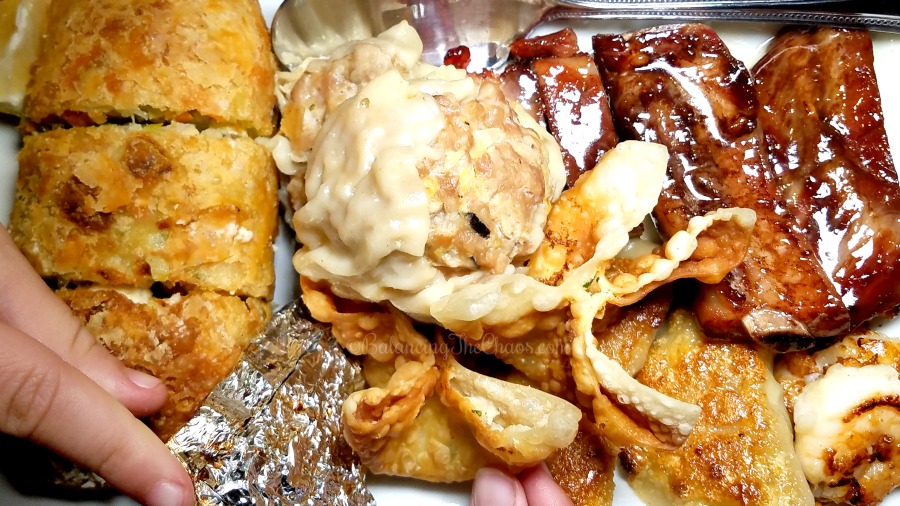 A modern take on the traditional Orange Chicken dish, my children really enjoyed the Honey Glazed Chicken with Orange Zest. Tender bites of chicken coated with a light golden brown batter, topped with a sweet orange infused sauce with steamed rice was the perfect option for them.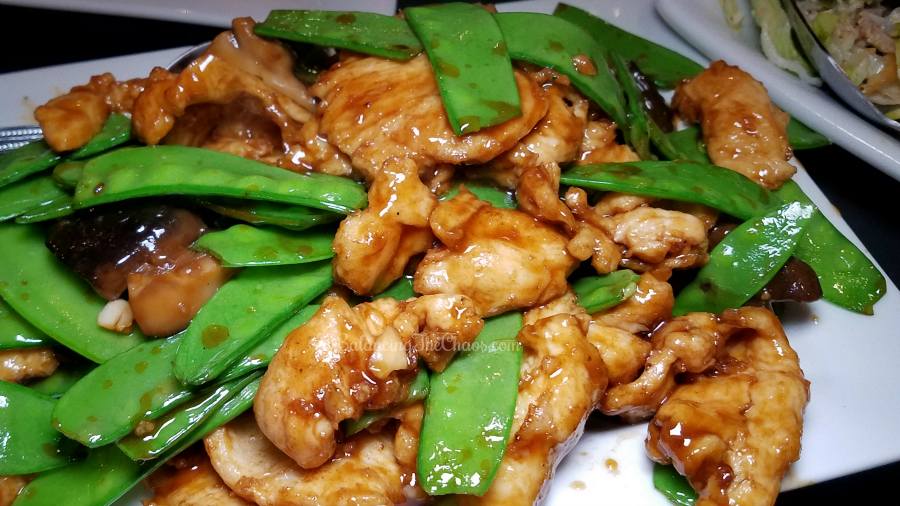 The New Moon Chinese Chicken salad was invented some 45 years ago and Owner Colin Tom has taken the best of his family's recipes, brought them up to date and expanded the scope of the menu using an excellent blend of seasonal ingredients. Naturally we had to sample the salad, which we found light and refreshing. Mixed greens tossed with a miso infused vinaigrette dressing is a great side to any entrée.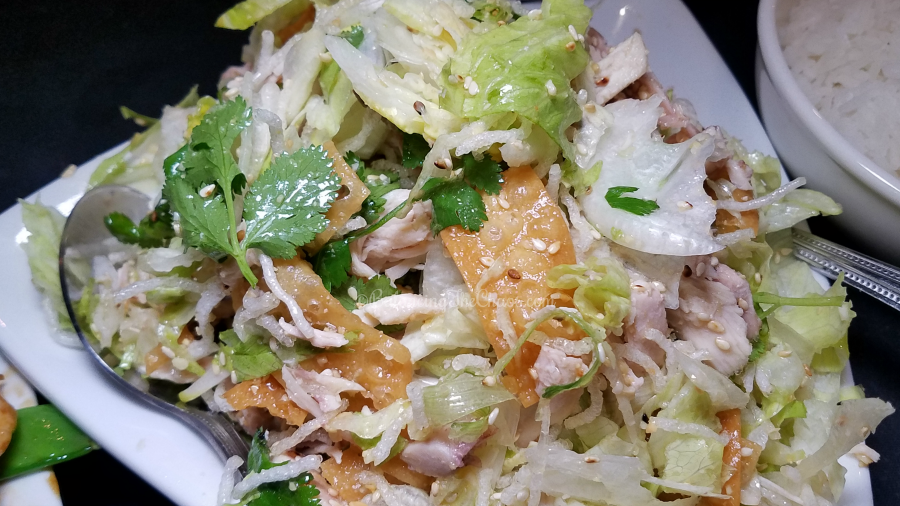 We also ordered Chloe's Shrimp, a signature dish of crunchy shrimp coated with a sweet sauce that was loaded with flavor. My favorite of their dishes, the coating on the shrimp was just the way I like it, a little bit of crunch – not too hard, and the sauce was sweet with a hint of garlic.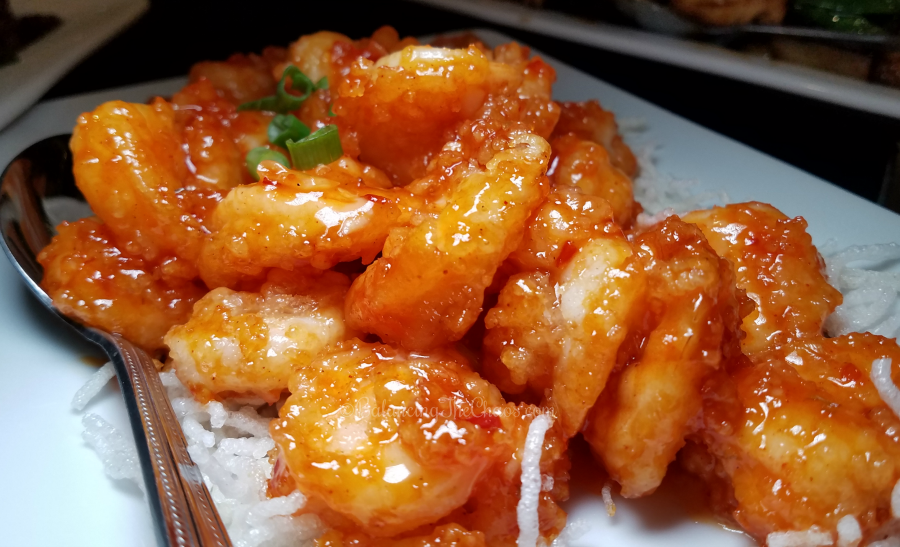 We truly enjoyed dining at New Moon Restaurant and are looking forward to visiting again and sampling more dishes on their menu. With their wide selection, I'm sure it will take us several return visits to try them all. They also have an impressive Craft Cocktail Menu, Wine list with a wonderful selection of California, French, Italian and Australian vintages, as well as an extensive selection of imported beers, so stop in with the family or date night.
For more information about New Moon Restaurant and Lounge in Buena Park or their additional California Locations, visit: newmoonrestaurants.com.