In honor of the holidays, and all things creative, Slater's 50/50 has designed a burger that will grab your taste buds, the Thanksgiving Burger. While they are known for their 50/50 patty of beef and bacon, you simply have to try the Thanksgiving Burger featuring a seasoned turkey patty, brioche dressing, turkey gravy, house made cranberry sauce, garlic and sage aioli piled on top of a honey wheat bun. As they put it, it is "Excesstasy™".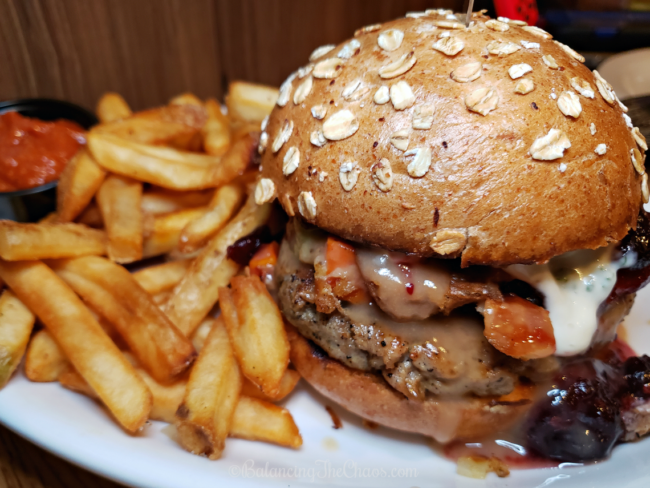 Over the weekend, we visited the new Slater's 50/50 in Huntington Beach. A beautiful new facility, this location is the perfect place to spend an evening hanging out, or a football sunding lounging around with friends. My kids fell in love with their waiting loung area where they played board games – Connect 4 to be exact. I think they had even more fun pretending they were having livestock races. (see below)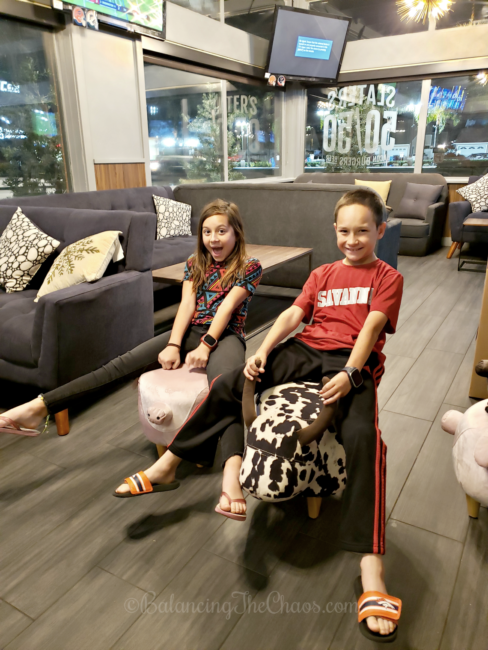 Once we were seated, we started with their infamous vampire dip.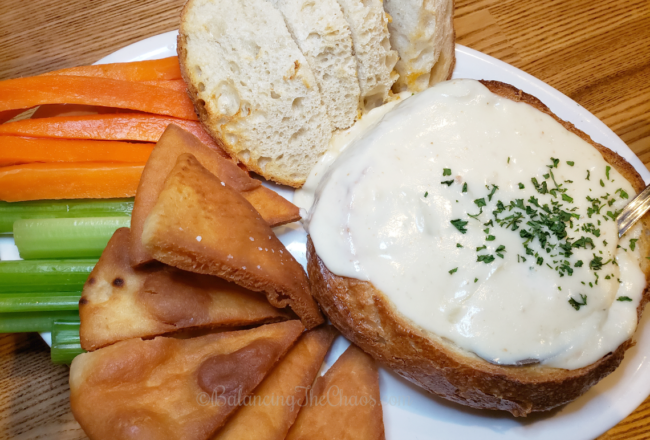 Now I LOVE a great hamburger, however I didn't think I would instantly be a fan of the Thanksgiving Burger on the first bite. HOWEVER, I absolutely loved it. The turkey patty is loaded with flavor because of the blend of spices that are added. The brioche dressing had chunks of carrots and celery in it – basically like you're mother's home made stuffing. And the cranberry sauce – large chunks of cranberries added a sweetness to the burger.
The Thanksgiving burger is only offered for a limited time. Now through December 31st, you can get the burger along with French fries for $14.99.
Even the kids' meal looked delicious. We thought it was quite funny that we were at a burger joint and my son orders pasta – however, he said it was awesome.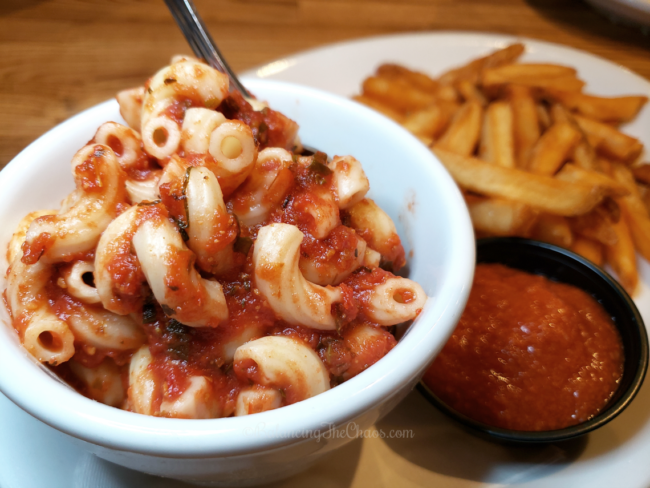 Don't forget, each month, Slater's 50/50 offers a specialty burger, the "Burger of the Month". Who knows what amazing burger will follow the Thanksgiving Burger.
Don't forget Slater's 50/50 mobile app. Download it and sign up today to receive a free appetizer and get a free burger on your birthday and stay in the know of current promotions and new locations.
Current Southern California locations include:
Anaheim Hills: 6362 E Santa Ana Canyon Rd, Anaheim Hills, CA 92807
Huntington Beach: 17071 Beach Blvd. Huntington Beach, CA 92647
Pasadena: 61 North Raymond Ave., Pasadena, CA 91103
Rancho Cucamonga: 8009 Day Creek Blvd. Rancho Cucamonga, CA 91739
San Diego: 2750 Dewey Road #193 San Diego, CA 92106
San Marcos: 110 Knoll Road, San Marcos, CA 92609