One of my favorite cartoons as a kid, Strawberry Shortcake, is back with an all new DVD. "Berry Big Help" Will be available at local retail stores on Tuesday, February 18th.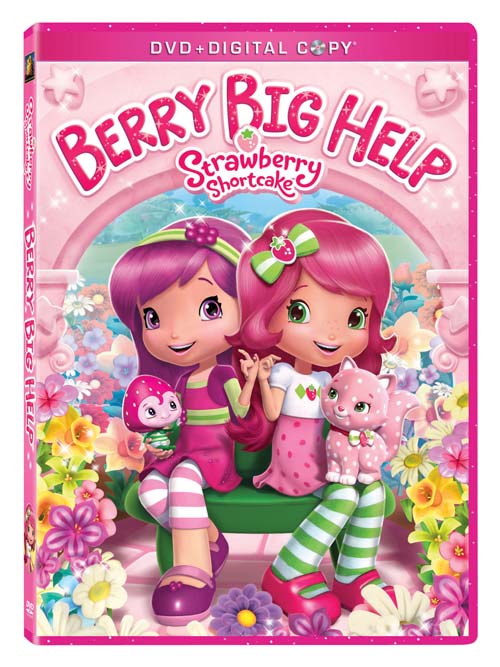 It's always a plus when I can find a cartoon, or a movie, that has wonderful teaching elements in the storyline. With this new DVD release, Strawberry Shortcake and her friends teach the value of helping out as best as they can.
The new DVD is consists of three delightful Strawberry Shortcake episodes:
"Babysitter Blues": in this episode, the Princess asks Strawberry to look after a very special Baby Berrykin.
"A Stitch Of Time": Orange and Lemon take on the role of "Fashion Elves" to help Raspberry with her fashion design dreams.
"There's No Place Like Home": Orange adopts a bitty fish that turned out to be a very homesick tadpole.
This DVD is sure to be sparkly fun as the girls learn that lending a helping hand can be a berry big deal indeed.
With the upcoming release, here is a special free printable/coloring page for your favorite Strawberry Shortcake fan. (click on the image below)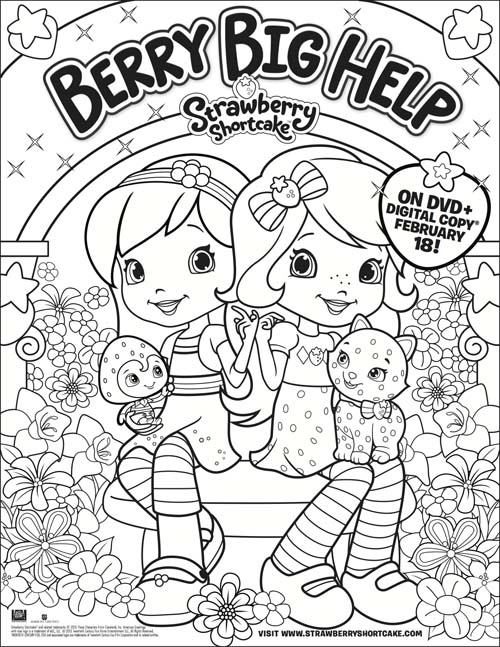 GIVEAWAY
One lucky Toddler Trail Family will win their very own copy of Strawberry Shortcake's Berry Big Help DVD
a Rafflecopter giveaway

Valid for US Residents only. All fans have an equal chance to win, however, you must enter to win. Winners will be randomly selected via RaffleCopter and be notified via email. They have 48 hours to respond or a new winner will be randomly selected the same way. Winners can only win once per month. Not liable for unclaimed prizes or fulfillment. 
About Twentieth Century Fox Home Entertainment
Twentieth Century Fox Home Entertainment is the industry leading worldwide marketing, sales and distribution company for all Fox produced, acquired and third-party partner film and television programming. Each year TCFHE expands it's award-winning global product portfolio with the introduction of new entertainment content through established and emerging formats including DVD, Blu-Ray and DigitalHD. Twentieth Century Fox Home Entertainment is a subsidiary of 21st Century Fox.