Over the weekend, as part of a sponsored post for Collective Bias® I grabbed a girlfriend and headed out the the Lobster Festival in San Pedro to meet up with the "Licensed To Spill" Tour.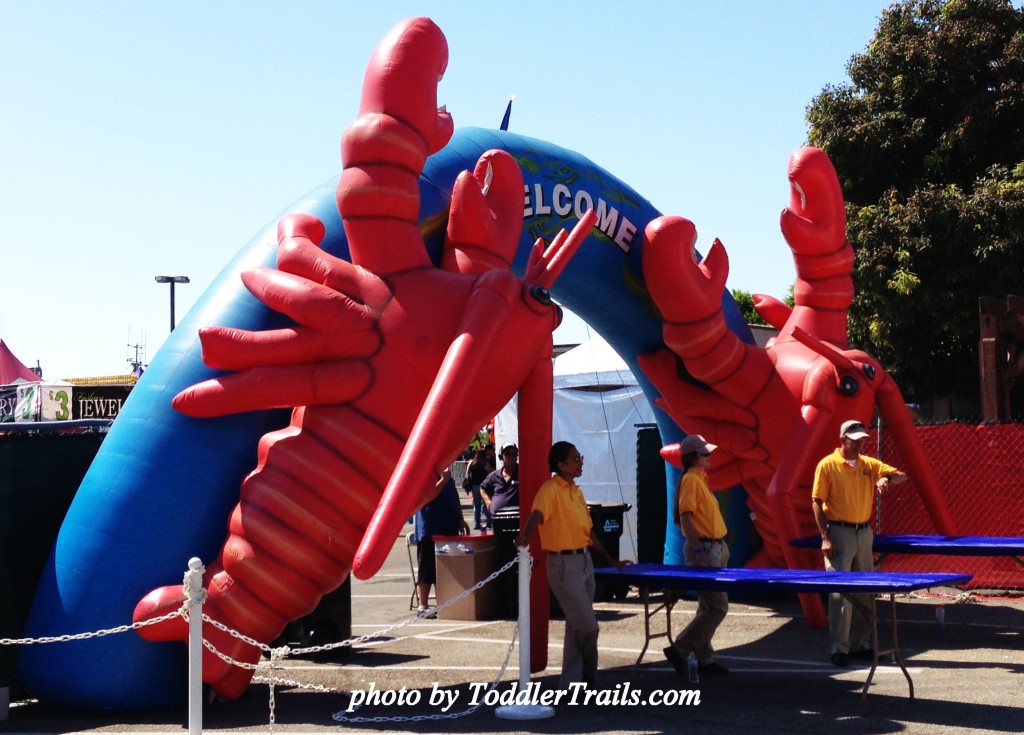 Messy kids and an incontinent dog, I'm having to clean my carpets just about weekly!  Our mission was to check out the Mohawk flooring since I desperately need a great stain resistant carpet for my home.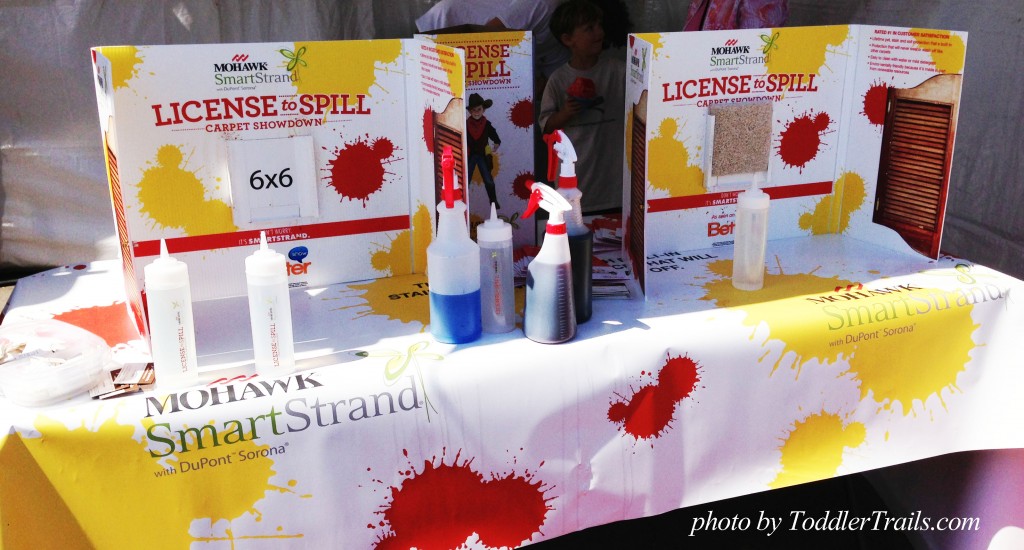 We quickly spotted the "Licensed To Spill" Van and were introduced to the Smartstrand stain resistant carpet.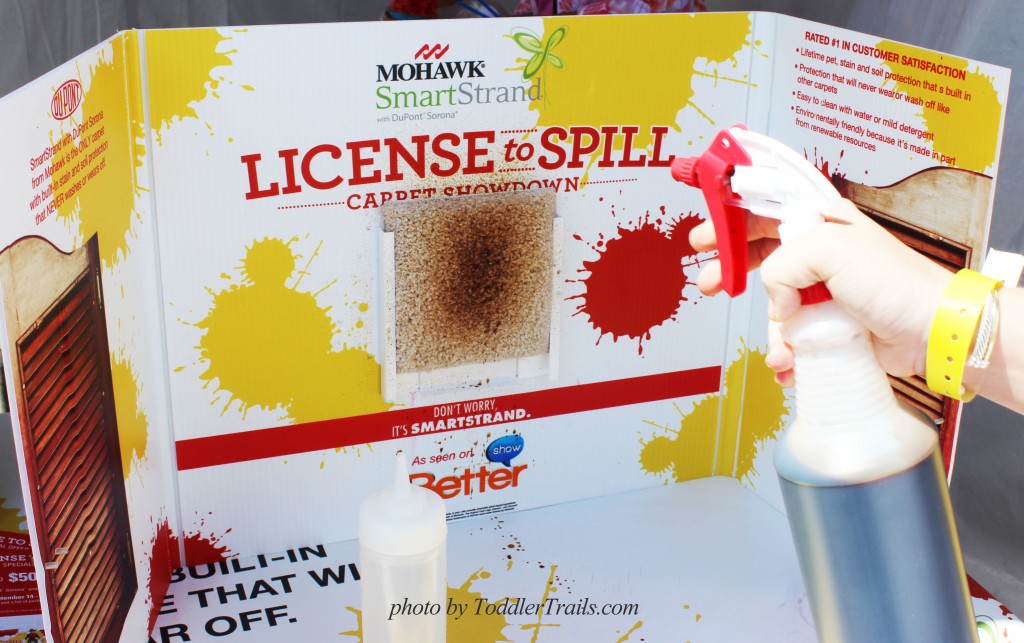 SmartStrand has permanent stain and soil resistance that will never wear off. Apparently most carpets have stain and soil treatments that are applied topically to the fiber. Over time, in the face of foot traffic, and due to wear and tear, the topically applied stain and soil treatment wears off. Unfortunately this has left my high traffic carpet areas impossible to keep clean.  With SmartStrand, as long as I have the carpet, it will have stain protection because it is built into the carpet fiber itself.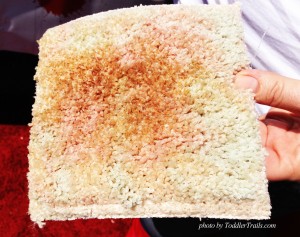 SmartStrand is extremely easy to clean. You don't have to use any harsh chemicals or carpet cleaners to remove stains from SmartStrand carpet. All you need is a dishrag, some warm water, and mild detergent, like dish soap. Even tough stains, like ketchup, red Kool-Aid, even red wine will clean easily out of SmartStrand carpet. Almost everyone has a flooring horror story, but with SmartStrand there's no need to worry. This carpet is rated #1 in consumer satisfaction. Check out the demonstration I recorded; seeing is believing:
Mohawk is the world's largest flooring manufacturer, selling its beautiful flooring products through retail partners. In Southern California, visit LA Carpet stores in: Corona, Fullerton, Hermosa Beach, Huntington Beach, Irvine/Lake Forest, Lomita, Orange and San Dimas/Diamond Bar.  From September 14, 2013 – October 26, 2013 you can get up to $500 cashback so be sure to ask about it!!!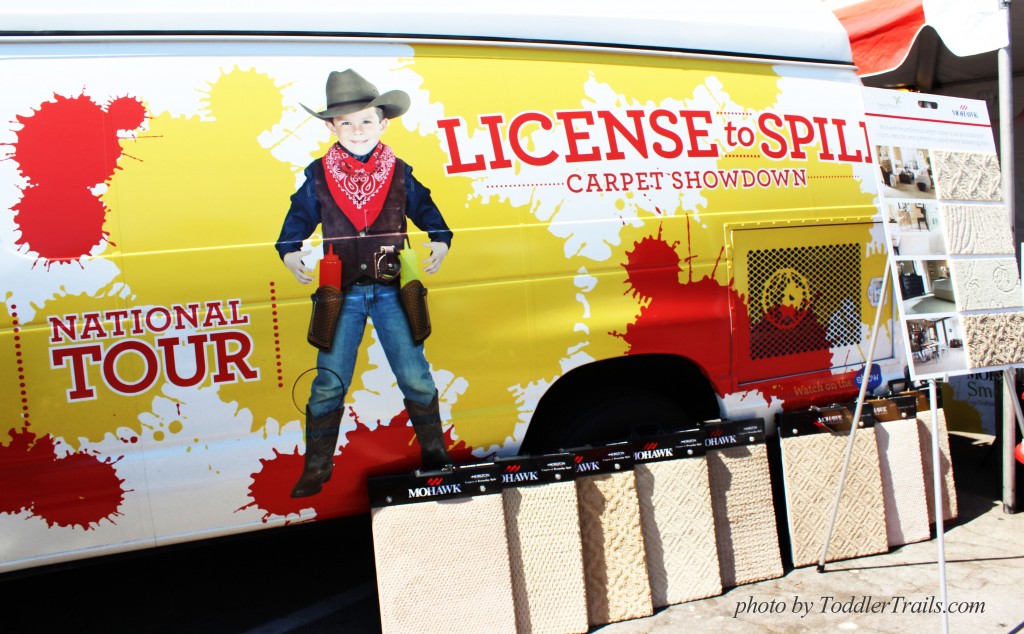 I was pleased to see a variety of different textured Smartstrand carpets to choose from.  They also have a Smartstrand Silk option that has the same protection, but a softer carpet.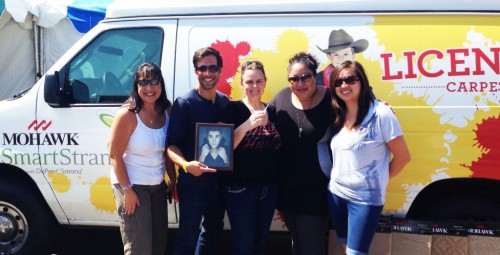 At the LA Stop of the "Licensed To Spill" Tour, we also had to opportunity to meet with JD Roberto from The Better Show and Noramae Munster, the Creative Director from Port O'Call Restaurant.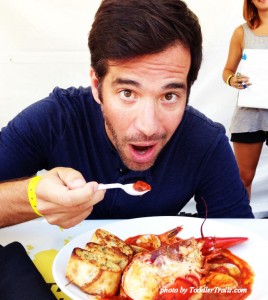 Noramae and the Port O'Call Restaurant shared samples of their fabulous Lobster Cioppino with festival guests.  I have to tell you, it was delicious – I was ready to sneak another sample 😀    JD Roberto loved it!!!
Oh, and a tip, if you're looking for a great waterfront location for a party, event, whatever – the Port O'Call Restaurant is it.  We hosted my grandmother's 60th birthday celebration there and it was perfect!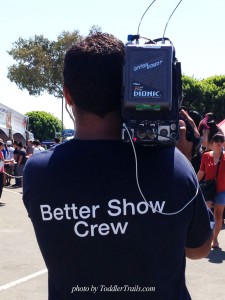 If you're a fan of The Better Show, keep an eye out – you may recognize some familiar faces on the segment that includes The Lobster Festival and Mohawk Carpets.  Especially since we decided to follow the cameraman around a little bit – wouldn't you?  hehe.
And, you can't leave the Lobster Festival without grabbing a bite to eat.  With a wonderful seafood lunch and a beautiful view?  An amazing day to spend with a friend!!! Mission accomplished!  Now to decide how much carpet we actually need.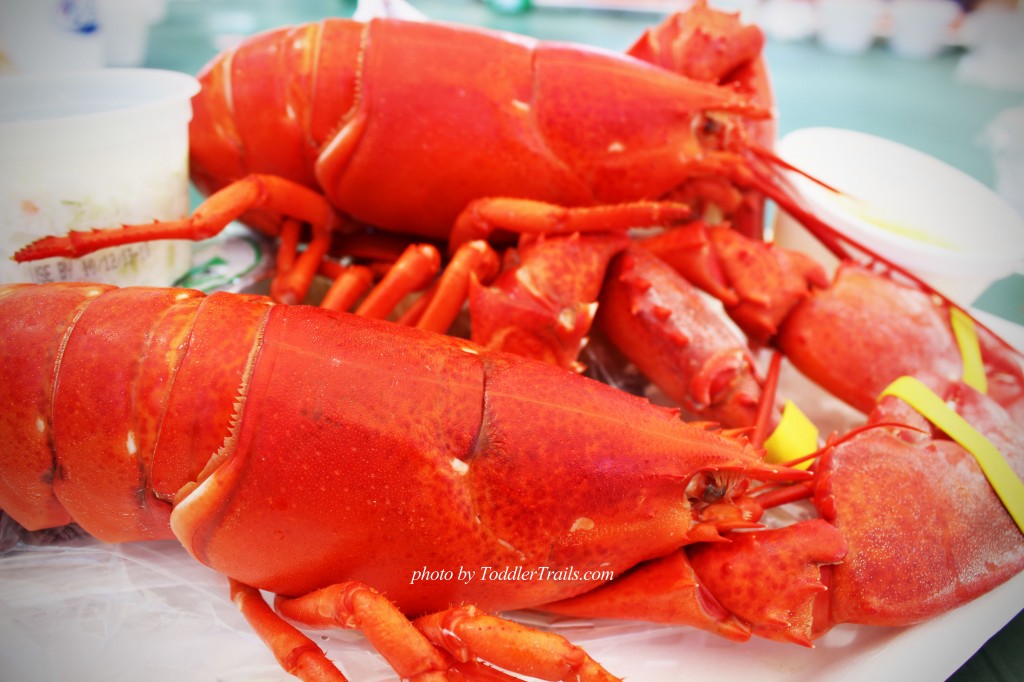 I am a member of the Collective Bias® Social Fabric® Community. This shop has been compensated as part of a social shopper insights study for Collective Bias and their client.