True Food Kitchen has welcomed Spring with delicious, healthy driven seasonal items. We had the opportunity to sample the winter menu recently that includes a spring asparagus toast, strawberry and rhubarb crisp and a seasonal stripped sea bass. They focus on healthy living while continuously updating their menu to give guests the ability to experience great-tasting options.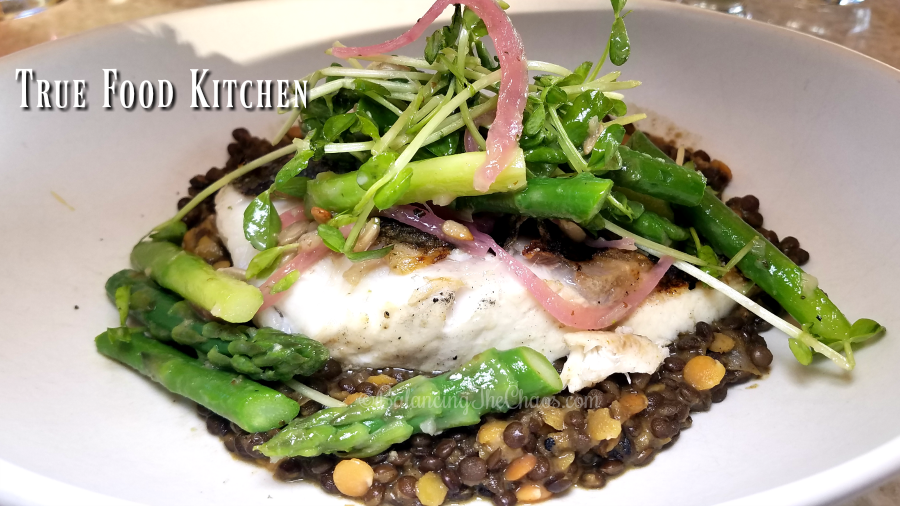 Last week we were invited to True Food Kitchen in Newport Beach, to sample the Spring menu. I decided on the Seasonal Stripped Sea Bass, which was not on the menu, however it is part of the Spring offering. This dish had a pile of red and black Lentils pickled onions mustard shallot vinaigrette and blanched asparagus and watercress drizzled over the top.
But first, we started with True Food Kitchen's spring appetizers including the Spring Avocado Toast with roasted Cipollini onion, green garbanzo, tahini, mint and hemp seed. It was quite tasty, and I certainly could have enjoyed it as my entrée.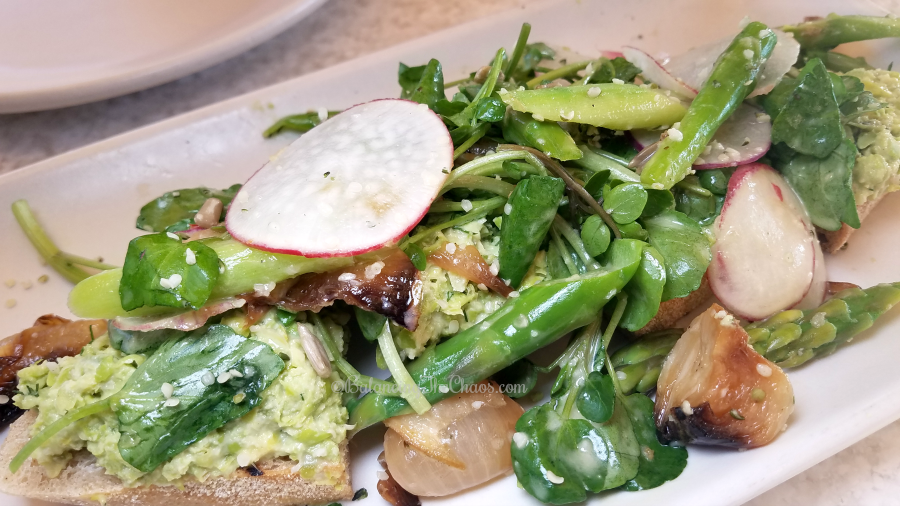 My husband enjoyed the Cashew Pad Thai: a bowl filled with rice noodles, zucchini, mushrooms, eggplant, gai lan, bean sprout, Thai basil and tamarind. He really loved the flavor and spice.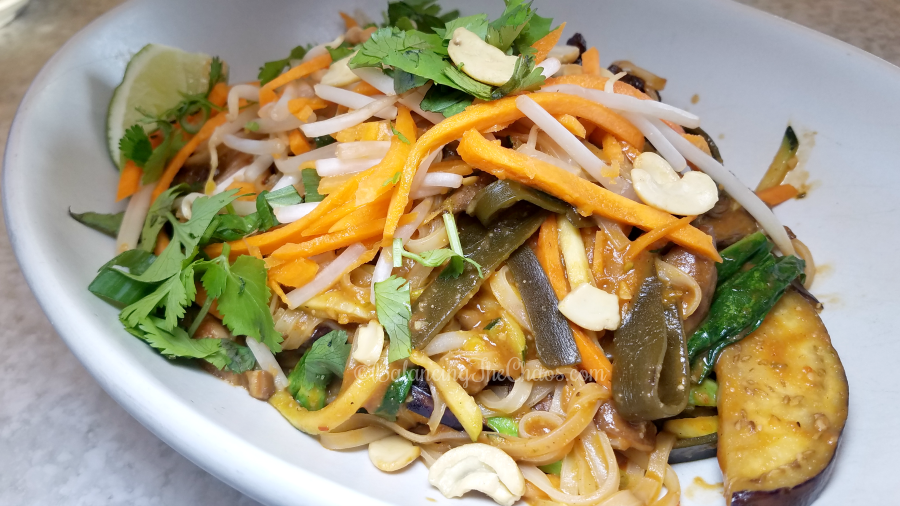 My darling daughter surprised us with wanting to order off the adult menu. She chose the grilled fish tacos with avocado, Greek yogurt, cilantro, pickled onion, on anazazi bean, and cojita cheese, which she really liked. I also tried her tacos and loved them.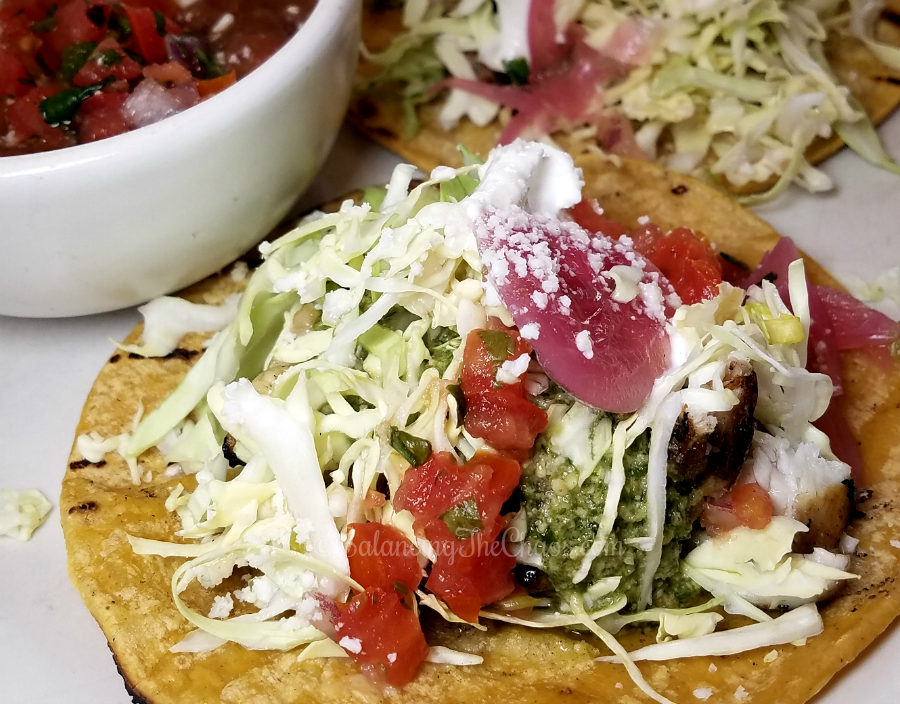 Spring at True Food Kitchen also offers craft beverages and sodas. We sampled their Sparkling Honeydew Refresher, The Farmers Market.  I loved the Farmers Market, which was an organic white wine, spice Brandy, lime and pineapple. And for dessert, try the Strawberry Rhubarb Crisp or The Flourless Chocolate Cake.
Ready to try True Food Kitchen yourself? They are scattered throughout Southern California:
451 Newport Center Drive Newport Beach, California 92660
168 West Colorado Blvd. Pasadena, California 91105
4303 La Jolla Village Drive Suite 2100 San Diego, California 92122
7007 Friars Rd Suite 394 San Diego, California 92108
395 Santa Monica Place, Suite 172 Santa Monica, California 90401
Connect with True Food Kitchen: TrueFoodKitchen.com; Facebook, Twitter, or Instagram