Have a family where everyone wants something different for dinner like mine? Last week we were invited to a restaurant that accommodates a family with specific tastes and dietary restrictions. FiRE + iCE at the Gardenwalk in Anaheim, gives you the freedom to decide what you want and how you want it. Choose from 100 different ingredients and watch the chefs cook it to your specifications. From tacos and fajitas to pasta and Philly cheese steak sandwiches, you're in control.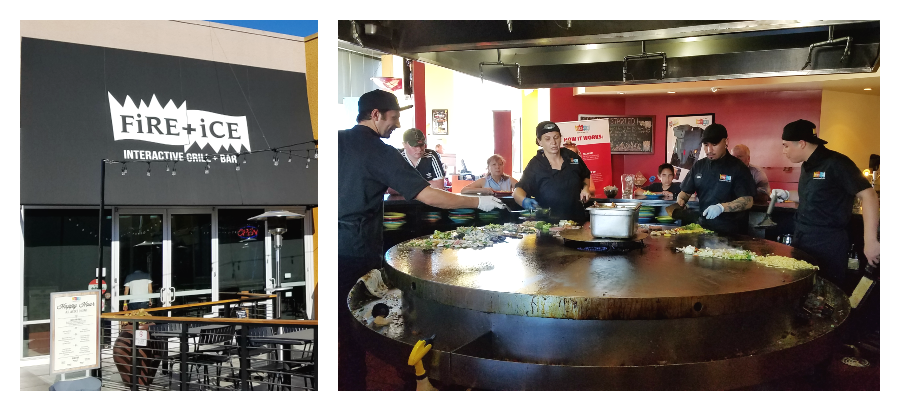 FiRE + iCE is reinventing flexible, healthy eating by empowering diners to "be the chef." They provide a unique dining experience, set up like a Mongolian barbeque buffet bar  where you select the ingredients YOU want in your perfect meal. Once you have made your selections, you hand off your bowl to the chefs who prepare the dish with the your preferred seasonings and sauces.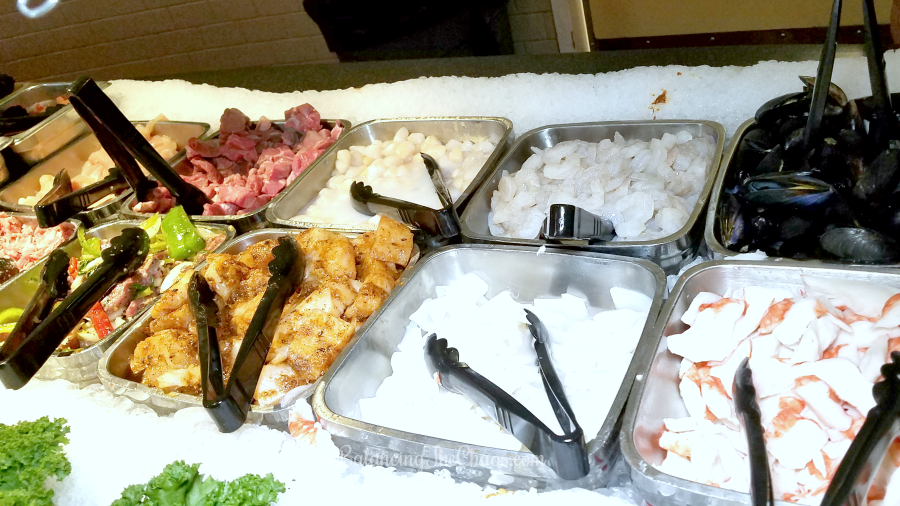 For instance, I started my creation with protein. I'm a little partial to shell fish, so I selected shrimp, baby scallops and crab meat, then built my dish accordingly. I added the vegetables I wanted, and then added noodles to turn it into a chow mien style stir fry.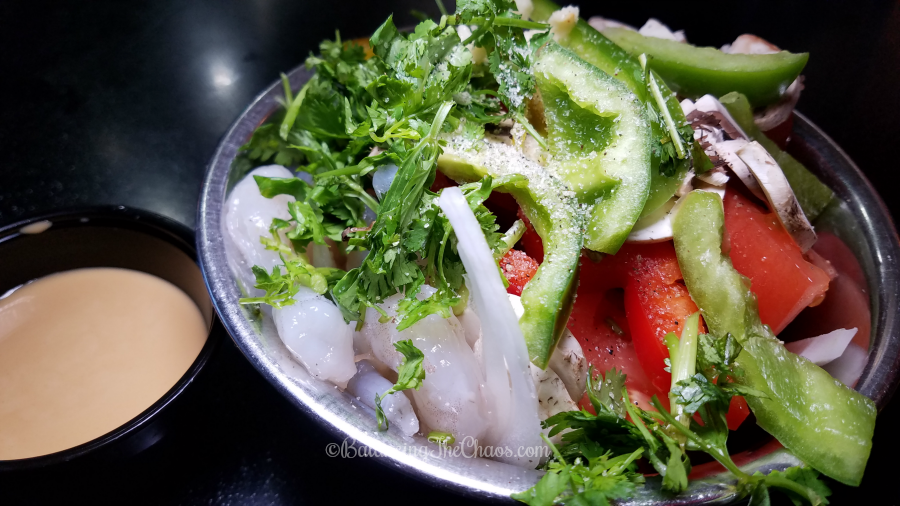 When we were back at our table, our server offered fresh rice and tortillas to go along with our meal. Best recommendation was to start slow! With the wide selections of ingredients, you can create to your hearts desire – however you will fill up quickly.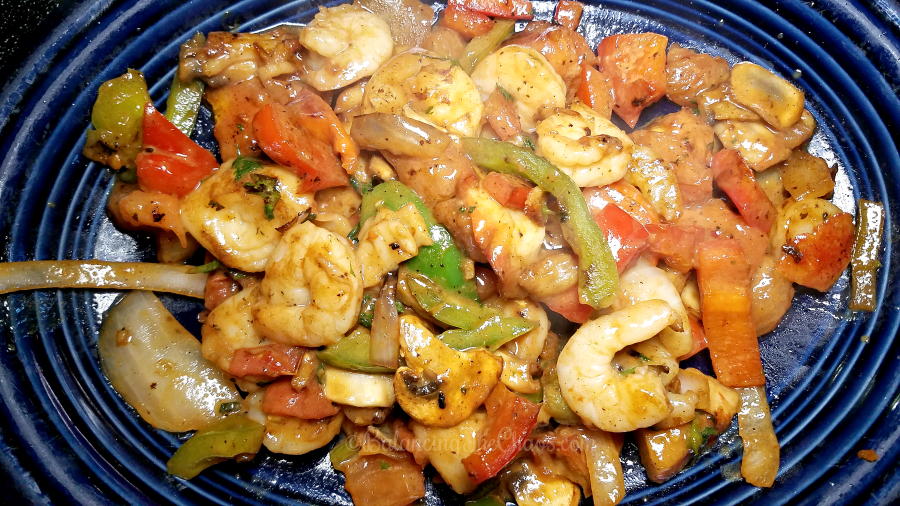 My husband had a little different take on his perfect meal – we have such different tastes. He decided on a beef fajita/taco dish with a variety of vegetables.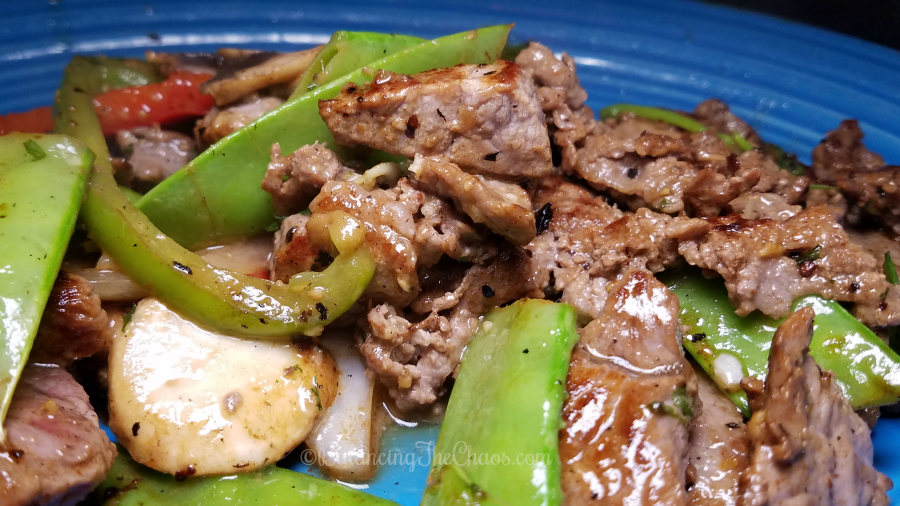 FiRE+iCE is a great place to host get togethers. As a matter of fact, my husband and I were discussing banquet options for the sporting teams at his high school. With an outdoor patio, they can host a number of events including birthday parties, meetings, luncheons and more. Birthday diners become the center of attention when staff escorts them to the center of the restaurant and lead everyone in a chorus of "Happy Birthday".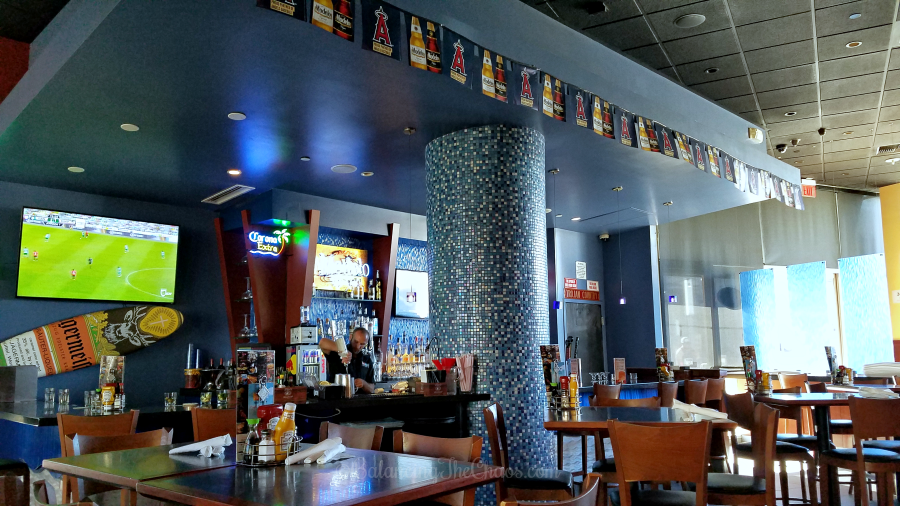 They also have a great night life with crafted cocktails. FiRE+iCE is currently located in some unique, highly visible sites, such as across from Disneyland, at the foot of the mountain at Lake Tahoe, in Boston, and are looking to expand their incredible experience. For more details on franchise possibilities, visit their website: https://fire-ice.com/franchise/.