As a fan of the 80's, I loved listening to tunes from Gloria Estefan. I'm so excited that Segerstrom Center for the Arts will be hosting the Broadway musical ON YOUR FEET! The musical is based on the life story of seven-time GRAMMY®-winning international superstar Gloria Estefan and her husband, 19-time GRAMMY®-winning producer-musician-entrepreneur Emilio Estefan. Get your tickets now for this spectacular show, running August 21st through September 2nd.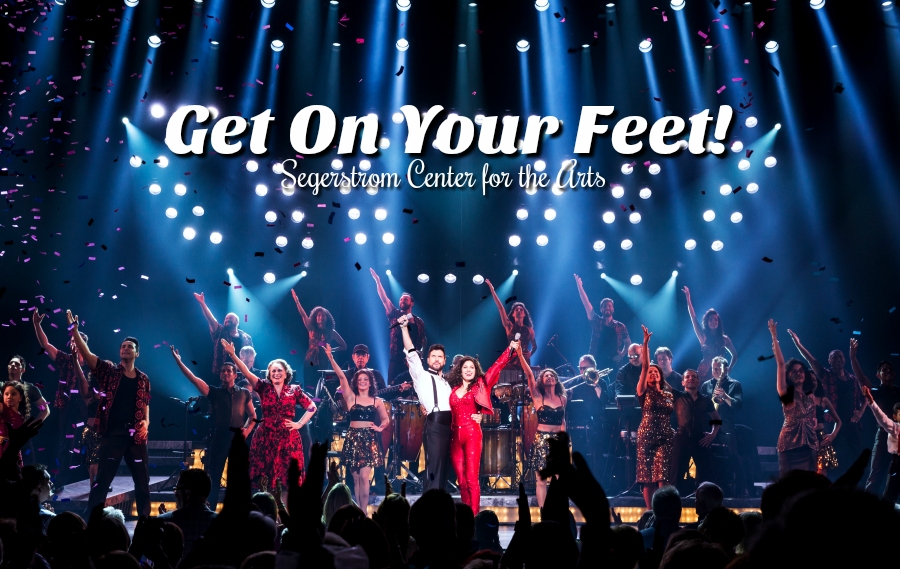 Cuban-American Broadway actress Christie Prades plays Gloria Estefan, and acclaimed stage and television actor Mauricio Martinez, plays Emilio Estefan. The cast also stars Broadway veteran Nancy Ticotin (West Side Story, In the Heights) as Gloria's mother, Gloria Fajardo; Debra Cardona (TV's "Crazy Ex-Girlfriend" as Hector's Mom, Mary Poppins, In the Heights) as Gloria's grandmother, Consuelo; Jason Martinez (Jersey Boys, The Capeman) as Gloria's father, José Fajardo; Ana-Sofia Rodriguez and Carmen Sanchez as Little Gloria; and Carlos Carreras and Jordan Vergara as Nayib/Young Emilio. Rounding out the ensemble are Anthony Alfaro, Michelle Alves, Jonathan Arana, Skizzo Arnedillo, Danny Burgos, Sarita Colón, Shadia Fairuz, Adriel Flete, Devon Goffman, Ilda Mason, Claudia Mulet, Eddie Noel, Marina Pires, Jeremey Adam Rey, Gabriel Reyes, Joseph Rivera, Maria Rodriguez, Shani Talmor and Claudia Yanez.
Also touring with the National Tour of ON YOUR FEET! are multiple Grammy Award-winning musicians from Miami Sound Machine a, including Music Director Clay Ostwald (keyboards), who is Assistant Music Director of Miami Sound Machine, Mike Scaglione (reeds), Teddy Mulet (trombone), Jorge Casas (bass), who is Music Director of Miami Sound Machine, and Edwin Bonilla (percussion). The other members of the orchestra include Emmanuel Schvartzman (Associate Music Director/keyboards), Jose Ruiz (trumpet), Stephen Flakus (guitar), Jean-Christophe Leroy (percussion) and Colin Taylor (drums).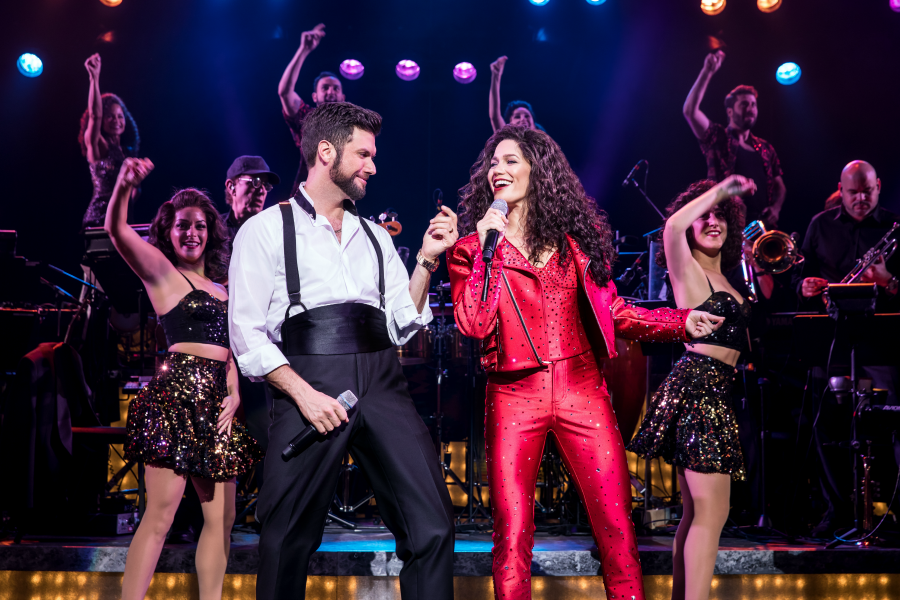 Get your tickets for ON YOUR FEET! now. They start at $29 and may be purchased online at SCFTA.org, at the Box Office at 600 Town Center Drive in Costa Mesa or by calling (714) 556-2787. For inquiries about group ticket savings for 10 or more, please call the Group Services office at (714) 755-0236. The 2 p.m. performance on Saturday, September 1, 2018 will include audio description, open captioning and sign-language interpretation.
Segerstrom Center for the Arts – Segerstrom Hall
August 21 – September 2, 2018
Tuesday – Friday at 7:30 p.m.
Saturday at 2 and 7:30 p.m.
Sunday at 1 and 6:30 p.m.
The 2 p.m. performance on Saturday, September 1, 2018 will include audio description, open captioning and sign-language interpretation.
Segerstrom Center for the Arts is an acclaimed arts institution as well as a beautiful multi-disciplinary cultural campus. It is committed to supporting artistic excellence, offering unsurpassed experiences and to engaging the entire community in new and exciting ways through the unique power of live performance and a diverse array of inspiring arts-based education and community engagement programs.
Previously called the Orange County Performing Arts Center, Segerstrom Center is Orange County's largest non-profit arts organization. In addition to its six performance venues, Segerstrom Center is also home to the American Ballet Theatre William J. Gillespie School.
The Center presents a broad range of programming for audiences of all ages, including international ballet and dance, national tours of top Broadway shows, jazz and cabaret, contemporary artists, classical music performed by renowned chamber orchestras and ensembles, family-friendly programming, free performances open to the public from outdoor movie screenings to dancing on the plaza and many other special events.