Recently, we noticed several restaurants revamping their menus offering special summer entrees for their guests. However, Romano's Macaroni Grill, decided to up the ante, offering Mix + Match lunch selections that include daily soups, salads, sandwiches, Calzonetto's and classic pasta dishes, unlimited soup and salad combo or even a Mix + Match lunch pass to save big for the month of August.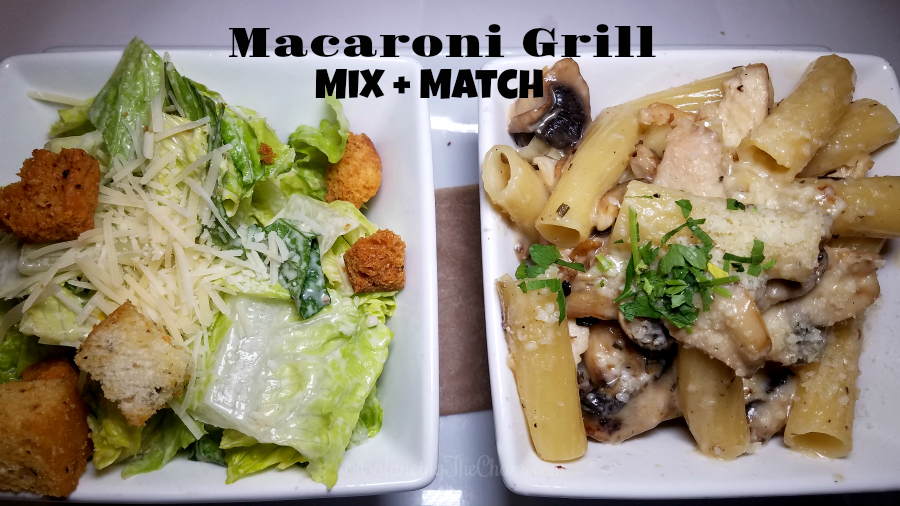 We were recently invited to our nearest Macaroni Grill to customize our lunch, from over 300 options. There are so many favorites, you could have a completely different lunch, every day of the week.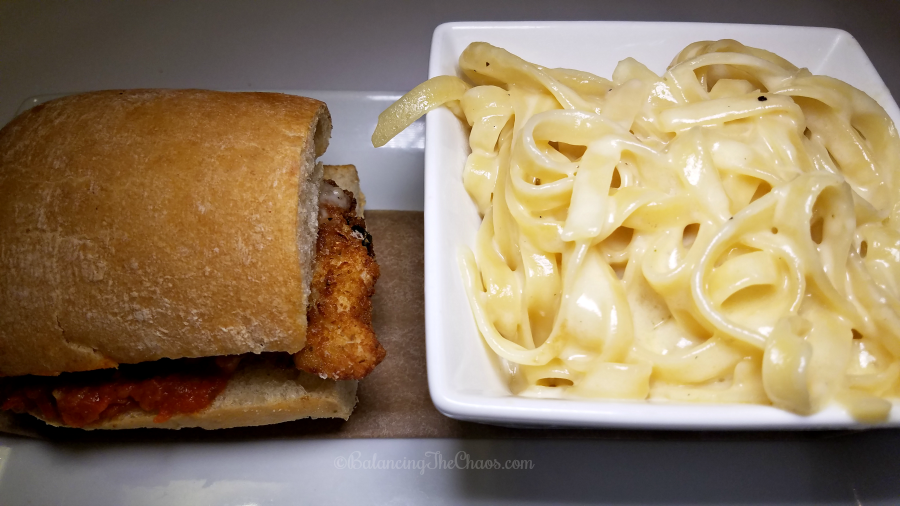 I took my family with me, and my husband, daughter and I decided to order off the Mix + Match menu. With our different tastes, our meals were so different. My daughter selected fettuccini alfredo and a chicken parmesan sandwich. The fettuccini alfredo, even though in a smaller portion container, was more than I had expected. Thick, rich sauce, her favorite, she claimed was delicious. The chicken parmesan sandwich was also very good, even better with extra marinara sauce.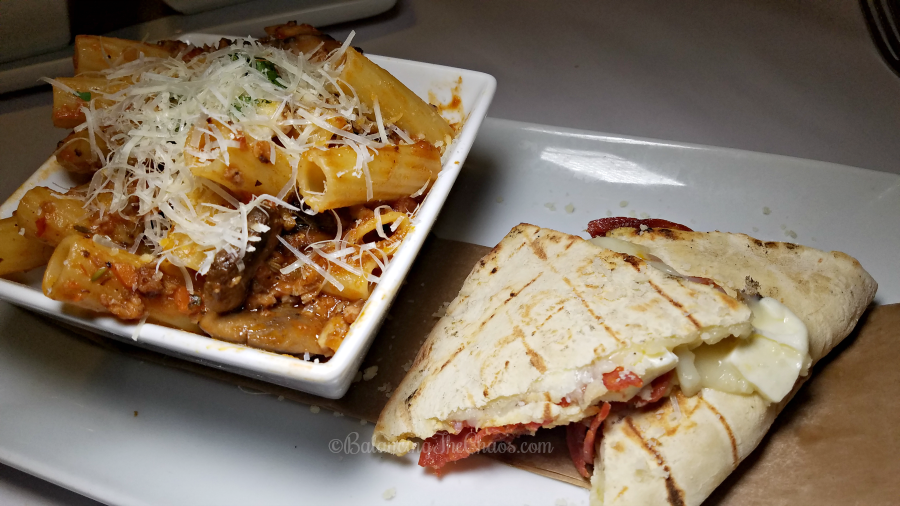 The hubster created his own pasta with Bolognese sauce and a pepperoni calzonetto. The calzonetto is a hand held pocket, stuffed with delicious cheese, pepperoni and parmesan. I ordered the Pasta Milano, one of my favorites without sundried tomatoes and paired it with the Chicken Caesar Calzonetto. After sampling both calzonettos, we both felt that the chicken Caesar was better with grilled chicken, bruschetta tomatoes, spinach, oregano, parmesan, mozzarella, caesar dressing.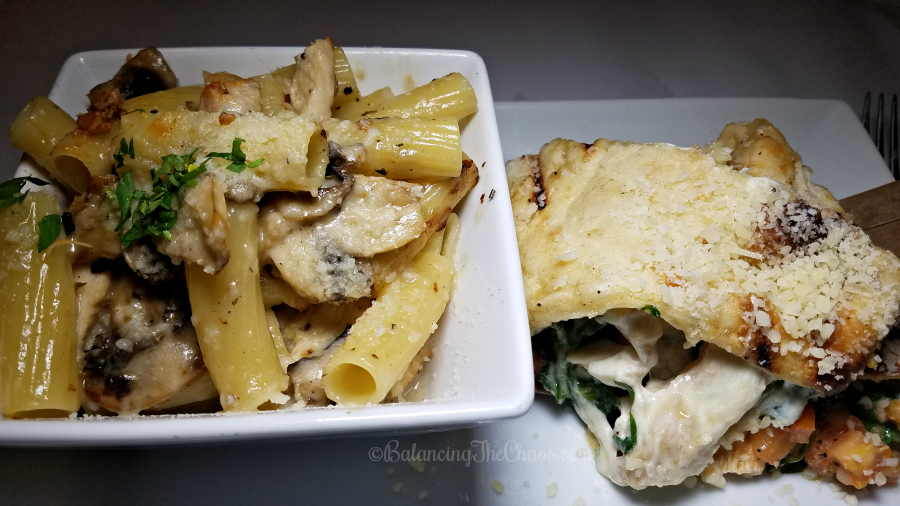 Want something a little lighter? Guests can enjoy the new Unlimited Soup, Salad + Rosemary Bread for under $11 If you typically order a classic favorite, choose to add an unlimited side salad or cup of soup to any regular priced entrée for $2.49.
For more information on Romano's Macaroni Grill  or its new lunch menu please visit www.macaronigrill.com and check them out on Facebook, Twitter or Instagram.