This post is sponsored by Rebel Green, however, all thoughts and opinions are my own.
It seems like we are buried in laundry, all the time! From sheets, to towels to clothing, the washer and dryer just doesn't stop. Have you ever stopped to think about what that does to our environment? Rebel Green offers a line of products that are environmentally friendly, highly effective and natural cleaners.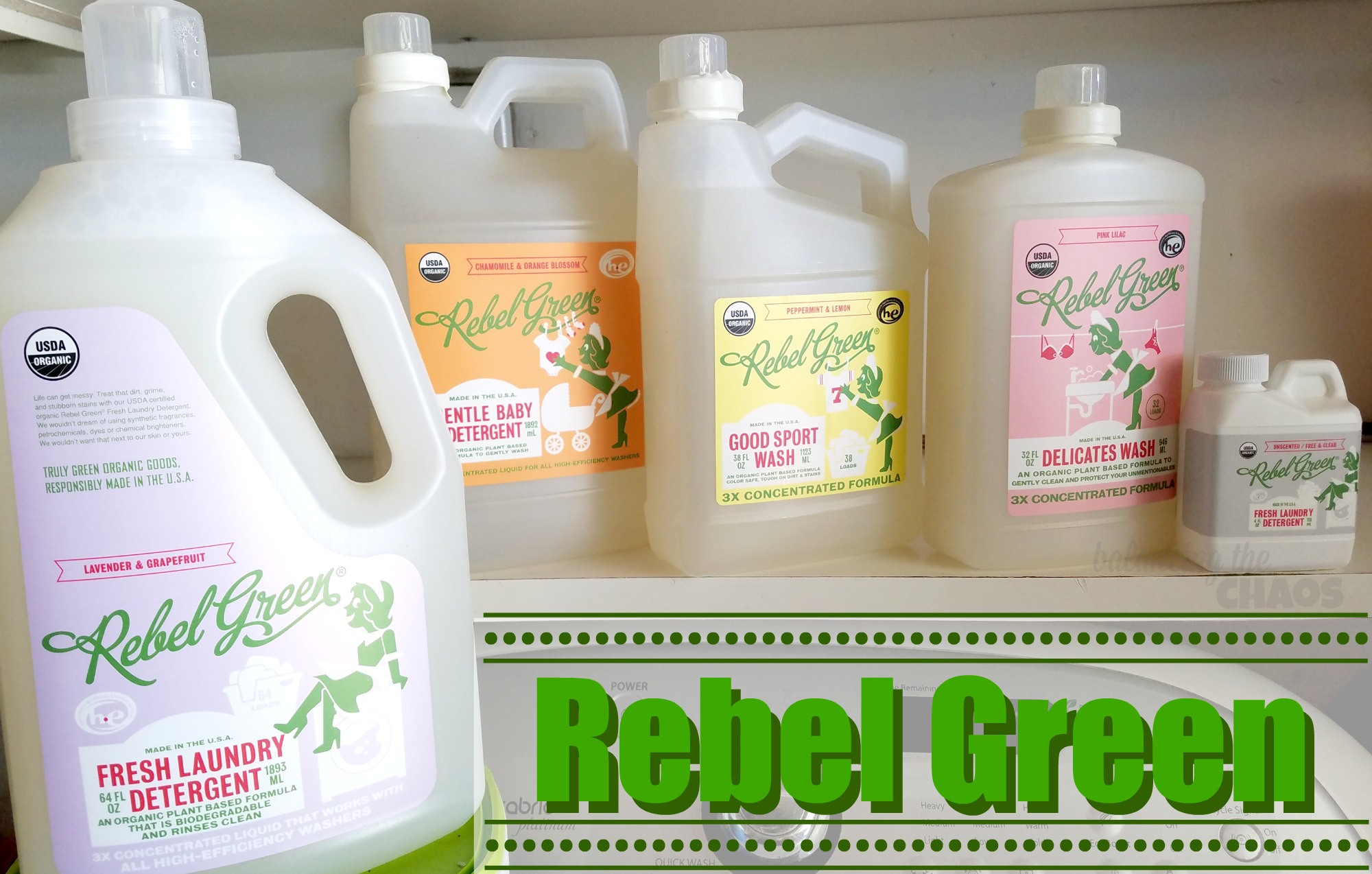 I'm quite particular when it comes to my laundry.  With my sensitive nose, I love the scent of freshly washed clothes, linens, etc, therefore I typically  purchase laundry detergent based on smell. Have you ever had a batch of towels come out of the dryer after being freshly laundered and they stink? I've even been known to throw the whole load back in the wash and start over again. Since I was sent samples of Rebel Green's line of laundry detergents, I started with the towel smell test. When the towels came out of the dryer, they had a fresh pleasant scent – SOLD!
If you are familiar with Lula Roe, you know that all Lula garments must be washed in delicate. The Rebel Green Delicates Wash is perfect for our growing Lula Roe obsession. One thing to note, in a high efficiency machine, you only need a fraction of the laundry detergent than you need in a regular washing machine, so be sure to read the directions.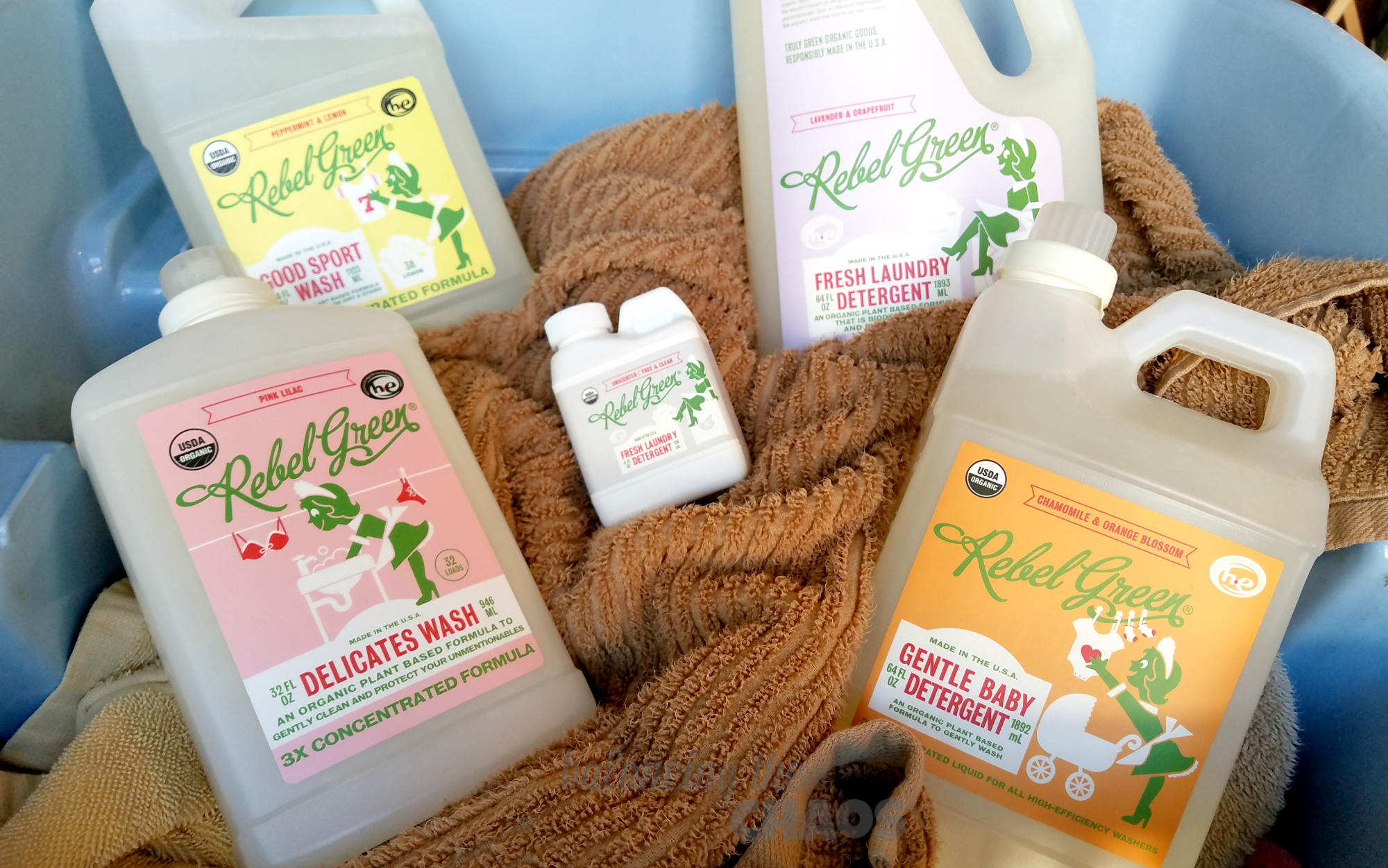 Rebel Green creates products made right here in the USA, whenever possible, that are specifically designed to minimize waste and motivate a fundamental shift in thinking about the planet we share. The laundry detergents feature unique scents with a twist on popular ones everyone loves that are made of essential oils and organic fragrance oils. Peppermint/Lemon, Lavender/Grapefruit, Pink Lilac. Light, unique scents that don't overpower.
You won't have to worry about harmful chemicals lingering in your water, soil, or air when you use Rebel Green Fresh Laundry Detergent, Delicates Wash, Sport Wash and Gentle Baby Detergent. All of their organic detergents are safe for greywater systems as well as naturally-occurring groundwater resources, which is awesome because I'm planning on taking it with us when camping. Since Rebel Green products are USDA Certified Organic, their detergents are made up of only plant-based ingredients. So they're safe for you, your pets, for the earth.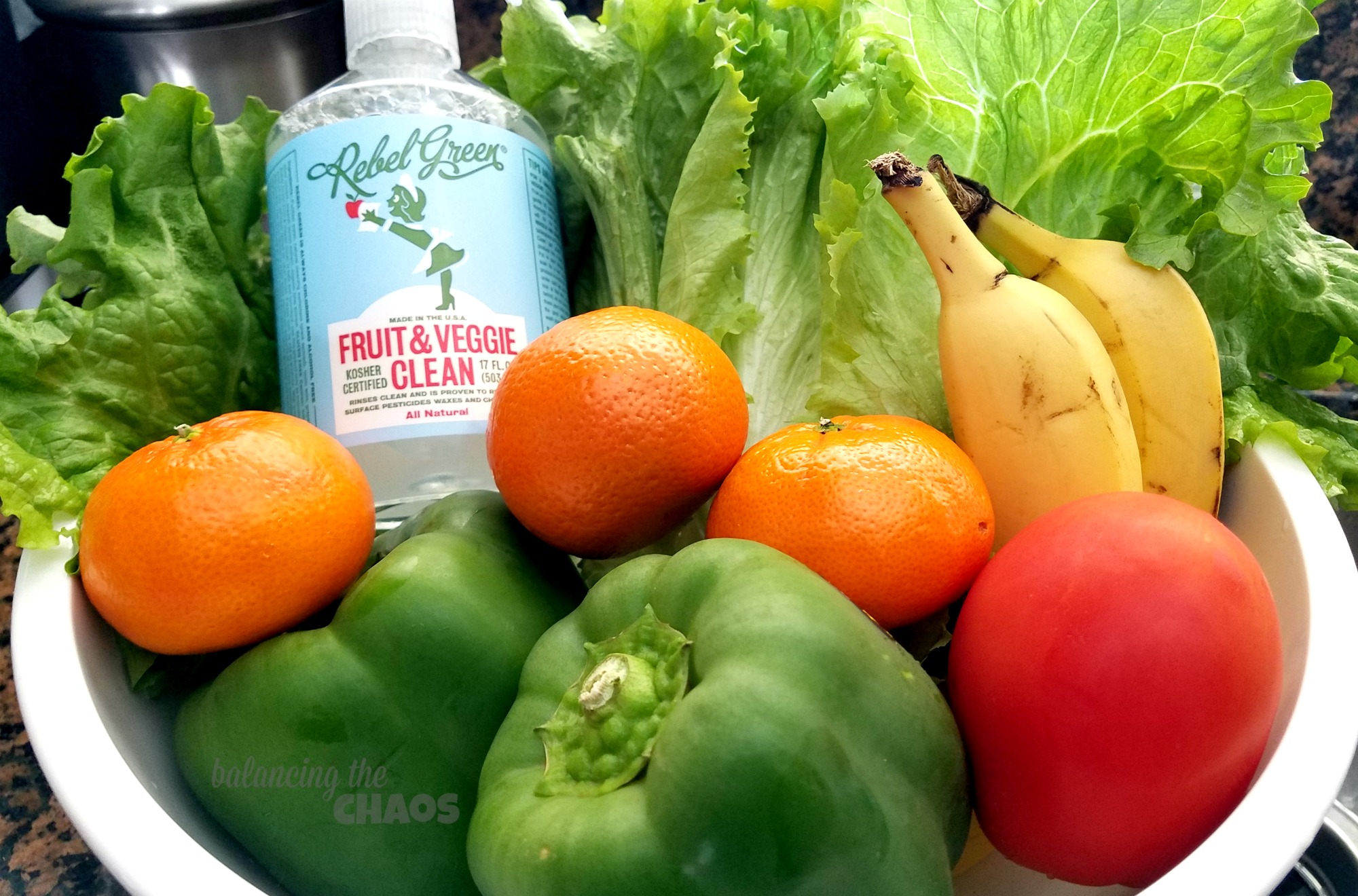 In the kitchen we have been taught to wash our fruits and veggies before cooking and eating. However, I was always under the impression that just rinsing in cold water was sufficient. Did you know that fresh produce tastes better and is healthier for you without those nasty pesticides, waxes, fungicides, insecticides, waxes, dirt and hand oils? If you stop to think about it, produce purchased at a grocery store or even a farmers market has been handled by up to 20-30 sets of hands. Who knows what type of bacteria, chemicals, etc has been left on that produce before it gets to your plate.
Did you know up 20-30 sets of hands may touch your produce before it gets to your plate? Check out rebelgreen.com to see the Rebel Green difference when strawberries are washed with just water vs. water and Rebel Green Fruit and Veggie Clean. Do the strawberry test for yourself to see the difference. The Rebel Clean is made with organic extracts of lemon and lime and rinses clean with no aftertaste. A better way to ensure your produce is Rebel Clean!
Try it for yourself. Rebel Green products are currently available at Amazon.com, Target.com and Jet.com or your local natural food store.
GIVEAWAY
Enter to win a $50 Gift Certificate towards Rebel Green Products
a Rafflecopter giveaway

Giveaway ends March 4, 2016 at 11:59 PM PST. Open to US Residents 18 and older only.  Tickets will be mailed directly to the winner's home (or mailing) address.  Winner will be selected at random and be notified by email. Winners have 48 hours to respond before a new winner is selected. Not liable for unclaimed prizes or fulfillment. Blog has represented each sponsor with the expectation they will fulfill their prize and in a timely manner. No purchase necessary to enter or win; however you must enter for a chance to win. Purchase does not increase chance of winning. Chances of winning depend on number of entries. My opinions are my own and were not influenced by any form of compensation.  Facebook, Twitter or any other social media platform are in no way associated with this giveaway.  By providing your information in this form, you are providing your information to this blog.  I do not share or sell information and will use any information only for the purpose of contacting the winner. Winners can only win once per month. Not liable for unclaimed prizes or fulfillment.