No compensation was received for this post. I received product in order to facilitate a review.  With the weather changing, I've noticed that our skin is chapped and dry.  Unfortunately I've noticed this when sitting at the field watching my son play ball, and am unable to do anything about it because I wasn't prepared.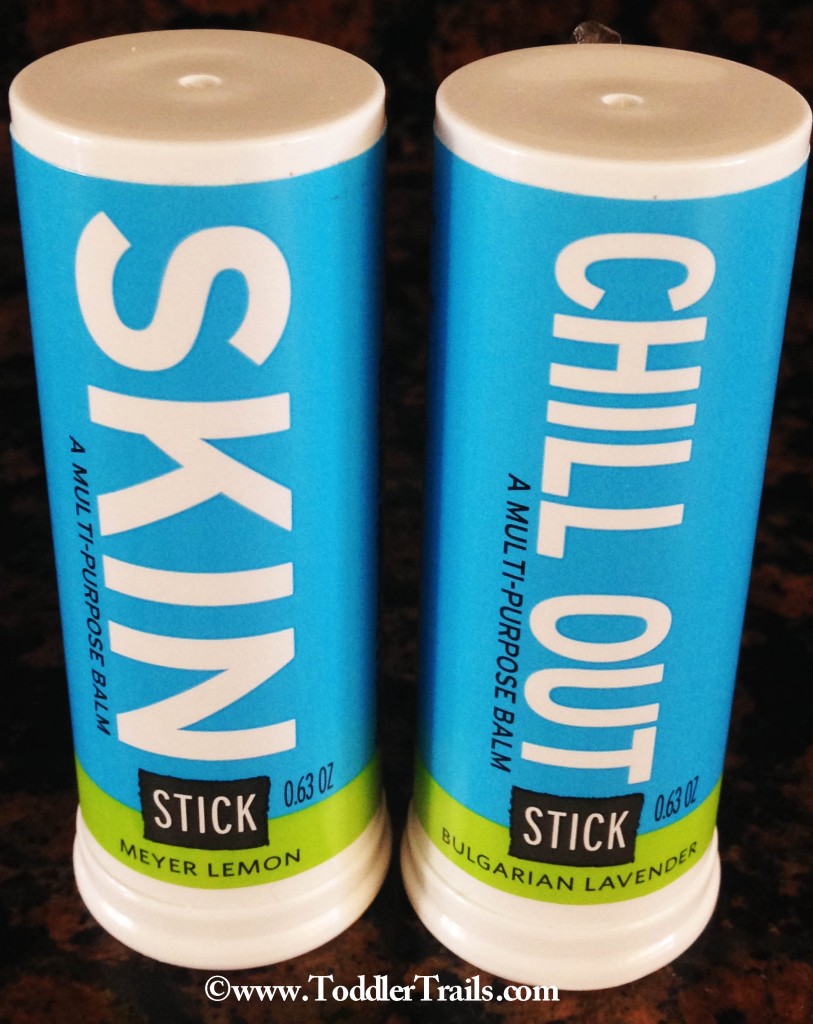 As a Moms on-the-go having a product I can throw in my purse, that is kid-safe and easy to use for both myself and my children is key. Clean George has come up with a solution.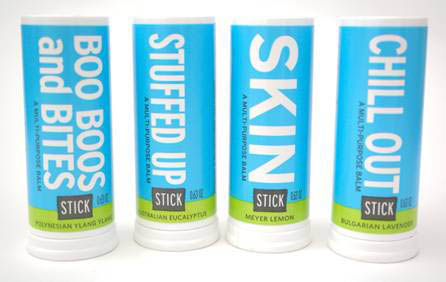 Not only are products from Clean George good for you, but they are multifunctional to fit every need. Named in honor of Founder Miller Schell's late father, George, Clean George uses responsibly sourced natural ingredients. Miller Schell decided to create Clean George, taking skincare soothers out of the average tin container and putting them into convenient, no-mess, stick applicators was a priority for her. They are easy to throw in your purse and include ingredients such as Bulgarian Lavender and Meyer Lemon that release a stylish fragrance and make both moms and kids feel good!
The Clean George Collection Includes:
SKIN: A head-to-toe moisturizer infused with pure Meyer Lemon essential oil.

CHILL OUT: A naturally calming moisture stick featuring calming Bulgarian Lavender essential oil.

STUFFED UP: The perfect antidote to stuffy noses, with Australian Eucalyptus, Camphor, and Peppermint.

BOO BOOS and BITES: Made to sooth insect bites and skin ouchies with Polynesian Ylang Ylang, Andiroba, Copaiba, and Tea Tree Oil.
I had a chance to sample the Skin and Chill Out Products.  My biggest issue is the heals of my feet.  They are always because of the California sandal weather.  I applied the balm one morning while I was blogging, since I had some uninterrupted time.   Check out the before and after: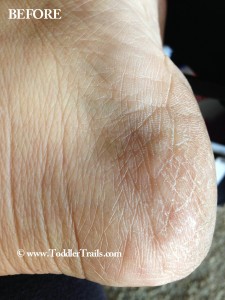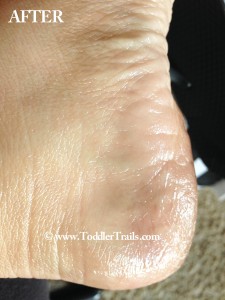 Before I put the product on, you can see the dryness of my heal.  So dry, they were cracking and getting sore.  Upon application, the product was a big greasy, but within 30 minutes or so, was completely absorbed into my skin and it was already looking better.  During my shower, I used a pumice stone and scrubbed off the rough, dead skin and re-applied again.  It certainly helped my dry skin, but I did notice I needed to keep up with it the more I wore sandals.  
The stick application is quite convenient as you can rub it on any dry areas without getting it all over your hands.  However, when applying it to my feet, I did put some in my hand and rubbed it in.  
Where to Find It: CleanGeorge.com ($9.00) and Select Whole Foods stores.