Last week we were invited to Pretend City for a little ice cream fun and a chance to check out the new exhibit, The Ultimate Recycling Machine.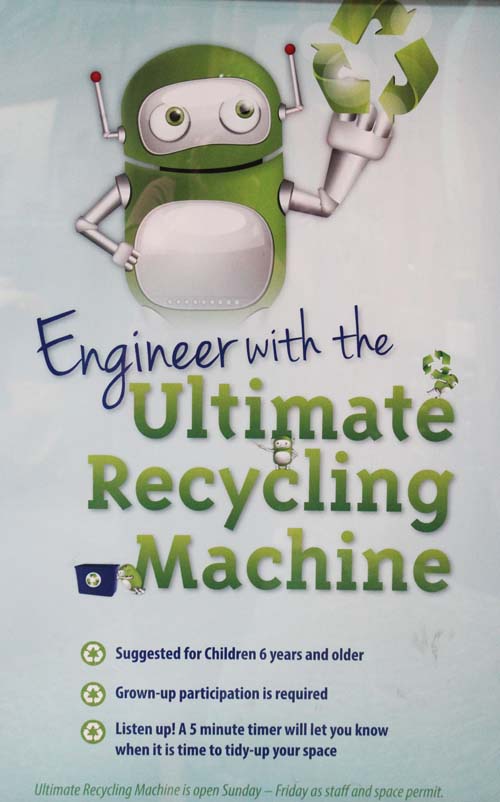 After school we jumped in the car and headed out to Irvine to our favorite kid's museum.  Since we arrived a little early, we had the opportunity to play.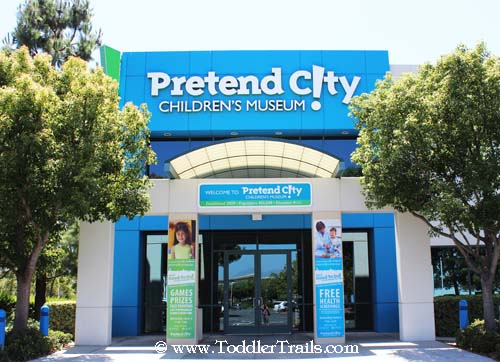 The kids were super excited at the fact that they could do whatever they wanted.  First up – the cars.  You think they'd get sick of them since they have cozy coupes at home.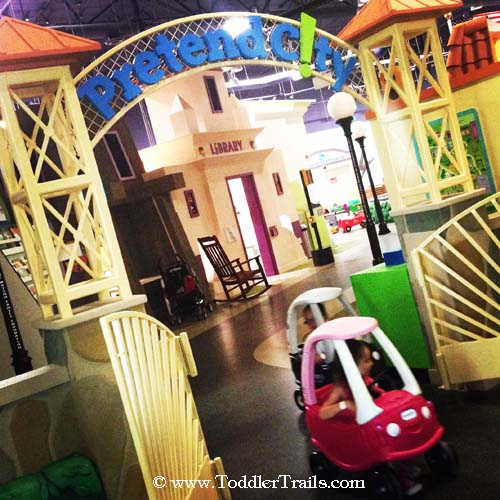 We quickly ran through all the exhibits, their favorite being the Ralphs grocery store. They can't seem to get enough when it comes to shopping.
Have you heard of Chunknchip?  It's an ice cream sandwich truck.  Let me tell you, soooo good! Your pick of cookie and ice cream for the perfect combination.  On a hot day – it's simply heaven!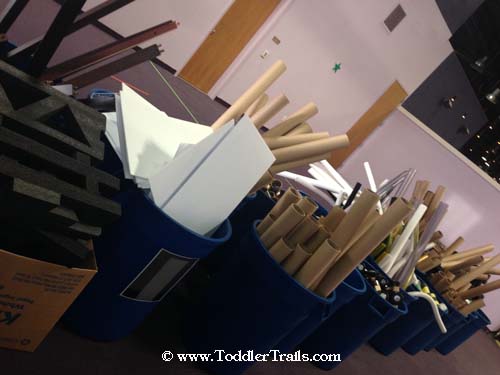 Then were were introduced to the Ultimate Recycling Machine.  The premise, build a golf hole with recycled materials.  We were broken into teams and given 15 mintues to craft our hole.  Let me tell you, it was much harder than you think, because each piece needs to fit together, and be sturdy.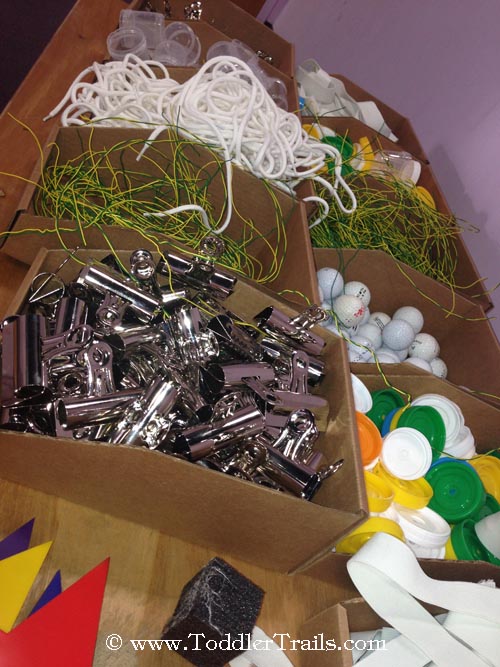 I finally figured out what the above materials were for – basically to make sure your ramps and tunnels held together for the golf ball to slide through.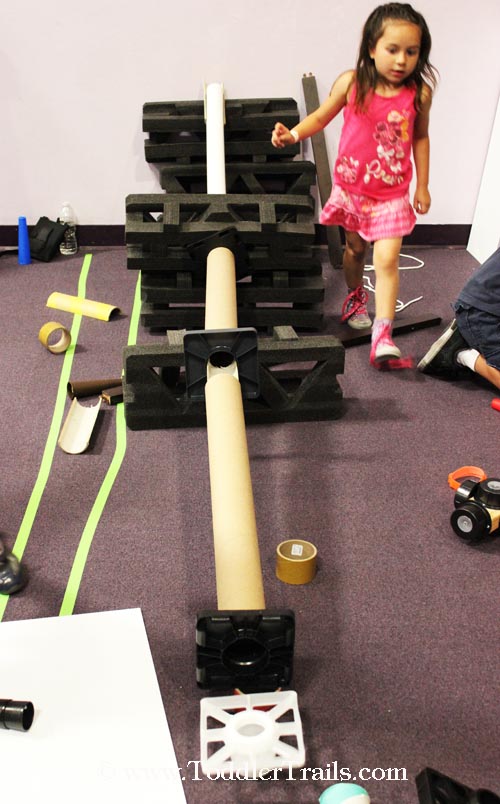 Our finished product! It was functional, but didn't hold together very well.  Next time, we'll be better prepared! The Ultimate Recycling Machine be available for creative engineers through the month of June.
Here is what's scheduled through the month of June at Pretend City:
June 14th – Father's Day Celebration
June 21st – Summer Kickoff Celebration
Disclaimer: We received complimentary admission to Pretend City to experience the Ultimate Recycling Machine first hand, and share our honest opinions. No other form of compensation was received.