On our crazy 2 week road trip, from The Grand Canyon, we headed North through Arizona, into Utah to Bryce Canyon.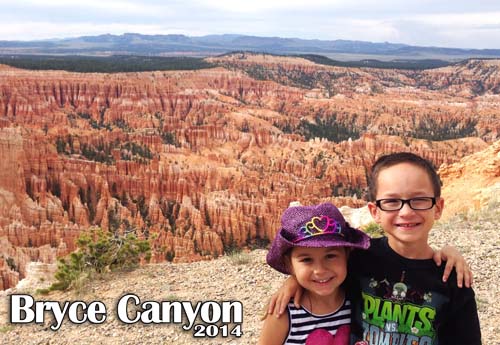 Bryce Canyon quickly became one of my favorite stops along our road trip. The beautiful reddish tones of the stone mixed with the green trees was so unbelievably beautiful.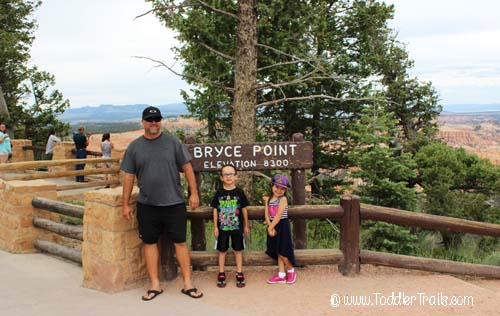 Again with the kids being so young, we decided not to take on any long-distance hiking, but we did walk along the ridge at Bryce Point.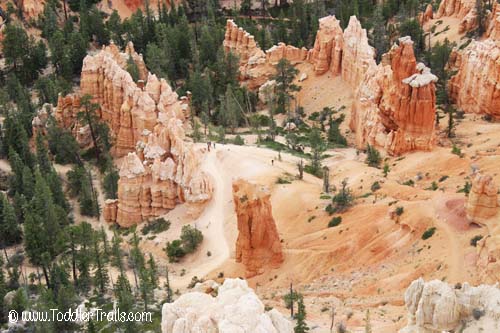 I loved that we could see so much of the canyon, even down to where people were hiking on a few of the trails. If you look in the photo above, you may be able to see a few little specks on the light brown dirt – yes, that's a few hikers.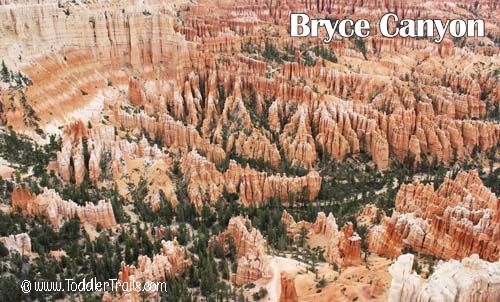 After we got a couple of great shots of the canyon, we headed back out of the park to Rubys Inn RV Park and Campground.
In 1916, Reuben C (Ruby) Syrett brought his family and settled just outside of Bryce Canyon. After another rancher told him about the canyon, he obtained permission from the state to build a lodge or "Tourist Rest". In 1923 when Bryce Canyon became a national monument, the "Tourist Rest" was moved to what is now "Ruby's Inn.
Now that we are breaking in our RV and learning the ins and outs, we are discovering what we want in a campground. I'm more of a "glamper" so having running water, electricity, even a sewer line to dump the junk suits me perfectly.  Ruby's Inn was perfect for our needs.  They host camping sites, rv sites and even tepee sites for those who are interested. Their little town also had a few local restaurants and gift shops.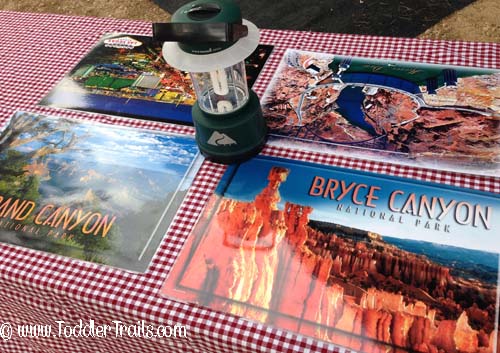 When we started out on the trip, we made a souvenir plan. Anything we picked up along the way was for the motorhome.  Why not decorate and stock it with trinkets from the trip. (Something I remember having from our travels as a kid). So, at each stop, we looked for placemats and commemorative stickers.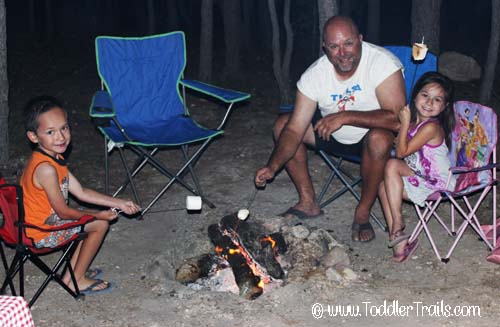 We loved that our campsite had the necessities – a picnic bench, shade trees and a fire pit.  Can you believe, we only picked up marshmallows and not graham crackers or chocolate?  Camping FAIL!
In the morning, The Hubster cooked up an awesome meal of scrambled eggs, bacon and ham, and we were off to our next stop: Salt Lake City, Utah.