Yesterday we checked off another bucket list item with Ringling Bros. Barnum And Bailey. This year they launched an all new show with "Out of This World". Ringling Bros takes audiences on an exciting space adventure with dazzling performances and death defying feats. If you're planning on seeing the show, make the most out of your day by getting up close to some of the performers with the Animal Open House and the Starseeker's Early Access – both included ticket purchase.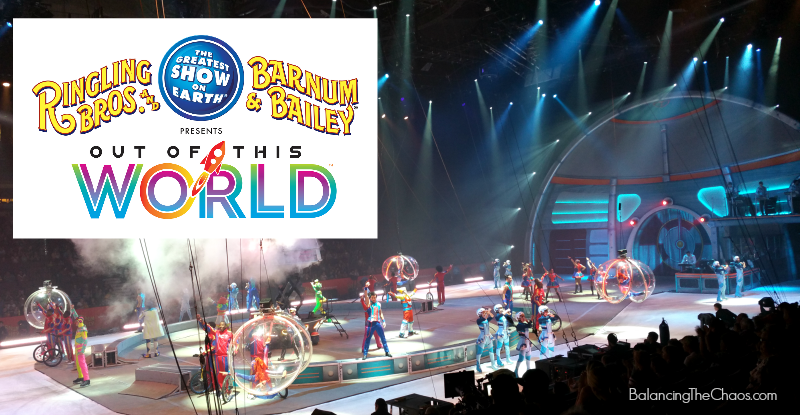 As a blogging partner with the Feld Entertainment Group, we received a special invitation to a behind the scenes preview of the Alexander Lacey's tigers and an interactive basketball demonstration by the King Charles Troupe.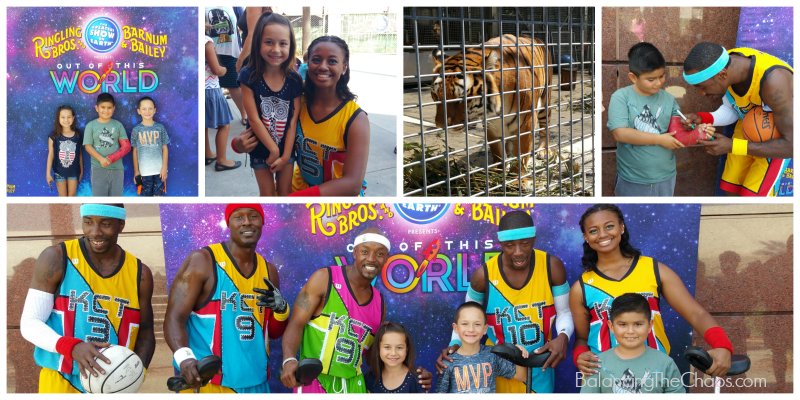 We started off the day getting up close with the fabulous BIG CATS of Ringling Bros. These beautiful creatures, scary when you get up close, until you see that they're just big cats. They are lovable, silly, and incredibly dangerous – so we made sure we kept our fingers away from the cage as we were told. However Alexander Lacey told us of their favorite foods, that they have great days and not so good days (just like us) and just like to play. We also got a chance to see how he gets the beautiful lions ready to perform by just brushing their hair.
Next we were treated to the King Charles Troupe. These talented basketball players excited the kids by their ball handling skills on unicycles. Then, they got the kids involved with dribbling, passing, even a few autographs. They even signed our friend's cast – and THEY were delighted and honored to make his day. An awesome experience.
Now I must admit, this was a special event for us, but our friends at Ringling Bros. know how to entertain! When you catch the show – be sure to arrive early! The Animal Open House is available 90 minutes before the show. Find out about animal conservation and get a chance to see these fabulous animal performers up close. Then, be sure to enjoy the Starseeker's Early Access. As soon as you enter the arena, be prepared to entertain. Clowns and other performers are walking through the audience, taking pictures, signing autographs and just engaging the crowd. It's truly a fun time!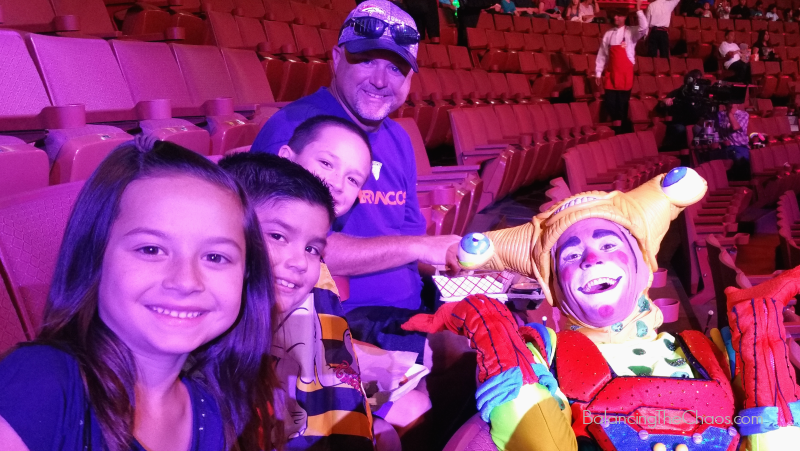 There is another opportunity to get "interactive" with Ringling Bros. – the Ringling Bros Barnum and Bailey mobile app. With the app, you can take themed selfies and share via social media, unlock special features during the show, as well as find out more about the acts, performers and more.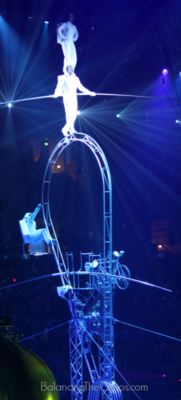 Then we blasted off, out of this world! With an all new show, Ringling Bros. presents a space battle between The Ringmaster, Johnathan Lee Iverson versus the Intergalactic Queen, Tatiana. As they battled for the best circus the audience was mesmerized act after act.
I truly enjoyed when the astronauts emerged to perform the amazing "astronaut spacewalk" during "Out of this World". Suspended on an iron frame, these acrobats balanced on chairs, bicycles and more.
We immersed ourselves in the story of a magical telescope capable of discovering the most spectacular circus stars in the galaxy. We saw the Circus Space Fleet travel on a heroic mission of good versus evil to bring performers back to Earth, traveling to interstellar worlds of sand, water, fire and ice.
This year the show included ice skating. The acrobats left us speechless as they jumped from trampoline through rings and landing on ice skates.
There were trapeze artists flying through the air. While I was off getting us a bite to eat from food services, my husband told me that 3 of them had fell to the net during the performance. Seeing this reminded us all how truly death defying these acts really are.
Out came the adorable animals – dogs, llamas, pigs and more. The mystical lions and tigers always make my day when watching the show.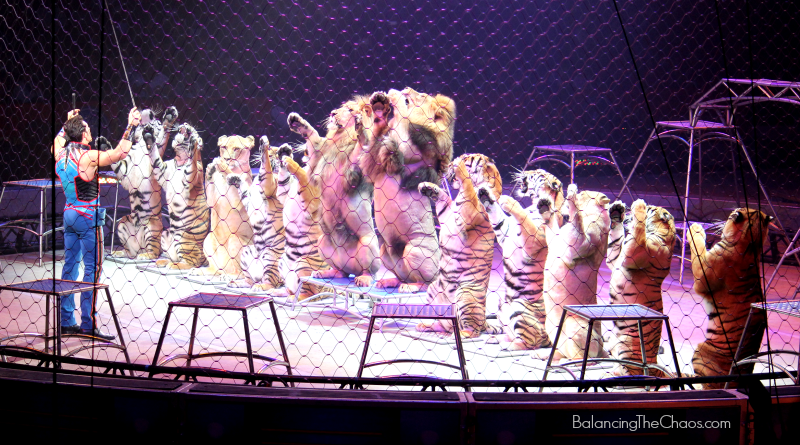 Catch the show while it is still at the Honda Center. Discount tickets are available for select dates only for this year's Ringling Bros. presents Out of this World. Visit RinglingBros.com for more information.