On Saturday, February 6th at 11am, join my family and I at The Gap at South Coast Plaza for a special Mr. Men and Little Miss Event. In celebration of reading, the Gap is partnering up with Milk + Bookies, a charitable organization that celebrates reading and provides books to under-resourced families. The event includes refreshments and activities for children, along with book readings by local bloggers (including me!). You'll also have the opportunity to take part in a book drive benefitting a local Boys & Girls Club.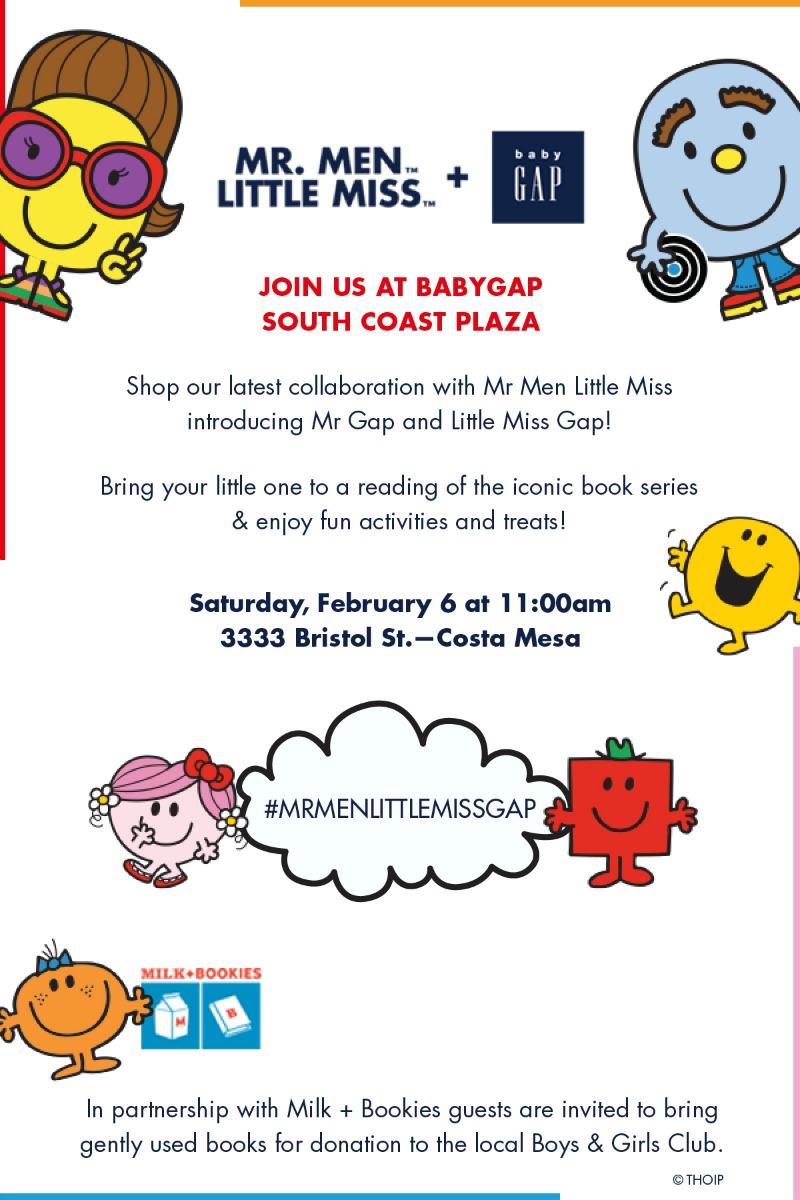 This Spring BabyGap is partnering up with Mr. Men Little Miss to create a limited edition collection featuring the beloved characters from the iconic children's books created by British author Roger Hargreaves. This adorable collection includes onesies, bibs, blankets socks and hats all designed with Mr. Men Little Miss' signature bright colors and bold lines.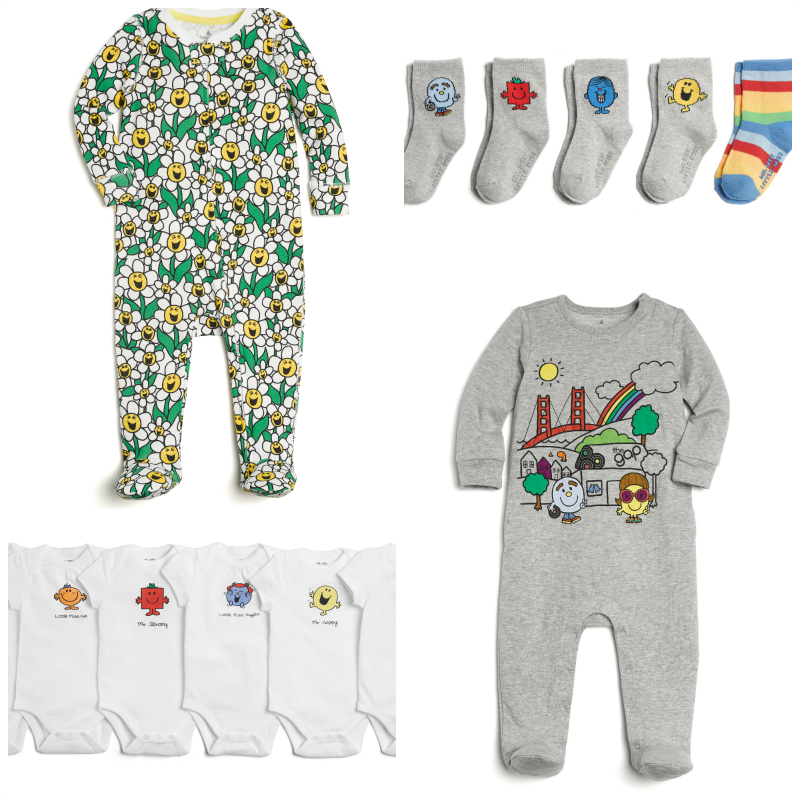 Please come on out and join in on the fun! I'd love to have the opportunity to meet you. We can hang out for a bit and enjoy some refreshments and fun! To find out more about the event and RSVP, visit the event Facebook Page.
About Milk + Bookies
In 2004, Founder and Executive Director, Meredith Alexander, engaged her family and friends with an event centered around giving back and celebrating reading. After hosting Milk + Bookies parties biannually, Meredith brought on a Board of Directors and applied for a 501 (c) 3 tax exempt statues. 11 years and hundreds of Bookies Box events later, the program has engaged over 75,000 children in giving back, resulting in over 280,000 books raised in more than 200 cities nationwide. This kind of nationwide impact was made possible through wildly successful ongoing partnerships with companies such as Gap, TOMS, ABC Studios, Ralphs / Food 4 Less, Splendid, Marc Jacobs, 20th Century Fox, The Land of Nod, and DreamWorks Studios, and with celebrity support from the likes of Jennifer Garner, Lena Dunham, Dave Grohl, Jack Black, and JJ Abrams. In December of 2014, Milk + Bookies expanded to include "Leaders + Readers", a school to school curriculum engaging students in a book drive with a large emphasis on service learning thus linking two communities of children in Los Angeles. Milk + Bookies has donated over 100,000 books in the last 12 months for Title 1 LAUSD schools and organizations.