This May, Pretend City Children's Museum is inviting youngsters to party like rock stars as they "Rock the City!" Give them a stage, and they'll give you a performance of a lifetime. All future rock stars are invited to wear the wildest costumes, play the coolest instruments, and perform at the hottest venue in Orange County: the Pretend City Children's Museum Amphitheater! Through interactive performances, special guest appearances, and special programming, Pretend City explores what it takes to put on a rockin' good show.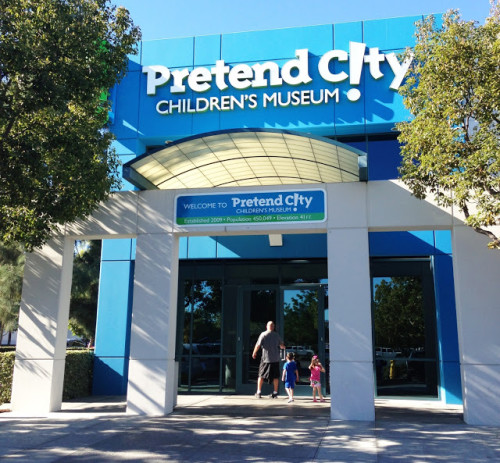 Below is the Schedule of Events for the Month of May:
Imagination Celebration – Imagination Knows No Boundaries
Saturday, May 3: Time: 10:00a.m. – 4:00p.m.
In the words of Albert Einstein, "Logic will get you from A to Z, imagination will get you everywhere." Everything that is real was imagined first. Pretend City Children's Museum invites all children and their grown-ups to imagine and play together as it hosts its Fourth Annual Imagination Celebration event. Imaginations are encouraged to run wild in an environment filled with creative visual and performing arts outlets for children and grown-ups alike. Grown-ups: here is your chance to make your wildest childhood dreams a reality and dress like you did when you were a child (superheroes and princesses welcome!).
Fee: Adults who dress up in costume receive 50% off general admission
*costumes must be appropriate and family-friendly
Musical Petting Zoo
Friday, May 9   Time: 11:00a.m. – 2:00p.m.
Come check out Pretend City's musical petting zoo! Children will have the opportunity to touch, play, and hear a wide range of authentic musical instruments in this exciting, hands-on, sensory experience. After exploring the sounds and mechanics of each instrument, children will put their new musical understanding and creativity to the test as they create their very own musical instrument! Instruments and expertise provided by the California State University, Fullerton chapter of Sigma Alpha Iota, the international women's music fraternity.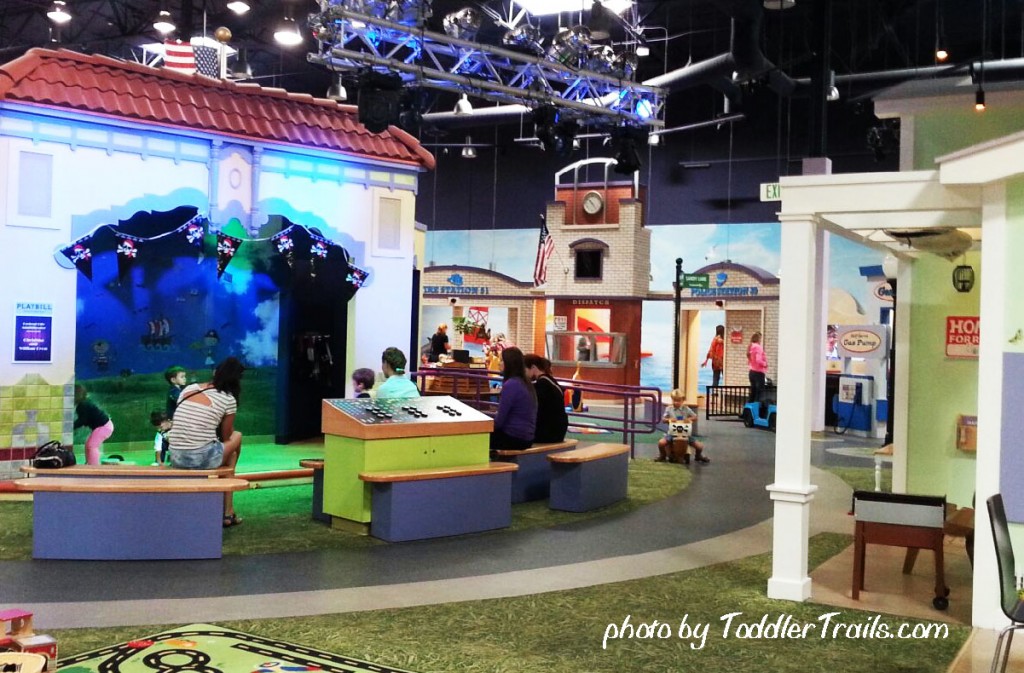 Additional May highlights include:​
Monday, May 5: Cinco de Mayo Fiesta!
Pretend City is dedicated to providing an environment for children to experience new cultures and learn to appreciate diversity. Celebrating Cinco de Mayo is a chance to honor the memory and bravery of the Mexican soldiers who fought for their country. It is also an opportunity to celebrate the culture of Mexico itself.
Art Studio Smart Art Activity: Personal Piñatas – Piñatas have traditionally been a religious symbol, but today they have become a symbol of festivities. Piñatas can be found in all shapes and sizes. Let's see what your piñata will look like!
Sensational Story Time: Cinco De Mouse-O! Que felicidad! It's Cinco de Mayo, and Mouse follows his nose to the festival, where musicians play, dancers stomp, and delicious treats abound. This story time will become interactive as we follow it up with word and piñata play!
Good to Go Game: Jalapeño Hop – Don your sombreros for the jalapeño hop! This will be a hopping good time as we move to authentic Mexican music. Once the music stops, make sure to freeze!
Saturday, May 10: Mother's Day Celebration
Mother's Day is a special occasion to honor mothers everywhere, to shower them with love, care, and warmth. On this Mother's Day eve, Pretend City brings you splendid celebration activities for mommies and children. Spend the day together sharing special moments, bonding, and creating wonderful memories. Activities for the day include:
Art Studio Smart Art Activity: Mommy & Me Puppets – Here's your chance to get creative! Mommies: use this time to have some fun, too. These personalized puppets will be great tool to utilize when working on your child's social and emotional skills through play.
Sensational Story Time: The Night Before Mother's Day – This sweet story is a fun way to celebrate Mother's Day. Join in all of the antics as you create your very own take-home Mommy & Me grab bag full of supplies to make your Mother's Day the best!
Growing Up Great: Mommy & Me Yoga – Mommies, take some time to relax with your child during this Mommy & Me yoga session. Doing yoga together enhances your little one's cognitive development, improves their social skills, and is just plain fun!
Sunday, May 11 – Pretend City Closed in Honor of Mother's Day
Monday, May 12: Baby Steps through Pretend City!
Time: 2:00-3:30p.m.
Specifically for: Infant (0-18 months), grownups. For the comfort of our infant guests, no older siblings please.
Make sure to warm up your vocal chords before you visit this very special event dedicated to babies! We will be introducing new songs that you can sing with your baby at the Pretend City Amphitheater. Singing is a form of play, especially if you sing songs with hand motions. Today we'll help you and your baby learn the patterns and intonation of language. Rhyming songs help babies hear small differences in sounds – a skill they will need when they learn to read. Visit all the exhibits for more activities that will help you play with a purpose.
Monday, May 19: Family Game Night!
Time: 5:30p.m. – 8:00p.m.
Gather the whole family for a lively evening of fun and entertainment by attending Pretend City's Family Game Night! From Twister, Scrabble, Apples to Apples, Head's Up, and more, your family is sure to enjoy an exciting mix of popular classics and new favorites. Enjoy snacks and pizza as you play, bond, and create fun memories with your children. This night full of fun games, drawings and prizes is sure to be a hit with the family and create priceless memories!
Fee: $10 per person for Pretend City Members; $15 per person for non-members. Tickets can be purchased online here. Limited tickets available at the door.
Monday, May 26 – Pretend City Open Full Day in Honor of Memorial Day
About Pretend City Children's Museum:
Pretend City Children's Museum features a small, interconnected city designed to "build better brains" through purposeful play, hands-on learning experiences, role playing, and educational programming. As a non-profit 501(c)(3) organization serving all children, it depends on community-based funding and guest support. Through 17 interactive exhibits and activities guided by a highly trained professional staff, children learn foundational math, reading and science skills, while fostering curiosity, creativity, critical thinking, problem solving, organization, teamwork, self-confidence and socialization. The museum is a unique community resource offering developmental screenings and tools for families, educators and community agencies working to ensure that each child gains the experiences needed to discover their potential and build toward a productive and fulfilling future. Pretend City Children's Museum is located at 29 Hubble, Irvine, CA 92618. For more information, please visit www.pretendcity.org.