Are you a fan of The Phantom of the Opera? Then you'll want to catch Andrew Lloyd Webber's Love Never Dies, the spellbinding sequel. You an catch the show when it comes to Segerstrom Center for the Arts April 24 – May 5, 2018. Described by Chris Boyd in The Australian as "The best thing Lloyd Webber has written in the quarter century since The Phantom of the Opera." In this dazzling new production of Love Never Dies, audiences are taken on a thrilling rollercoaster ride of intrigue, obsession and romance. Audiences will be seduced by the beautiful; sometimes magical and poetic; sometimes joyful; and occasionally melancholic score.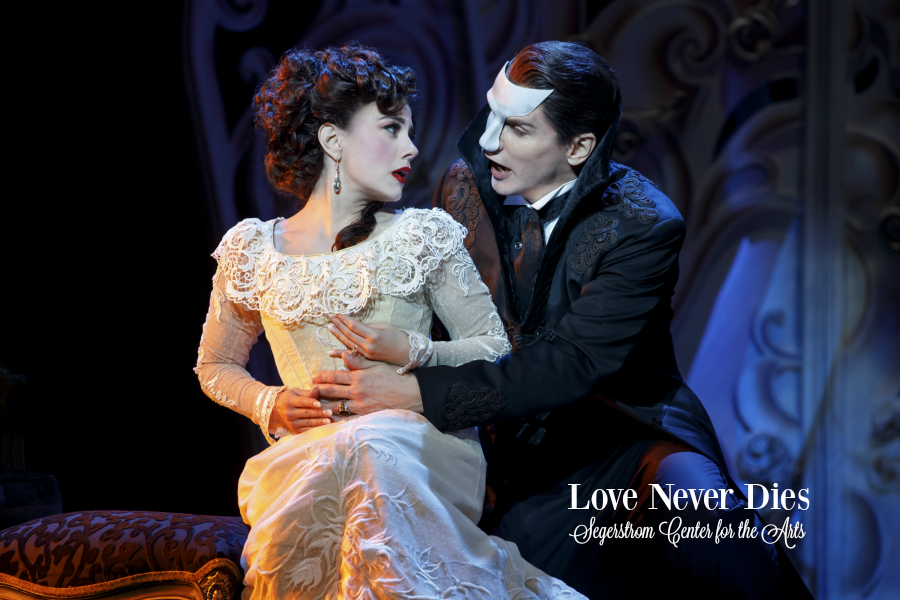 The story is set in 1907. It is 10 years after his disappearance from the Paris Opera House and the Phantom has escaped to a new life in New York where he lives amongst the screaming joy rides and freak shows of Coney Island. In this new, electrically charged world, he has finally found a place for his music to soar, but he has never stopped yearning for his one true love and musical protégée, Christine Daaé.
Now one of the world's finest sopranos, Christine accepts an invitation to travel from Paris to New York to perform at a renowned opera house. Christine's marriage to Raoul is suffering at the hands of his drinking and gambling and they desperately need the financial rewards that America can give them.
In a final bid to win back Christine's love, the Phantom lures her, Raoul, and their young son Gustave, from Manhattan to the glittering and glorious world of Coney Island – not knowing what is in store for them.
Make it a date night, and pick up your tickets now to see Love Never Dies at Segerstrom Center for the arts. Tickets are available starting at $29, with dates as follows: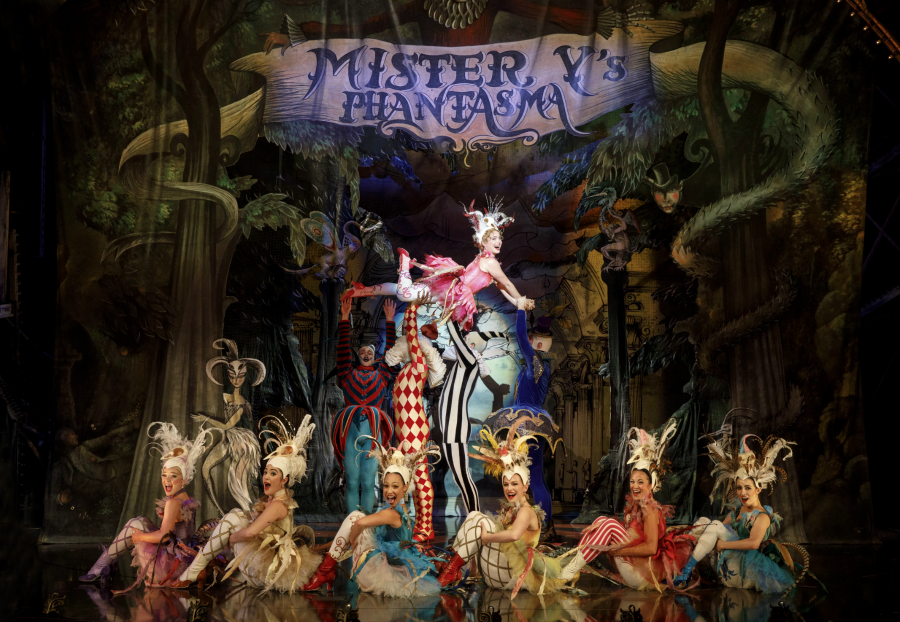 600 Town Center Drive, Costa Mesa, CA www.scfta.org
April 24 – May 5, 2018
Tuesday – Friday at 7:30 p.m.
Saturday at 2 and 7:30 p.m.
Sunday at 1 and 6:30 p.m.
(No performances on Sunday, May 6)
Additional performances: Monday, April 30 at 7:30 p.m. Thursday, May 3 at 1 p.m.
The 2 p.m. performance on Saturday, May 5, 2018 will include audio description, open captioning and sign-language interpretation.
Tickets – Start at $29 In person – The Box Office 600 Town Center Drive Costa Mesa, CA 92626 Open 10 a.m. – 6 p.m. daily Online – SCFTA.org Phone – (714) 556-2787 Open 10 a.m. – 6 p.m. daily Group Sales – (714) 755-0236
About Segerstrom Center for the Arts:
Segerstrom Center for the Arts is an acclaimed arts institution as well as a beautiful multi-disciplinary cultural campus. It is committed to supporting artistic excellence, offering unsurpassed experiences and to engaging the entire community in new and exciting ways through the unique power of live performance and a diverse array of inspiring arts-based education and community engagement programs. Previously called the Orange County Performing Arts Center, Segerstrom Center is Orange County's largest non-profit arts organization. In addition to its six performance venues, Segerstrom Center is also home to the American Ballet Theatre William J. Gillespie School. The Center presents a broad range of programming for audiences of all ages, including international ballet and dance, national tours of top Broadway shows, jazz and cabaret, contemporary artists, classical music performed by renowned chamber orchestras and ensembles, family-friendly programming, free performances open to the public from outdoor movie screenings to dancing on the plaza and many other special events.