Cavalia Odysseo: A Spectacular Equestrian Show Comes to Orange County, California November 16 through January 8, 2017 and tickets are now available! This spectacular equestrian show will simply amaze audiences. Known as the world's largest touring production, Odysseo combines the art, acrobatics, and horses into an amazing theatrical performance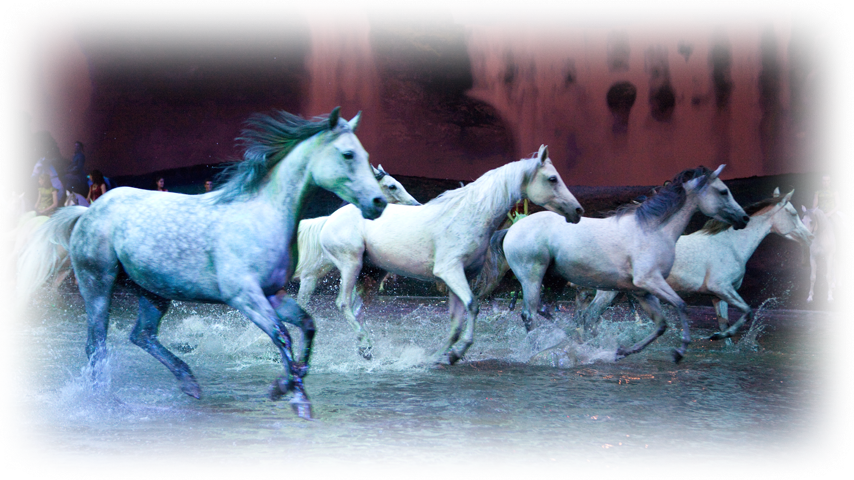 Creatred by Normand Latourelle, one of the co-founders of Cirque du Soleil , Cavalia's Odysseo is a show unlike any other featuring 65 horses and 48 riders, acrobats, aerialists, dancers and musicians in a soulful and touching journey around the globe, celebrating the bond between the two species.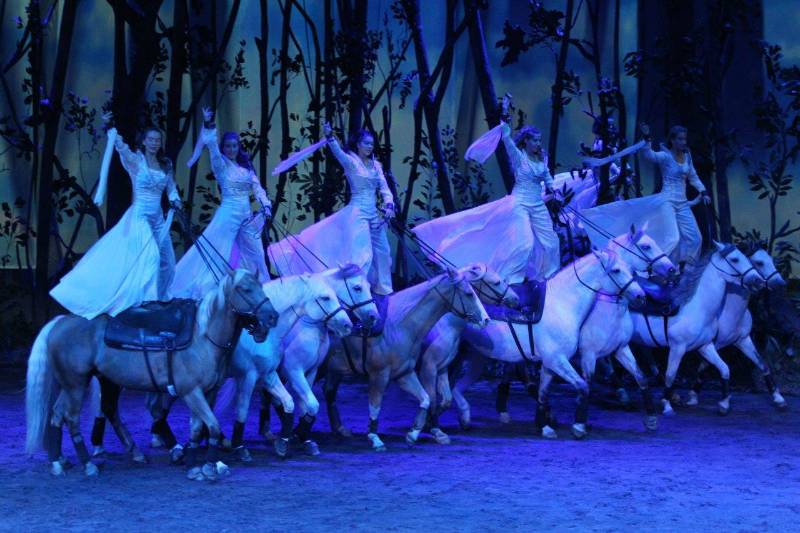 The horses are the heart and soul of every Odysseo performances. These magnificent animals are mesmerizing as they work gracefully with their human co-stars. With mindboggling theatrical effects and state-of-the-art video screen, a three-story mountain and a man made lake with 40,000 gallons of recycled water that magically appears – this show will mystify audiences.Odysseo's technological and scenographical effects create places no one has ever seen before; places where one can feel the deep connection between horse and man.

Orange County, CA
November 16 through, 2016 through January 8, 2017
Under the White Big Top, at the junction of the I-405 & the SR-133 in Irvine
Tickets start at $29.50
Specialty Tickets:
RENDEZ-VOUS VIP: PREMIUM
All of the following benefits, with Guaranteed Front-Row Seats.
RENDEZ-VOUS VIP:
Access to the private RENDEZ-VOUS VIP Lounge 90 minutes before the show, during the intermission and after the show
Center-row seats
VIP Pass
Buffet with a wide variety of complimentary foods served before the show
Wine, bubbly and beer at will
Dessert Buffet, coffee and tea served during intermission
Exclusive stables tour after the show
Odysseo souvenir
ABOUT CAVALIA INC. – Cavalia Inc. is an entertainment company that specializes in the creation, production and touring of innovative shows. Founded by Normand Latourelle, the company reimagines the equestrian and theatrical arts. With its headquarters in Montreal, Cavalia Inc. is an integral part of Canada's cultural heritage, and the largest Canadian-owned cultural enterprise. Its expertise in high technology, multimedia and special effects creates magical, unique, never-before-seen experiences. Its first show, Cavalia, has been seen by more than 4 million people across North America, Europe, Australia, the Middle East and Asia since its 2003 debut. Odysseo, the company's second show, has toured to rave reviews and public acclaim since its 2011 premiere. Follow Cavalia's latest developments at www.twitter.com/cavalia or www.facebook.com/cavalia. #OdysseoOC
Photos courtesy of Cavalia Odysseo