Recently a new Johnny Rockets opened up at the Westfield Main Place Mall in Santa Ana. Last we we were invited to the celebration and grand opening party, marking the brand's 49th location in California and the 7th in Orange County.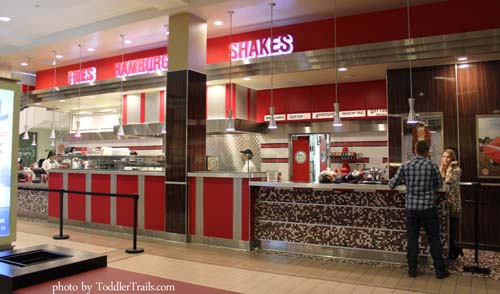 No two Johnny Rockets are alike, some locations offering full and limited alcholol, variations of full and self service options on ordering and other special amenities like arcades or sports bars. This location had a comfortable contemporary diner with indoor seating for 35 as well as an outdoor patio area that can accommodate 24. I especially liked the indoor counter with barstool seats that overlooked the patio area.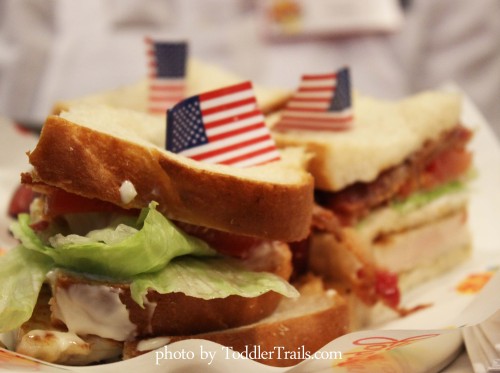 With over 300 restaurants in over 20 countries around the world, the new 1,195 square foot Johnny Rockets offers shoppers and visitors a menu of traditional all-American favorites and include made-to-order hamburgers, hand-spun shakes, classic sandwiches and French fries.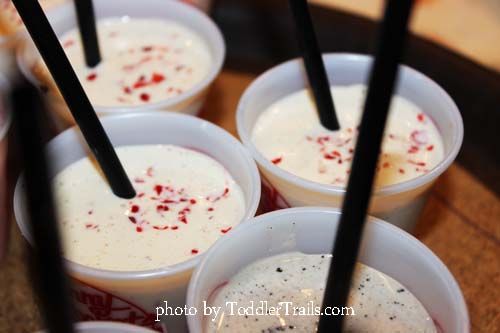 At the grand opening, we got a little taste of the entertainment offered at Johnny Rockets Locations:
At the Grand Opening, we were treated to the beautiful artistry of Cynthia Kostylo, who enjoys painting with chalk and ketchup.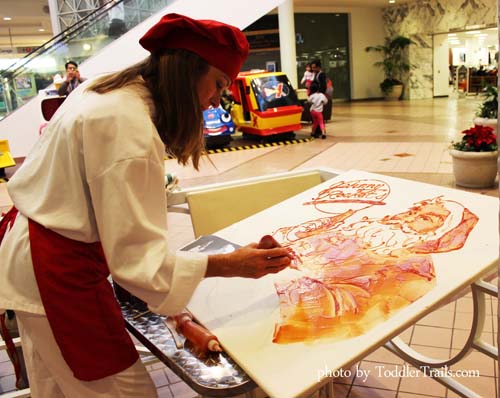 We were so enthralled with her work and amazed with the beautiful result: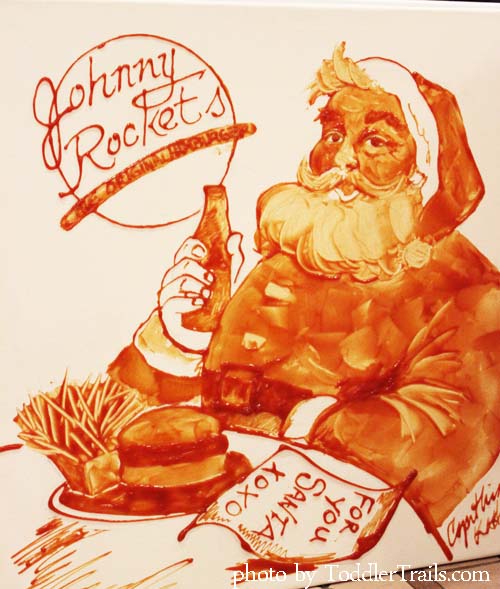 If you are in the Santa Ana area and are interested in ordering take out, the Franchise owner, Mike Hashim made sure that there were several 15 minute parking spaces in the mall parking lot for a quick and easy access in and out of the location.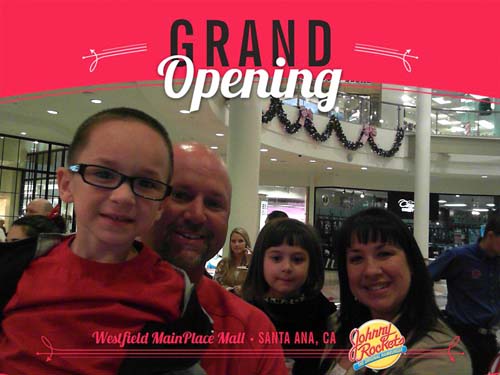 Thanks to Johnny Rockets for inviting us to attend the Grand Opening and enjoy the celebration while sampling some of the classic menu items.
Disclaimer: We were invited to the Grand Opening and received a swag bag as a thank you for attending.  All opinions shared are my own.