My darling dancing daughter has become quite particular when it comes to fashion. She used to be obsessed with dresses, but now, only wears clothing that moves with her dancer's body. In particular, she will only wear active wear. We were recently introduced to Jill Yoga, fashionable trendy active wear for girls aged 2 to 14 for any activity.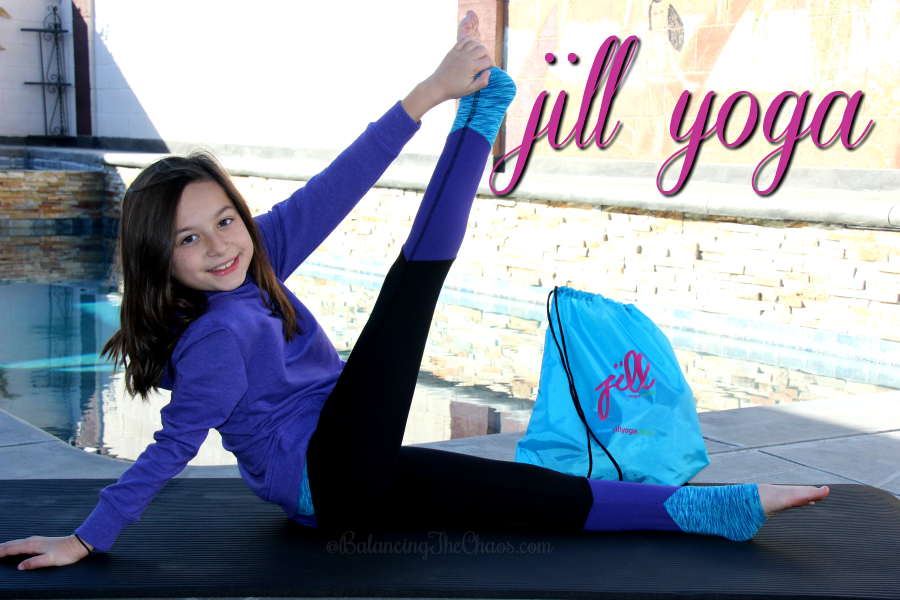 Jill Yoga active wear is made from the highest quality of active wear textiles that conform and stretch with every movement all still at an accessible price! They are fashionable pieces, with beautiful bold colors and trendy styling and are perfect for girls, like my daughter, to wear everyday and everywhere.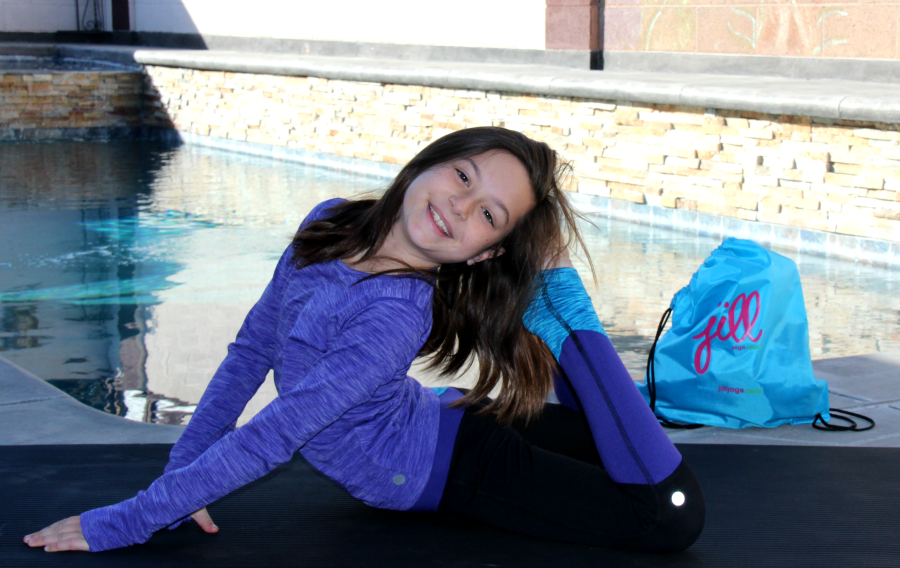 Jill Yoga's mission is to promote confidence and healthy active living- Be Active, Be Bold, Be You. We want young girls, no matter what their own unique shape, to feel comfortable and confident in themselves with Jill Yoga.
My daughter had the opportunity to sample one of Jill Yoga's outfits – a pull over cotton stretch hoody, a seamless warm up t-shirt and  leggings. The hoody is a crew neckline with an extra large hood, drop shoulder with long sleeves. The long sleeve t-shirt has thumb hole details and a ribbed body. The leggings, made of poly, nylon, spandex has a cut and sewn waist and leg panel color blocking. All of which are super stretchy and comfortable.
Ready to pick up these styles for your active daughter? Visit JillYoga.com