Celebrate love now through February 18th at Brio Tuscan Gille. Enjoy enticing cocktails, delicious starters and entrées, plus a decadent dessert, it's the perfect way to treat you special someone. BRIO Tuscan Grille locations at Victoria Gardens in Rancho Cucamonga, and Irvine Spectrum Center in Irvine, will offer this special Valentine's Day menu during lunch and dinner, Friday, Feb. 9–Sunday, Feb. 18.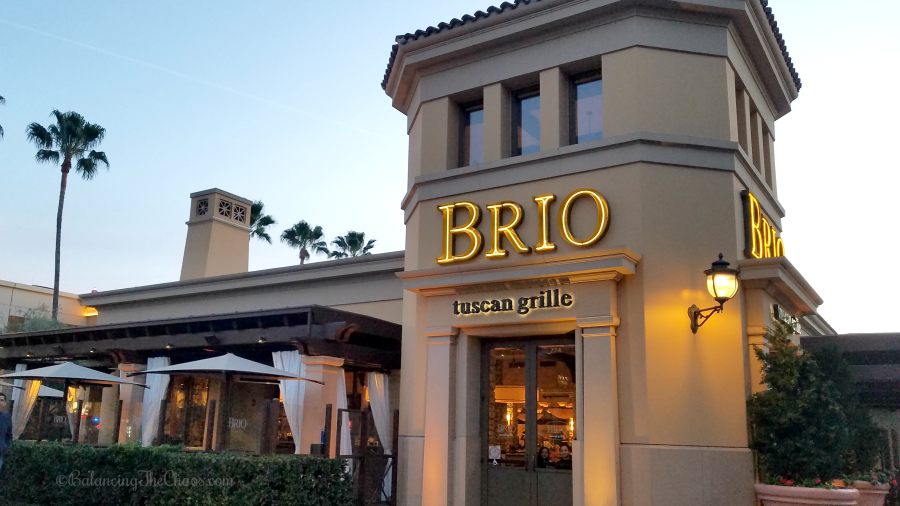 Each month, Brio Tuscan Grille features a seasonal menu. In late January we had the opportunity to experience their risotto and specialty cocktails. We started off the evening sampling one of their specialty cocktails of the season, the Maple Bourbon Smash. This cocktail was rich and smooth with Maker's Mark, Monin Maple, lemon juice, rosemary simple syrup, a dash of bitters and an orange garnish.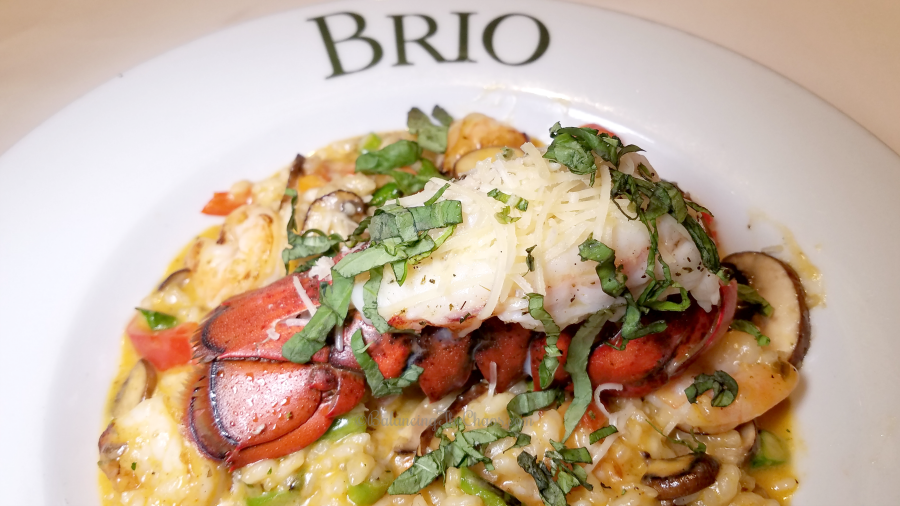 January was Risotto month. Brio featured thee different risotto dishes, including a Sweet Potato & Chicken Risotto, Salmon Risotto, Sea Scallop Risotto and my favorite, the Shrimp Risotto & Broiled Lobster Tail (pictures above).
Any dish we have sampled at Brio Tuscan Grille have honestly been delicious. I'd certainly recommend making reservations to treat your special loved one. Check out their delicious Valentine's menu below.
 Valentine's Menu
Cocktails & Bubbly
Sweetheart Martini: Raspberry Vodka, sour apple, sweet and sour ($8)
Prosecco Brut, Maschio — Treviso, Italy ($11 split)
Brut Domaine Chandon — Napa Valley, California ($43 per bottle)
Starters
Antipasti Bruschetta — Pepperoni, tomatoes, Mozzarella, pepperoncinis, Kalamata olives, basil, Parmesan, red wine vinaigrette ($12.50)
Soup of the Day
Entrées
Lobster & Shrimp Scampi — Oven baked shrimp, lemon, white wine, tomatoes, asparagus, angel hair pasta ($24.95)
Bistecca BRIO — Thinly pounded beef tenderloin, Romano tomatoes, chimichurri, creamy horseradish, arugula ($24.95). Add Broiled Lobster Tail for $9.95.
Dessert
Molten Chocolate Cake — Mascarpone cream, white chocolate raspberry gelato ($7.95)
Celebrate Valentine's Day this year with someone you love over an indulgent and romantic meal," says BRIO Culinary Director & Chef Alison Peters. "We created this exclusive menu to ensure our guests have an unforgettable evening with that special someone, while enjoying tempting cocktails, delicious entrées and a decadent dessert."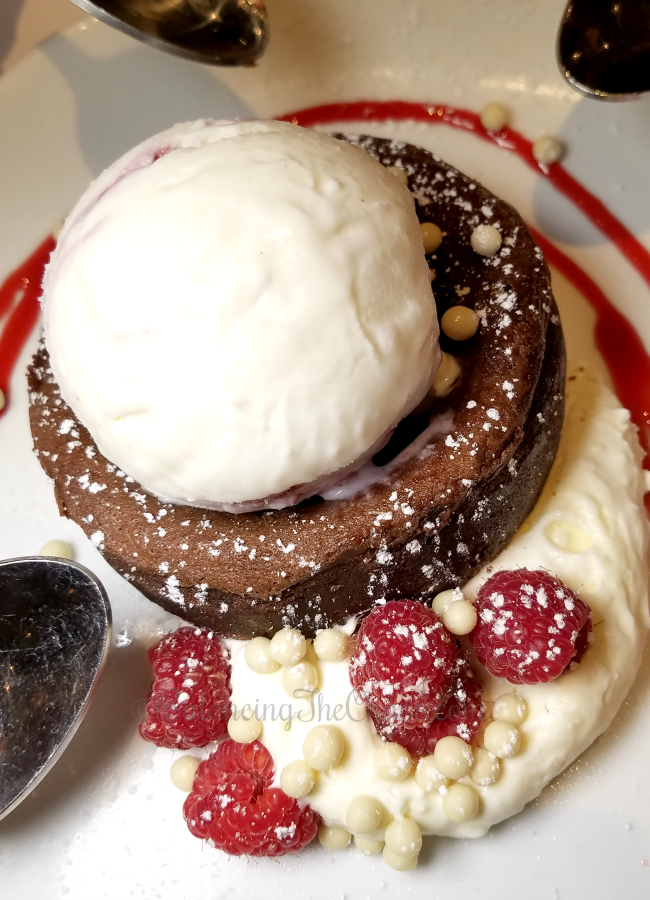 Brio Tuscan Grille is conveniently located in the Irvine Spectrum at 774 Spectrum Center Drive Irvine, CA 92618. Plan a special night out with strolling through the shopping center and relaxing with a fabulous dinner – you'll be glad you did!
Reservations at BRIO can be made online by visiting their website: BRIO . Connect via Social Media: Facebook, Twitter, or Instagram.