It's BUTTERFLY SEASON!!! Kidspace Museum celebrates the life cycle of the Painted Lady Butterfly during its 18th Annual Butterfly Season and Caterpillar Adoption Days, March 22 to May 4.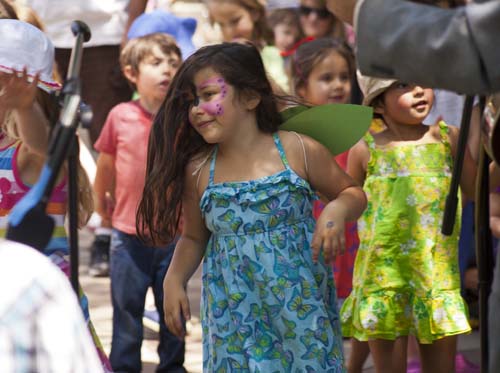 An annual tradition, the Museum offers Kidspace guests the opportunity to adopt and care for a Painted Lady Caterpillar as it develops into a beautiful butterfly.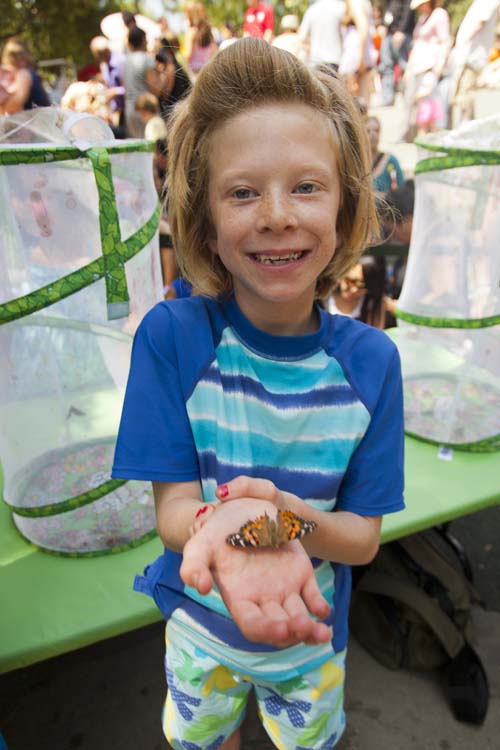 Interested in investigating the life cycle of the Painted Lady Caterpillar?  During the next six weeks, March 22 to May 4, you can purchase an adoption kit for $4 in Kidspace's Busy Bee Learning Store.  Included in the kit:
A Painted Lady Caterpillar
Food
A care guide
An adoption certificate, giving guests the opportunity to name their caterpillar and create a sketch of each stage of its development. Adoptions take place in Kidspace's Busy Bee Learning Store, while supplies last.
At the end of Butterly Season, Saturday May 3rd and Sunday, May 4th guests are invited to participate in the realease of over 500 butterflies. The festivities begin at 10:00am  where you can create and decorate your very own butterfly wings, create antennae and learn about the anatomy of a butterfly.  The butterfly art and science activities will be available before and after the release which is scheduled at 2:00pm.
Live entertainment will also be featured!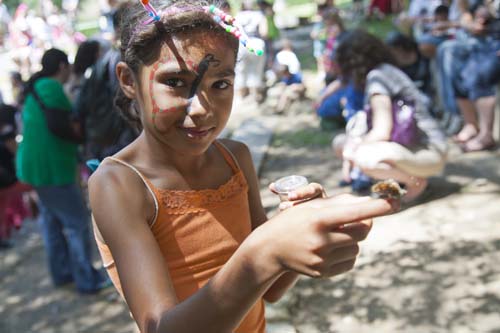 Kidspace Children's Museum
480 North Arroyo Blvd
Pasadena, CA 91103
Telephone: (626) 449-9144 
For more information, check the Kidspace website, www.kidspacemuseum.org, to ensure caterpillars are in stock before coming to the Museum. Adoptions will continue through the Grand Butterfly Release on Sunday, May 4, 2014. 
About Kidspace:
In 1979 Kidspace Children's Museum was established as a hands-on, participatory children's museum, dedicated to enriching the lives of children. 35 years later, Kidspace has grown to be an industry leader in the field of informal, free-choice education and continues to seek out new ways to bring children and families together to learn and play.
Located on nearly three and a half acres in Pasadena, California, Kidspace Children's Museum has more than 40 hands-on exhibits, in addition to its outdoor spaces, programs, and activities that are designed to encourage a child's growth and development through exploration of the environment, investigation in science, and artistic expression. Kidspace is located at 480 N. Arroyo Blvd., in Brookside Park, Pasadena, California, adjacent to the Rose Bowl Stadium. Free parking is available in Rose Bowl Parking Lot I. Kidspace is open Tuesday through Friday from 9:30 a.m. to 5:00 p.m., Saturday and Sunday from 10:00 a.m. to 5:00 p.m. (Kidspace is open seven days a week between Memorial and Labor Days). Admission for all adults and children one year and older is $10.00. Children under one year and members are free.
Kidspace Children's Museum is a non-profit 501(c)(3) organization that exists to enrich the lives of children. For more information about exhibits, events, and other activities, please visit: www.kidspacemuseum.org or on Facebook at: www.facebook.com/kidspacechildrensmuseum.