A couple of weeks ago, I had the opportunity to introduce my daughter to a true treat: her first ballet – Mikhailovsky Ballet: The Flames of Paris St. Petersberg, Russia when they toured through Southern California at Segerstrom Center.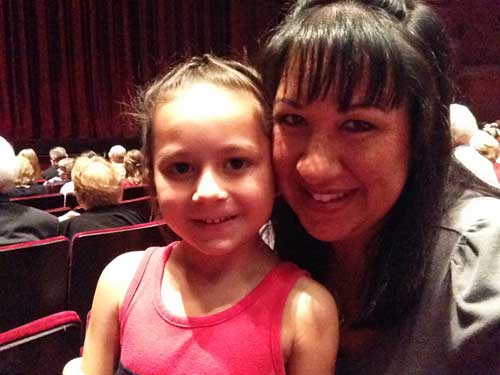 As a dance mom, I've really enjoyed watching my little budding ballerina learn her technique and improve week to week. Giving her the opportunity to experience the magic of dance and ballet in the theater as a true fan of the art was just amazing. 
During her first ballet, I watched my beautiful girl's face as she watch each act. I loved when she would whisper something to me, like "Oh Mom, that girl is on toe point, that's hard". During the performance, she wanted to tell me the steps, names of the moves, everything she knew. And now she's hooked! She's looking forward to seeing more productions at Segerstrom Hall.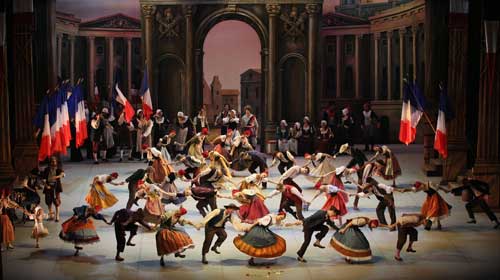 I was truly excited to see other young ladies, as well as gentlemen in attendance. Segerstrom Center offers such an amazing opportunity for us as parents to share the gift of art with our children.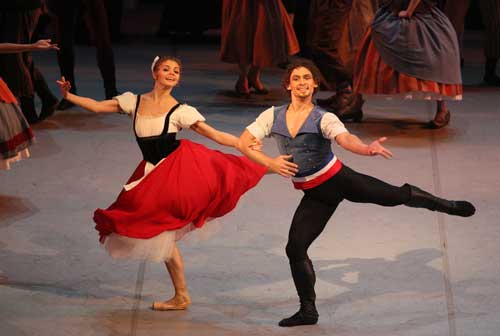 The Mikhailovsky Ballet from St. Petersburg, officially kicked off Segerstrom Center's 2014 – 2015 International Dance Series.
The Center's International Dance Series is made possible by: Audrey Steele Burnand Endowed Fund for International Dance and The Segerstrom Foundation Endowment for Great Performances with special underwriting support from Mary and Richard Cramer. Classical KUSC and COAST magazine are Media Partner of the International Dance Series. Segerstrom Center for the Arts applauds Kia, the Official Automotive Partner of the Center. United Airlines is the Official Airline of the Center.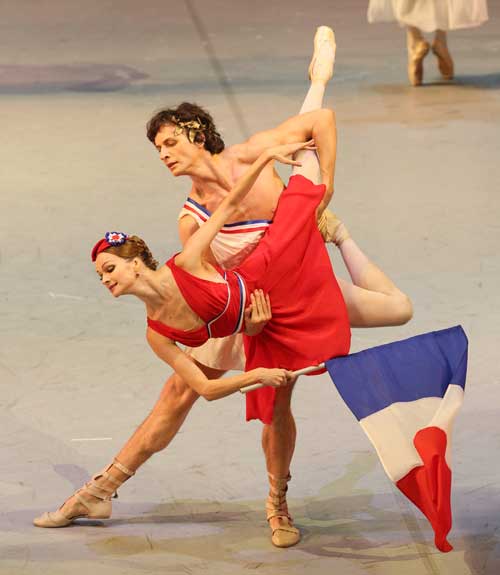 For the month of December, Segerstrom Center will proudly host the following shows:
Dec 10th – Dr. Seuss' How The Grinch Stole Christmas The Musical
Dec 11th – Beethoven and Rachmaninoff
Dec 13th – The Nutcracker For Kids
Dec 14th – Handel's Glorious Messiah
Dec 15th – Celtic Woman: Home For Christmas – The Symphony Tour
Dec 18th – Christmas With Sandi Patty
Dec 21st – Tis The Season
Dec 23rd – Fiesta Navidad
Dec 30th – Kinky Boots
Tickets to these upcoming performances are still available. Contact the Center's Box Office for more information. And just a reminder, they make great gifts for that special someone!!!
Segerstrom Center
600 Town Center Drive
Costa Mesa, CA 92626
Open 10 a.m. – 6 p.m. daily
 Special thanks to my friends at Segerstrom Center for another fabulous evening with my budding ballerina.