There are so many amazing Halloween events out this year, that I just can't cover them all. Therefore I sent a contributor: Peter Hernandez and friends off to Haunted Hollywood Sports to get the scoop on this crazy fun night of adult Halloween fun.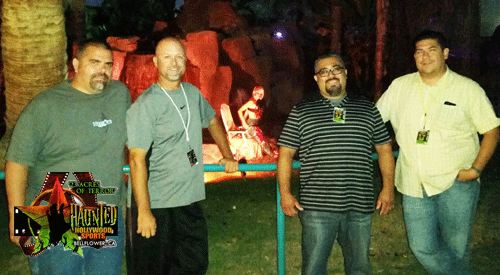 Killing zombies has always been a fantasy of mine, even if I can only do it in my mind or vicariously through characters on certain television shows. While I do find myself living out these little scenarios more so around Halloween, I have never really been able to scratch my proverbial zombie killing itch…until now. On September 26th, I was able to attend the preview night for this year's Haunted Hollywood Sports event in Bellflower, CA.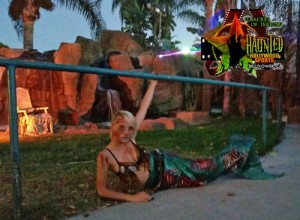 I was told that it was a chance for me to live out my deepest, darkest fantasy: Zombie Killer. Going into the event, I was not sure what to expect, as I had only ever attended Halloween events that were put on by major theme parks or historical landmarks. If I were to use these as guides then I would be doing a lot of standing and watching, not a whole lot of interacting with the scenery, aside from running away from the occasional monster. With tempered expectations, I arrived at the sports complex and was greeted by what looked to be a quarantine zone. Men dressed as soldiers were walking around with air-soft rifles and there was a zombie mermaid that was sitting by the entrance to the main attraction area of the park.  My first thought was: "this might be a combination of different types of horror genres, which was not necessarily a bad thing unless you're a horror genre purist, which I am not. So, with somewhat raised levels of anticipation, I boarded the Humvee, which had a zombie driver and body parts strewn all over the bed, was decontaminated with a spray, and was then whisked away to the "safe zone".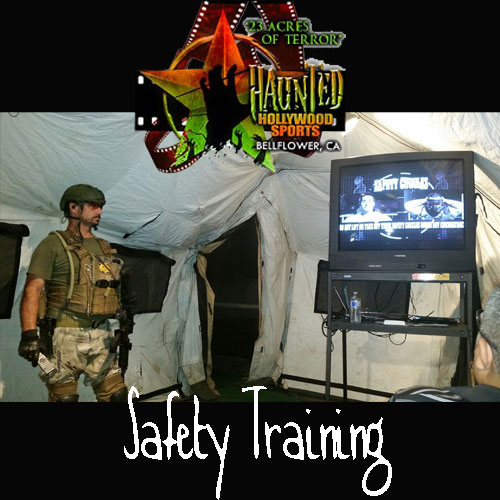 After a brief meet and greet with the promoter and other key people, we were then introduced to my victims for the night: the zombie hoard. With Iron Man playing in the background, a mass of undead walked through the aforementioned "safe zone" and we were in for a fight of our lives from then on. I must say, the dedication ot the characters was impressive by those that were supposedly undead. I could tell that the "zombies" generally liked what they were doing, and this really came across to those of us who were there for the event. Later I found out that some of the zombies are volunteers who work at Hollywood Haunted Sports for free and just for the event. For the rest of the night I was on guard as the zombies liked to catch you off guard and put a little scare into you ask you walked by.
The Kill House what what I was there for, and as soon as my group was called, I had to immediately put myself into the right frame of mind for some zombie carnage. After a brief video and introduction to the weapons and face gear that we would be using, I was made point man for our mission: to make it out of the infected zone and to safety. This meant making our way through the urban jungle of cars, pallets and buildings which needed to be cleared of the undead. As we made our way through the area, we were greeted by a variety of zombies and put in some interesting scenarios (one of our squad leaders – they're basically guides that lead us through the maze) was overcome by a few hungry zombies and were were left to fend for ourselves. All in all, the Kill House was the main attraction that I was there for and was not disappointed. It was immense fun and it was exactly what I was looking for in a Halloween attraction: a maze that allowed me to interact and overcome the danger and fear of being scared rather than running away from it as I would have at certain other attractions.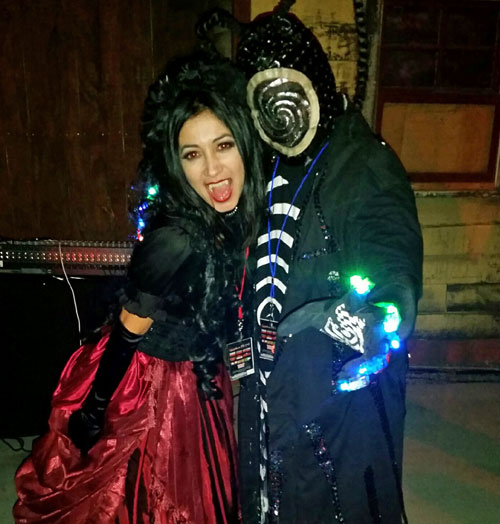 To end the night, were were sent through Venom, the maze that is a little bit more than it appears to be. The attention to detail at certain points was quite remarkable. It was a fun and scary experience and I do encourage that walk through Venom be sure to take your time and really take in the scenery. I won't spoil the maze for you, but lets just say that there are some psychological aspects to the maze that can really mess with your mind, which only adds to the experience. While the maze may fall short of other mazes that are out there for Halloween, the entire experience as a whole is excellent.
For the media event, we were invited to participate in one kill zone and one maze, however Haunted Hollywood Sports does offer 2 Kill Houses, 1 Shoot House and 4 mazes.
For more information about Haunted Hollywood Sports and how to get tickets, visit their website: Haunted Hollywood Sports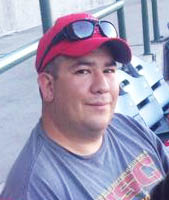 Contributor: Peter Hernandez
Peter is a married father of 4, middle school teacher in North Orange County. When he's not in the classroom, he's either coaching little league, soccer or spending time with family and friends.