We were recently invited to sample a Lil Kicker's Soccer Class at the Next Level Sports Complex in Garden Grove.   We love getting the kids involved in sports activities, so naturally we were on board.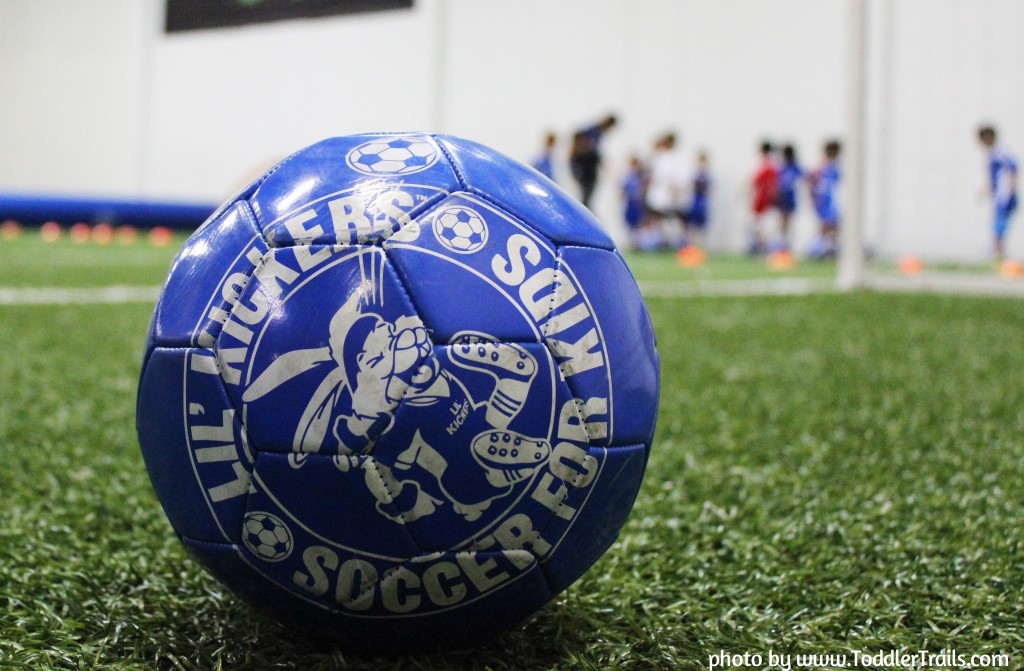 Next Level Sports Complex
12821 Knott Street
Garden Grove
(714) 230-0706
We arrived at Next Level Sports Complex and were greeted by staff members who direct us to the soccer area (actually, VERY easy to find).  The Lil Kickers staff introduced us to the coaches, who were super friendly and welcoming to all new and current students.
To enroll your child at Next Level Sports Complex's Lil Kickers class you must sign up for an Annual Membership ($30 per person/$50 per family).  Classes are approximately $15 per session (subject to change).  Your child will receive a FREE uniform jersy with first time membership or renewal.
IF YOU MENTION "TODDLER TRAILS" they are offering you a special!!! 3 FREE CLASSES!!! *
* Discount For new members only
Classes are based on age group and development and run for 50 minutes every week:
Bunnies: 18-24 months (parent/child class)
Toddlers and parents work together to explore basic soccer and fundamental skills through sensory tools like parachute activities, bubbles, cone towers and goal scoring.  50 minute class
Thumpers: 2-3 years (parent/child class)
Both parent and kids are led by coaches in organized play and games to develop listening skills, balance, ball skills and foot-eye coordination.  50 minute class
Cottontails: 2.5-3.5 years (adult interactive)
These students are ready for more of a challenge that includes parents on the field.  They will work on fundamental skills like balance, coordination and ball skills while building independence.  50 minute class
Hoppers: 3-4 years (beginners)
This fast paced class gives little ones exposure to soccer.  They focus on foot-eye coordination, dribbling, scoring and balance while working on teamwork and cooperation.  50 minute class
Jackrabbits: 3-4 years (intermediates)
This class is designed for kids that have had other soccer experience and focus on complex ball skills like trapping and passing.  This class will give them the experience necessary to move into the Micro Class.  50 minute class
Big Feet: 5-6 years (beginners)
If your youngster has never played soccer before, this class will develop basic skills like dribbling, passing, trapping and scoring while they learn sportsmanship and team play.  50 minute class
Micro Classes: 4/5  6/7  8/9 years
Micro Classes are non-competitive developmental classes for kids that will enhance individual and team skills with an emphasis on safety and fun.  Great for children who have had prior soccer experience.  50 minute class with 30 minutes of instruction and 20 minute scrimmage
Micro Advanced: 5/6  7/8 years
The Micro Advanced classes will introduct youngsters to to more complex soccer tactics and skills.  The curriculum is designed by licensed coaches and child development professionals.  50 minute class, 15-20 minutes instruction and 20-25 minutes scrimmage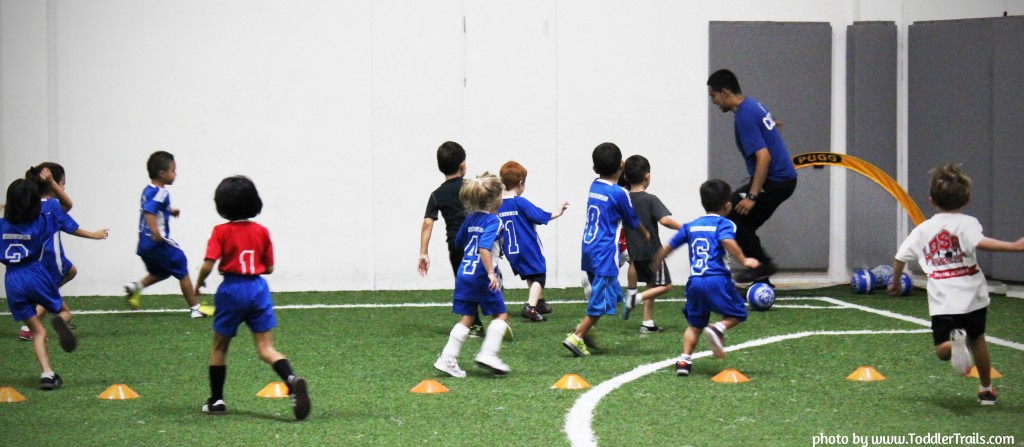 If you are interested in enrolling your child/children in the Lil Kickers Classes and would like more information, visit Next Level Sports Complex via their website.
Disclosure: We were invited to a sample Lil Kickers Class to try it out and share our honest opinion with Toddler Trails readers. This in no way influenced my opinions.