Disclaimer: Toddler Trails is a "Feld Family Activator" and act as an ambassador of Feld Entertainment and receive complimentary tickets to Feld shows. Opinions shared are all my own.
If your family loves Disney Junior, then you're not going to want to miss Disney Junior Live!  We are so excited that Princess Sophia and Jake from Jake and The Neverland Pirates will be touring through LA and Orange County in a LIVE stage show late September 2013.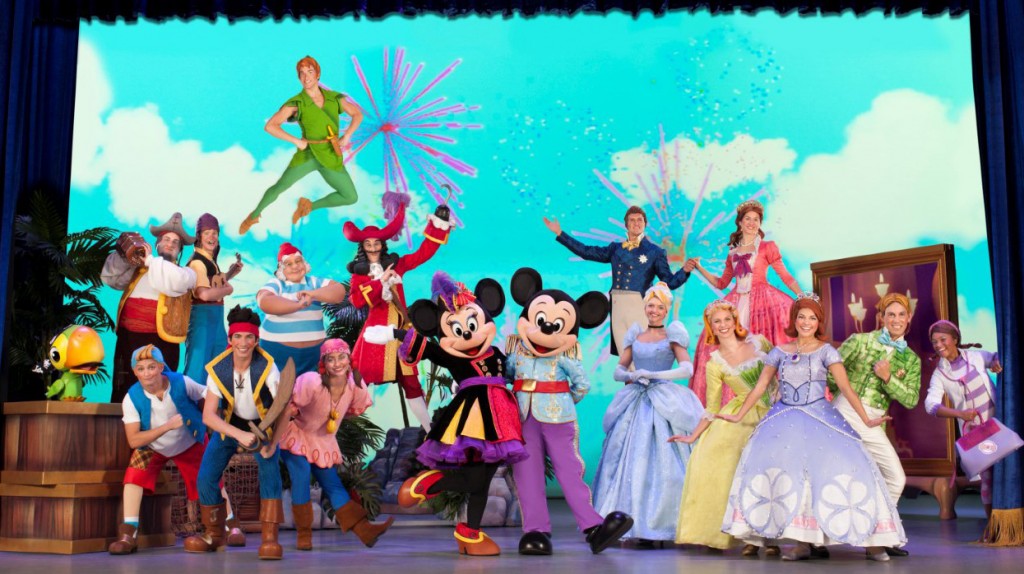 For the first time, preschoolers will get to see their favorite characters in real life!  Tickets are now on sale in the following Southern California cities:
LONG BEACH
Terrace Theatre
300 E. Ocean Boulevard, Long Beach, CA 90802
September 21st, 2013 (1:00pm, 4:00pm; 7:00pm)
September 22nd, 2013 (1:00pm)
Ticket Prices: $25.00 / $30.00 / $45.00/ $70.00
To order tickets by phone: 800-745-3000
Online:
www.ticketmaster.com
HOLLYWOOD
Dolby Theatre
6801 Hollywood Boulevard, Hollywood, CA
September 27th, 2013 (6:30pm),
September 28th, 2013 (10:30am, 1:30pm, 4:30pm)
September 29th, 2013 (1:30pm, 4:30pm)
Ticket Prices: $25.00 / $30.00 / $45.00/ $70.00
To order tickets by phone: 800-745-3000
Online:
www.ticketmaster.com
About the show:
In this original storyline, Mickey and Minnie lead the audience on an exciting adventure that will have families rooting for their favorite pirate Jake and Disney's first little girl princess Sofia. Disney Junior Live On Tour! Pirate and Princess Adventure begins with a special interactive pre-show featuring the loveable 6-year-old doctor to toys and stuffed animals, Doc McStuffins. Children and their parents will sing "The Check-Up Song" along with Doc as she provides tender love and care.
Then, audiences will then embark on a journey to the magical world of Enchancia, where Sofia, her step-siblings Amber and James, and the entire kingdom are preparing for the annual friendship festival. Sofia has the honor of delivering the perfect gift to her royal subjects at the celebration, and the one-and-only Cinderella visits the castle to help Sofia in her mission to find just the right present.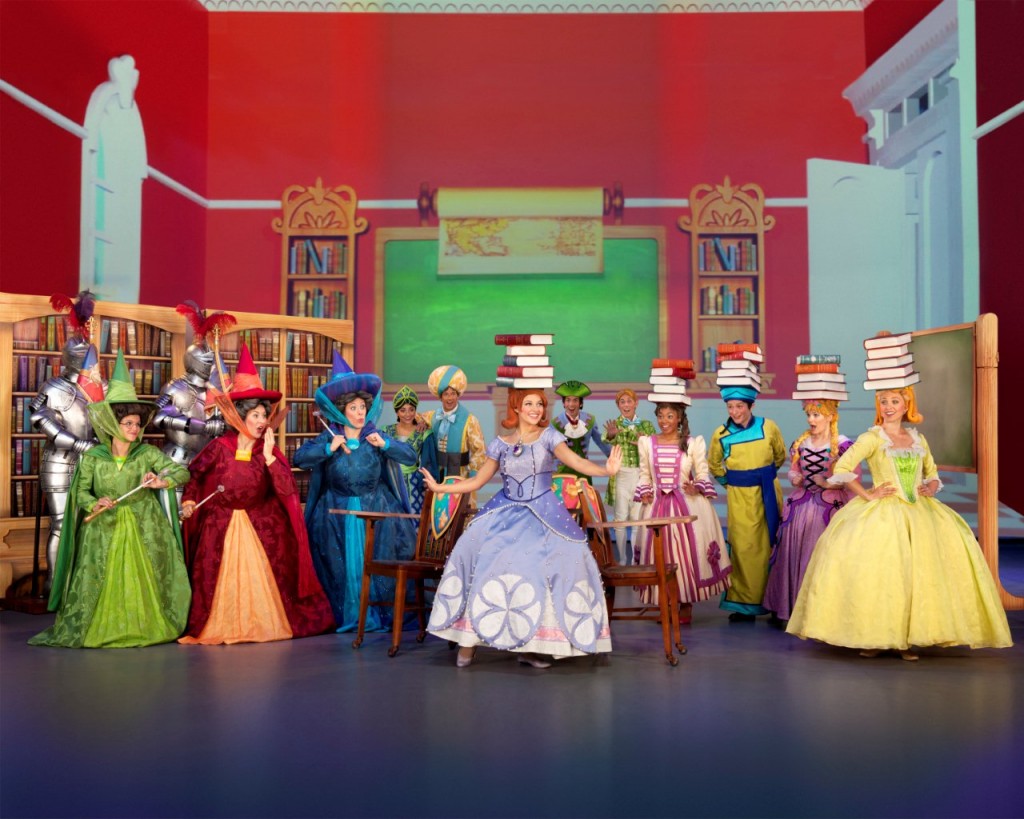 The excitement continues when families cast away to Neverland where Jake and his Yo Ho pirate friends Izzy and Cubby are in a race against time to locate a mysterious treasure-filled volcano. Danger, thrills and adventure lurk around every turn when our swashbuckling friends battle Captain Hook for the ultimate prize. Peter Pan makes a special appearance, aiding the team in their heroic quest, and with the help of Tinker Bell's pixie dust, Jake and his crew fly above the stage in their journey.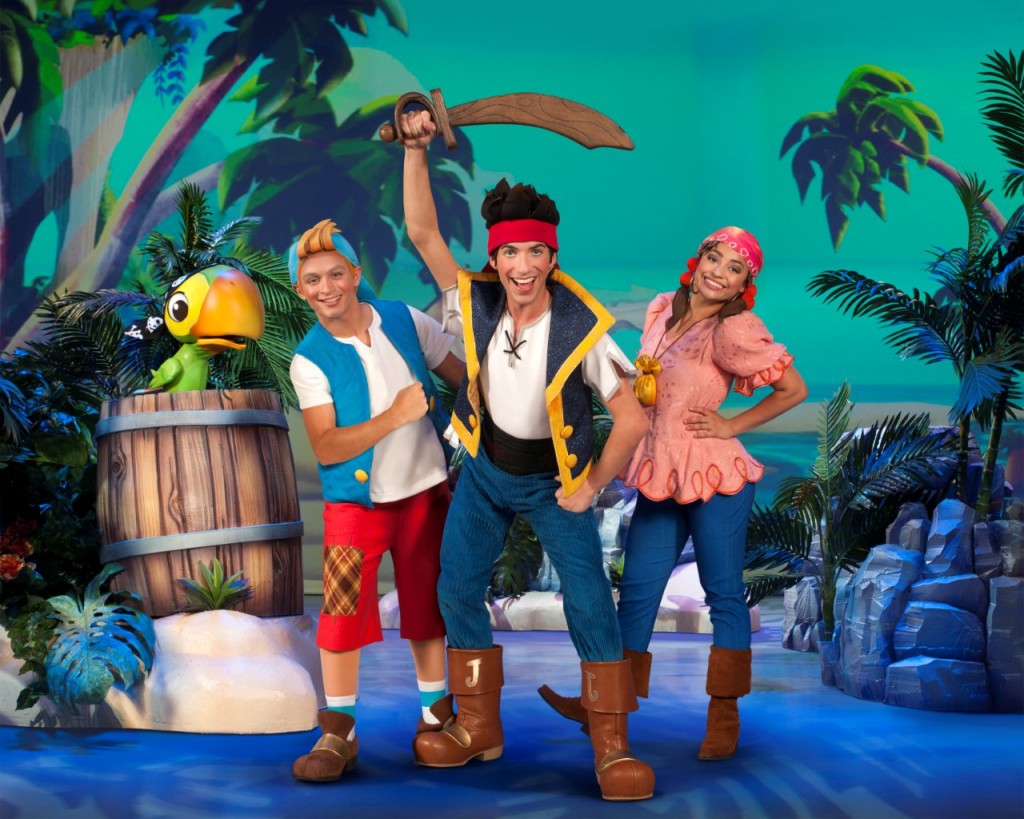 "The Feld Entertainment mission of providing quality live entertainment experiences that the entire family enjoys starts with Disney Live! because it is often a young fan's first theatrical experience," said producer Alana Feld. "Children everywhere are falling in love with Sofia and Jake, and we are thrilled to bring these popular Disney Junior characters to the stage for the first time ever."

Now you can get a Family Four Pack of Tickets
for $68!!!  
Use Offer Code: MOM

*
* Discounted tickets are only valid for specific shows listed on the ad above
To find out more about Disney Junior Live On Tour! Pirate and Princess Adventure and to purchase tickets, visit disneyjuniorlive.com, or visit us on Facebook or Twitter