This shop has been compensated by Collective Bias, Inc., Breathe Right, DIAL®, Halls, Kleenex, Theraflu and TYLENOL®. All opinions are mine alone. #HappilyStocked #CollectiveBias
Now that the fall is here, the weather is beginning to cool and germs at school begin to take over. The month of November is the perfect time to take advantage of the great savings Ralphs offers on the products I usually turn to when I'm not feeling well. Teachers are exposed daily to the germs that can wear them down and take them out of the classroom. By gifting my children's teachers, a wellness basket, we can help them better prepare for potential sore throats, pesky runny noses and nagging symptoms of the season.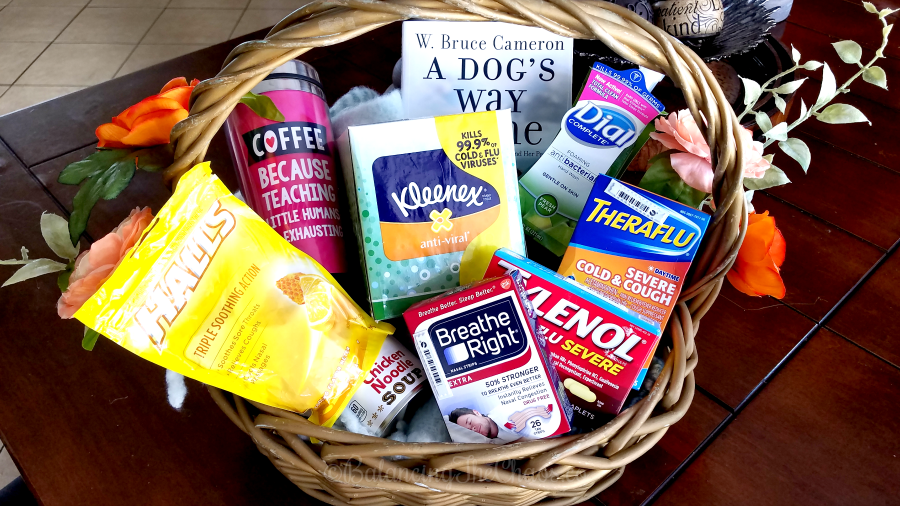 With a one stop shop at our local Ralphs, I was able to pick up the essential brands I typically use like Breathe Right, TYLENOL®, Kleenex, Theraflu, Dial, and Halls products for an awesome gift. Short on time, I love the convenience of Ralphs' layout with all the essential items for my wellness basket within 2-3 aisles.
The first item on my list was focused on prevention. We're always told to wash our hands to prevent the spread of nasty microorganisms, so I picked up Dial's Complete Foaming Pear Hand Wash. Dial's antibacterial complete foaming hand wash kills 99% of the bad germs leaving your skin feeling soft and hydrated, the first line of defense with classroom bacteria. Then I wandered down the sundries aisle to pick up some tissues. The teachers are always requesting additional donations of Kleenex during the fall and winter months. Kleenex Anti-Viral tissues are super soft and are another line of defense against nasty sickness bugs.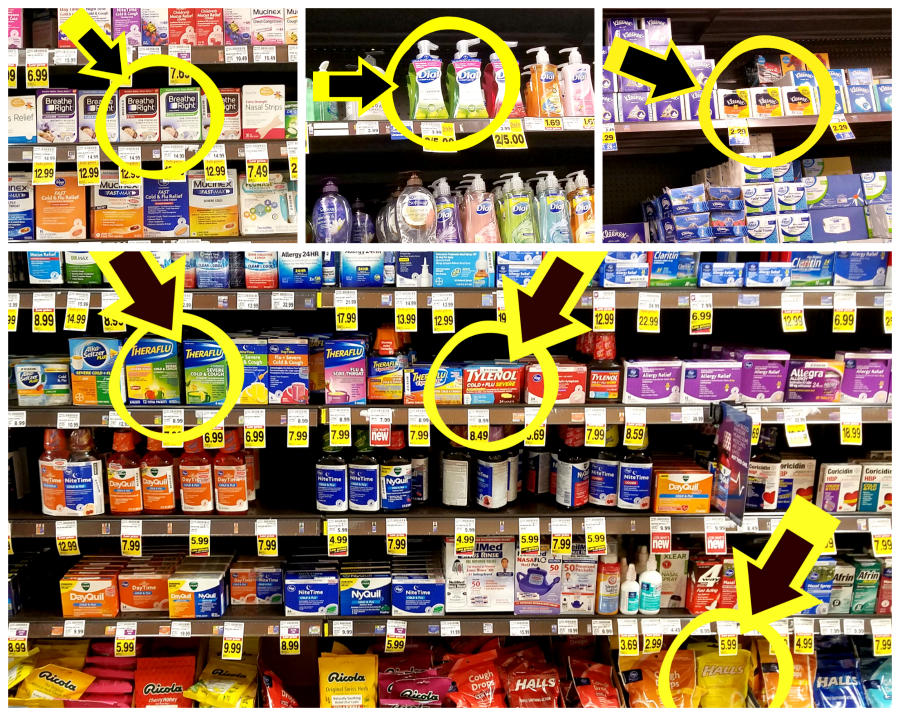 The next stop on my list was the aisle with over the counter medications. I picked up a box of Breathe Right Strips that provides relief and reduces snoring caused by nighttime nasal congestion. Another must, Theraflu Daytime Severe Cold & Cough powders that provides quick relief to most symptoms including sore throat, nasal congestion, chest congestion, fever and more. I also added TYLENOL® Cold + Flu Severe Caplets because they temporarily relieve symptoms like sore throat and congestion and are a convenient option for adults and children 12 years and older. Specifically for prickly sore throats, I added Halls Honey Lemon drops that temporarily soothes sore throats and relieves coughs. I felt having all of these options on hand would help counter any oncoming symptoms in the event they did catch some type of bug.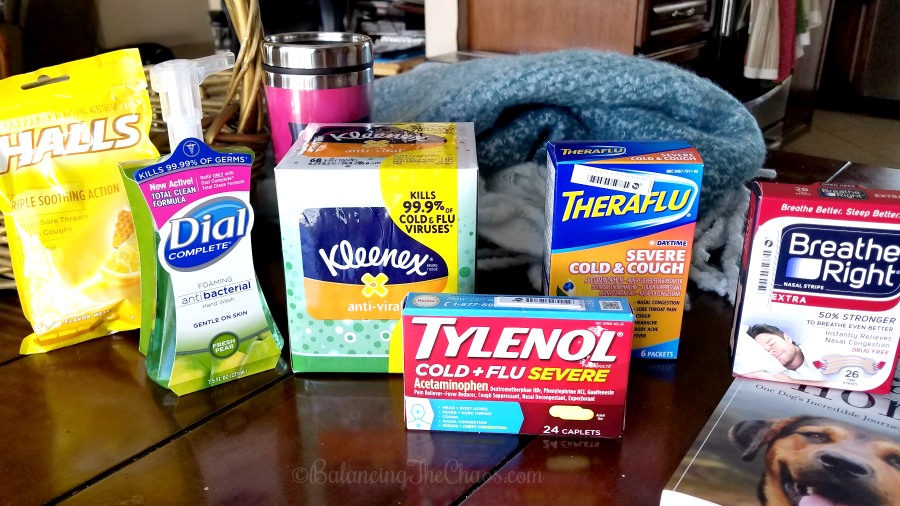 The finishing touches to my basket included a beautiful snuggly scarf, a fun coffee mug, a good book, a few of my favorite DVD's and some chicken noodle soup. It took the scarf and made it the base of my basket so I could place all the other items nestled in the soft fabric. Then one by one I added each item, arranging them so they would all fit perfectly into the basket. The last step is to grab a basket cellophane bag and some silk flowers and present it to the teacher so she can have a peace of mind that she's well prepared if any nasty germs take over.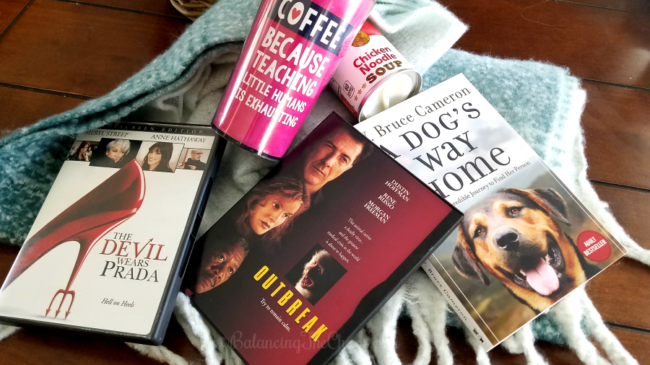 Remember, the time is now. Once fall is here, the chances of getting sick increases. Stock up your medicine cabinet now so you won't have to run out last minute when the symptoms have taken over and you're feeling miserable and all you'll want to do is just climb into bed. Trust me!
Looking for more creative inspiration? Visit the social hub.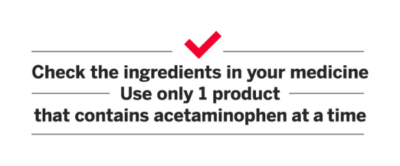 Disclosures: As with all products, read and follow label directions.
Breathe Right: Read and follow label directions. Dial: © The Dial Corporation, a Henkel company; Claims are based on unit sales of soap products in last 52 weeks scanned data. Halls: HALLS Cough Drops temporarily soothe sore throats. For adults and children 12 years and older Kleenex: ® Registered Trademark of Kimberly-Clark Worldwide, Inc. © KCWW. For adults and children 12 years and older Theraflu: Read and follow label directions. Theraflu is for use in adults 12 years and older. Use products only as directed. TYLENOL®: © Johnson & Johnson Consumer Inc. 2016; Use only as directed. The makers of TYLENOL® remind you to use only one medicine with acetaminophen at a time. For adults and children 12 years and older.