Planning an extended RV camping trip, I've discovered that it's a good thing to partially plan out meals ahead of time to avoid the age old question" What's For Dinner" after we've "plugged in". Taking along our sample Avalon Bay AirFryer100R we received to review was an awesome idea for quick meals on the go.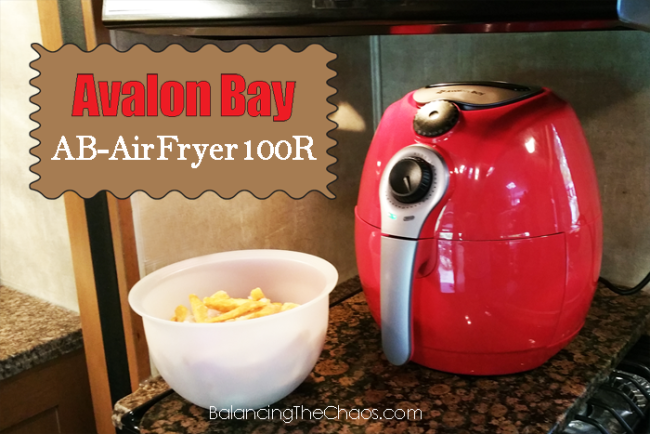 While packing up for our 15 day camping trip, my brain was spinning at the meal ideas that were popping in my head for the AirFryer100R. However, once we were on the road, I realized that every time we arrived into camp, the hubster took 15 minutes to set up and "plug in" while I took 45 minutes to set up and make dinner. Each day we'd arrive at dinner time, so I'd send off the family to explore while I cooked.
I specifically recall pulling into the Mystic Forest RV Park. A beautiful place, I was super excited to explore with the family. However, since they were hungry, I figured it was the perfect night to try out my AirFryer100R. We agreed on hamburgers and french fries since the kiddos were more preoccupied with the miniature golf and the game room and wanted to get to playing ASAP.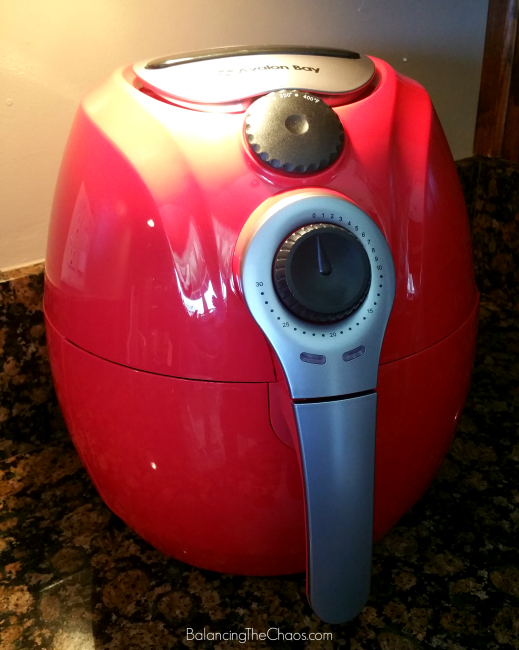 What I loved about my AirFryer100R is that it is fairly simple. All I needed to do was grab a bag of frozen fries, dump them into the fryer basket. I set the timer for 20 min (a little too long, unless you like crispy fries), and I ran off to snap some photos of the kids while golfing.

As you can see in the above video, it is super quick and easy – my kind of cooking! One tip, look at the manual AND the dial on the fryer. In the manual, there was a chart that helps you with cooking times. However the dial seemed more accurate. For french fries, I'd cook them for 15 minutes.
The AirFryer100R helps me prepare healthier meals for my family. One ingredient that I need less of is oil. French fries achieved their beautiful golden brown crispness without oil. I also make a panko breaded chicken that remained moist in the middle with a nice crispy crust; all without a drop of oil.
Features of the AirFryer100R:
Non Stick mesh metal basket
Stainless steel 304 heating element
Dishwasher safe parts
Safety Element: 30 minute timer
Rapid Air Circulation Technology which circulates hot air
Temperature control of 200-400°F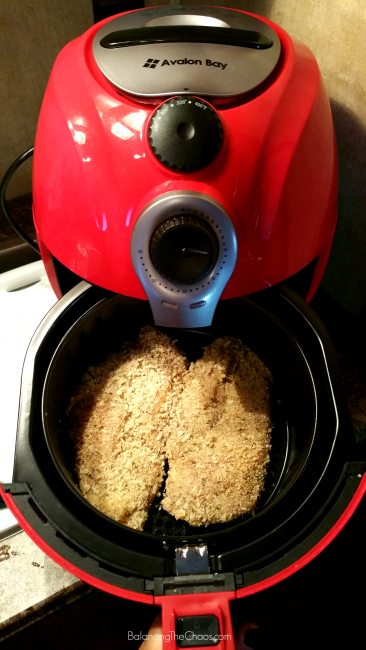 Since the AirFryer100R is 13.50″ long and 12.75″ wide, it is quite easy to store in our RV. With limited counter space, all appliances must be compact enough to store either in small cabinets or under the dinette seats. At 11 pounds I don't worry about it being taxing on our overall travel weight limit and perfect to bring back and forth into the house.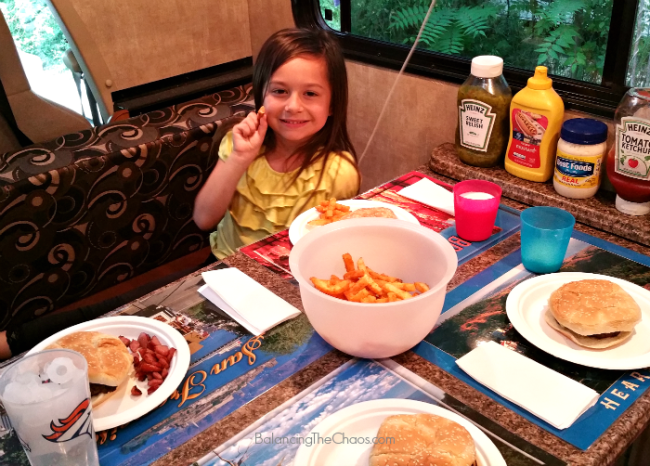 Now we're looking forward to creating some new recipes since we're home and back to school. I'm sure it will make our hectic evenings of sports and activities a lot easier.
For more information about the Avalon Bay AirFryer 100R or other products available that make meal planning easy, visit https://www.avalon-bay.com/
Ready to pick up an AirFryer100R of your own? Order one now via AMAZON.com