Segerstrom Center for the Arts will be hosting their annual Arts Teach Showcase on May 24 from 8:30 a.m. to 2:00 p.m. in the Renée and Henry Segerstrom Concert Hall. Teachers and school administrators, PTA members, community partners, nonprofit organizations and others interested in presenting world-class artists at assemblies or teach art workshops at their sites are encouraged to attend our annual Arts Teach Showcase.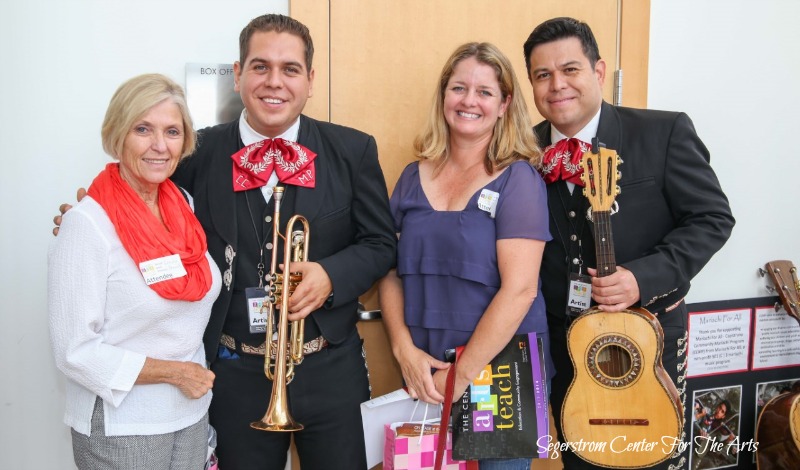 At this FREE event, more than 60 internationally acclaimed professional artists will be on hand, representing a variety of art forms such as dance, music, theater, storytelling and the visual arts. Guests will be among the first to receive the Center's 2016 – 2017 Arts Teach catalog that includes new artists and programs available.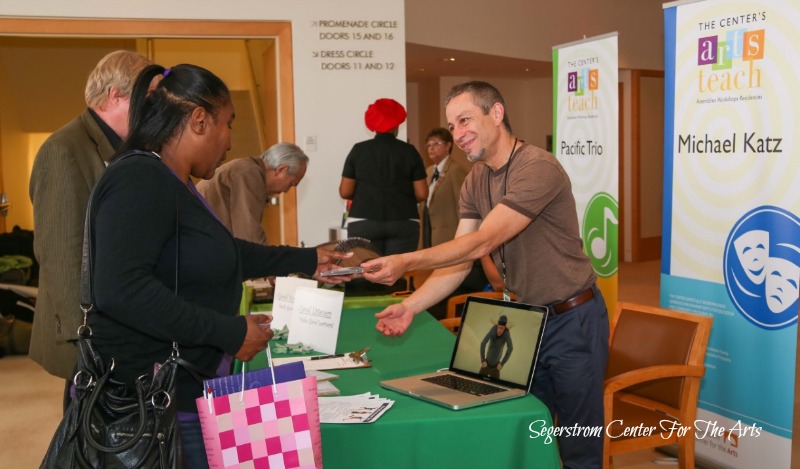 Watch samples of live performances, experience hands-on workshops, and visit with one of the nation's most extensive roster of talented teaching artists to discuss ways they can customize programs specific to your organization's needs.
Arts Teach Showcase
Tuesday, May 24, 2016
8:30am to 2:00pm
Renée and Henry Segerstrom Concert Hall
The Center's Arts Teach program is one of many available through Segerstrom Center's Education and Community Programs Department, which serves nearly 400,000 young people each year with programs both at the Center and in schools and community events. The artists have auditioned and demonstrated their ability to enrich arts-in-education programs that meet Common Core standards and impact the community through performance and interaction with students and audiences of all ages. Segerstrom Center works in the following counties: Kern, San Diego, Riverside, San Bernardino, Los Angeles and Orange; serving over 200 schools and organizations in 2014 alone.  They have served over 237,500 community members, students and teachers at schools, non-profits and at community events. And, so far this year the Center has served over 5,500 military personnel and their families from Camp Pendleton.   For questions or to register, Call (714) 556-2122 ext. 4310, or email
[email protected]
.