America's Family Pet Expo returns to Orange County, Friday, April 26 – Sunday, April 28, 2019. The annual family-friendly event features all creatures cute and cuddly, furry, feathered and scaled of all sizes, shapes and colors. Animal entertainment, education, adoption innovative products and nutrition all at the OC Fair & Event Center.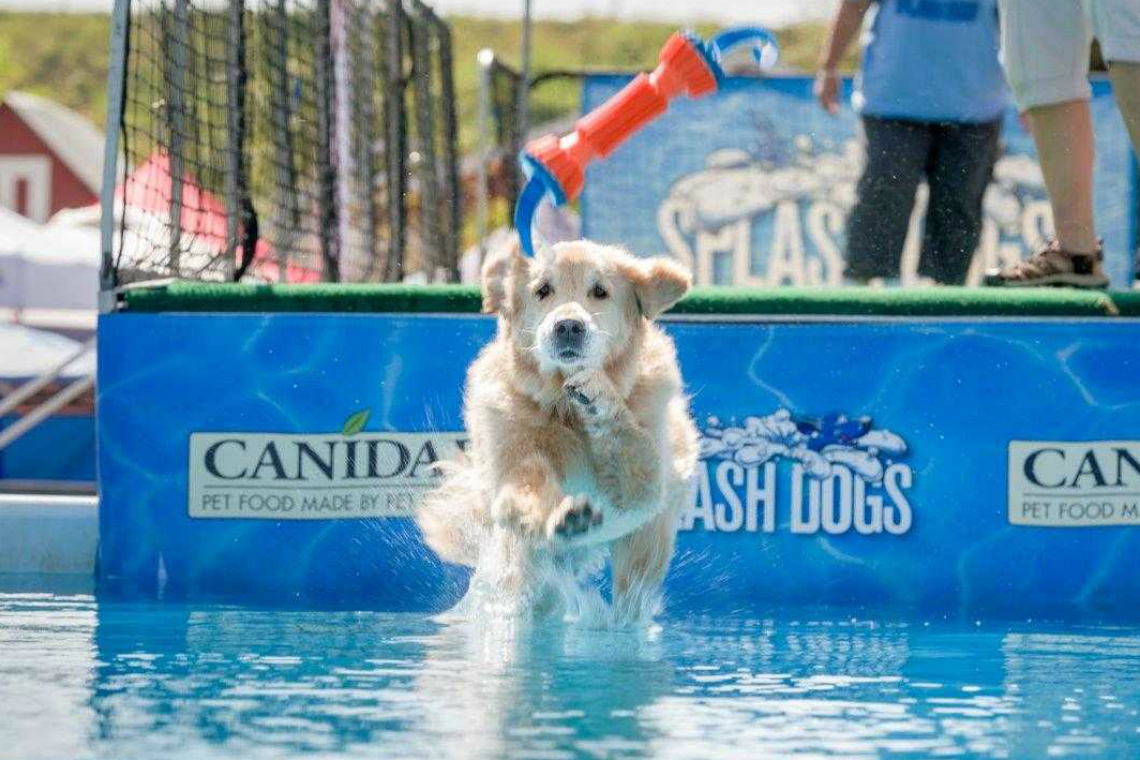 This year, the Pet Expo launches "The Lab" an interactive, hands-on "show within a show" where guests, exhibitors and pets can meet. "The Pet Expo is about connections, whether they be with fellow pet enthusiasts, or with the animals, says Courtney Harold, Vice President of Sales, Marketing & Business Development. "The Lab will be a central meet-up location for socializing, new product launches, demonstrations and pet education seminars."
Has your child shown an interest in owning a pet, but you'd rather they learn about the responsibilities first? The Pet Expo will debut "Kids' Pet Care Course." Led by licensed dog trainers, Kid Camp is an immersive experience where kids age 6-12 can learn how to care for their pet. An added bonus, they will earn a responsible pet ownership certificate as well.
This is a great opportunity for pets of various breeds to find their forever home. In 2018, there were more than 698 animal adoptions including dogs, cats – and even a few guinea pigs who found forever homes during the three-day event which drew approximately 50,000 attendees.
If your children are up to date on Instagram, they may have heard of "Moshow the Cat Rapper" (@iAmMoshow), who boasts nearly 223K followers and more than 1M video views, who will be making an appearance at the America's Family Pet Expo. Known for rapping about cat care and his passion for "cat ladies and cats," he will be rapping on stage along with meet and greets at the TICA Cat Show twice daily, all weekend.
You'll want to catch the "All-Star Stunt Dog Show" that displays canine agility, featuring high-flying, fearless and air-defying canines as they try to out-trick, flip and out jump one another.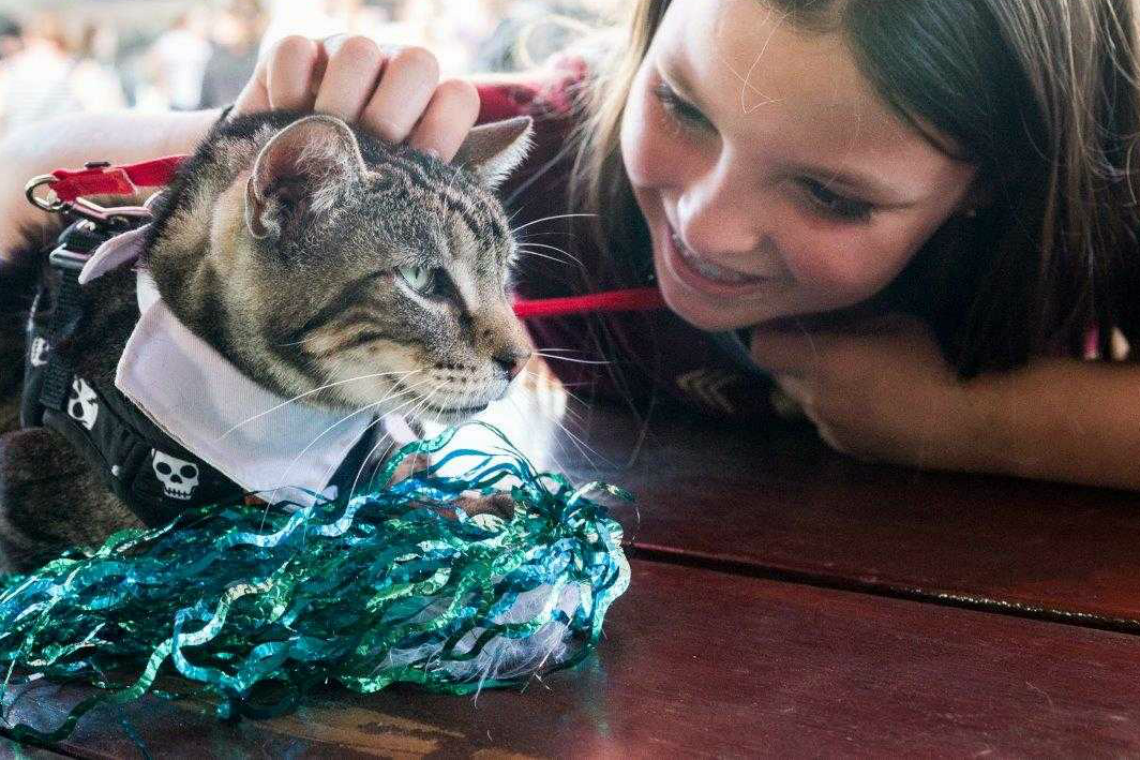 The International Cat Association returns this year, featuring rare breeds from houseold domestic cats and TICA which will offer continuous opportunities for owners to showcase their prize-worthy felines for best i show categories.
The Repticon, Reptile Show and Sale, will offer hundreds of common and rare species of reptiles in all shapes and sizes, such as lizards, snakes, and spiders. Plus, the ever-popular Splash Dogs will also be on hand offering a "splashing" good time as these dogs compete at dock jumping.
In advance of America's Family Pet Expo, kids can design and create a 10-gallon aquarium in the Kid's Aquarium Contest sponsored by Tetra/Marineland. Continuing this year is the America's Family Pet Expo Hobbyist Aquascaping contest sponsored by FLUVAL. Plus, the ever-popular Splash Dogs sponsored by CANIDAE will also be on hand offering a "splashing" good time as these dogs compete at dock jumping
Finally, experience the Butterfly Walk-Through, Police and Protection Dog Demonstrations, an Aquatic Touch Tank, Tortoise Petting Exhibit and The Free Flight Bird Show as added features.
This year, the AFPE invites guests to bring their K9 companion with them. They are allowed free entry with the purchase of a $10 admission ticket. Tickets are on sale now at
https://www.petexpooc.org/bring-your-dog-to-pet-expo/.
Pet Adoptions: looking for that purrfect addition to the family? There will be all kinds of animals looking for a loving home from local community partner organizations at the OC Pet Expo.
OC Fair and Event Center, 88 Fair Drive, Costa Mesa 92626
Admission: 
Dates & Ticket Prices Friday, April 26-Sunday, Saturday, April 28
Advance online through April 25th – $16 April 26-28; box office sales only – $18 Seniors $14; Kids 6-12 $11; Kids 5 and under & Active & Retired Military (with valid ID) Free Dogs $10
Show hours & Location Friday 10am-6pm; Saturday 10am-7pm; Sunday 10am-6pm. OC Fair & Event Center, 88 Fair Drive, Costa Mesa 92626. Facility charges $9.00 parking.
General Admission, $13.00
Seniors 60 and over, $11.00.
Children 6-12, $8.00. 5 yrs and under, free.
Active and retired military free with ID
Parking $7
Hours:
Friday 10am-6pm
Saturday 10am-7pm
Sunday 10am-6pm
The America's Family Pet Expo is created, produced and managed by World Pet Association, Inc., a 60-year-old nonprofit organization dedicated to promoting responsible pet care. This year marks the 26th Anniversary of AFPE.
GIVEAWAY
Win a Family Four Pack of Tickets to America's Family Pet Expo April 10-12
a Rafflecopter giveaway
Giveaway ends April 4, 2019 at 11:59 PM PST. Open to US Residents 18 and older only. Prizes cannot be shipped to PO Boxes. Winner will be selected at random and be notified by email. Winners have 48 hours to respond before a new winner is selected. Not liable for unclaimed prizes or fulfillment. Blog has represented each sponsor with the expectation they will fulfill their prize and in a timely manner. No purchase necessary to enter or win; however you must enter for a chance to win. Purchase does not increase chance of winning. Chances of winning depend on number of entries. My opinions are my own and were not influenced by any form of compensation. Facebook, Twitter or any other social media platform are in no way associated with this giveaway. By providing your information in this form, you are providing your information to this blog. I do not share or sell information and will use any information only for the purpose of contacting the winner. Winners can only win once per month. Not liable for unclaimed prizes or fulfillment.