Over Memorial Day weekend, we decided to do a spur of the moment road trip to Las Vegas. The drive from Southern California takes us approximately 4 hours from Anaheim so we usually make a couple of stops. This time, my husband decided to stop in Baker – to get some Alien Fresh Jerky. Have you ever seen this place? Right off the 15 in Baker, you can see a giant alien digital sign that marks this fun shop that offers a variety of snacks including beef jerky, nuts, trail mixes, dried fruits, stuffed olives, and honey.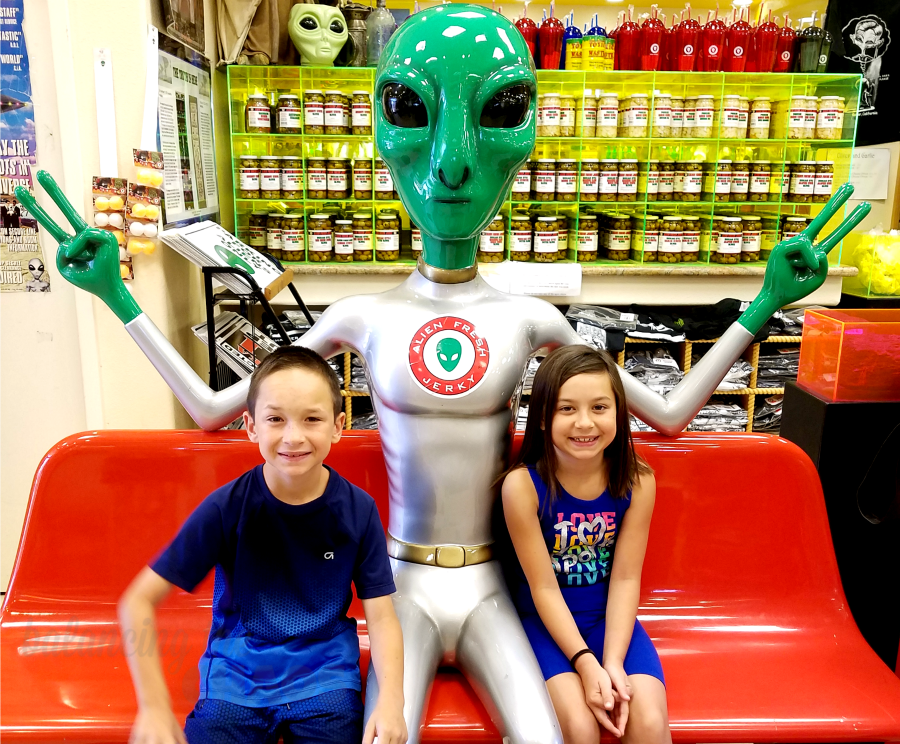 Alien Fresh Jerky may be a tourist trap, but it is quite fun. As we wandered through the store, it was amazing the number of things we all added to our basket. Maybe we were all a bit hungry because we added drinks, jerky, crackers, balls (the kids of course) and trinkets.
Take a walk tour the store with us:
If you're traveling to Las Vegas, or across country, make sure you stop in and visit Alien Fresh Jerky and load up on munchies and snacks.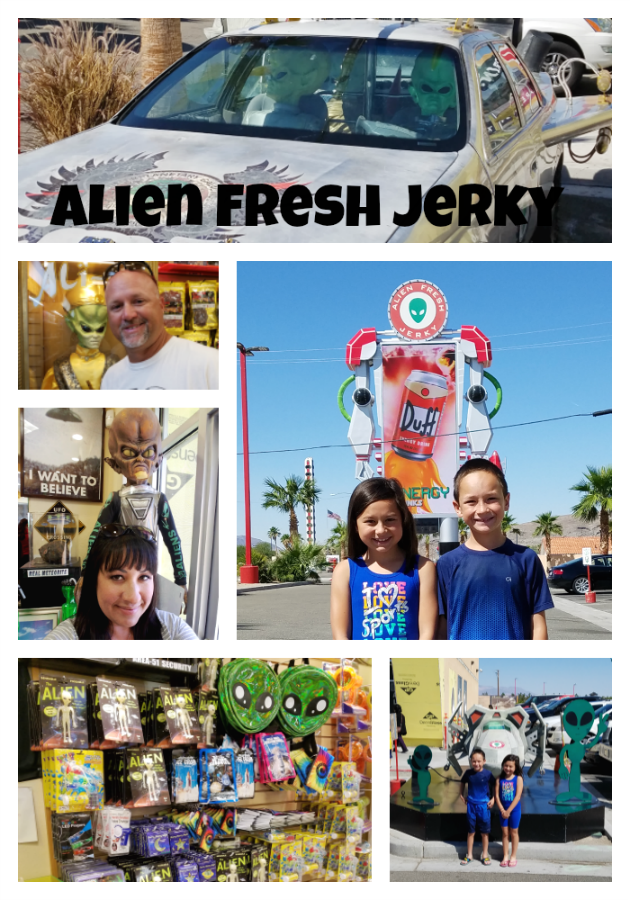 HOT TIP: They are currently under construction for their new UFO Hotel. Check out this "out of this world" hotel concept coming soon:

Want more information? Check out their website: https://alienfreshjerky.com/