For a little taste of Louisiana, you have to stop in to Reel Cajun right here in Garden Grove, CA, where they're all about authentic Cajun cooking and seafood, featuring: shrimp, Dungeness Crab, muscles, clams Fish and Chips, Gumbo, and Crawlfish.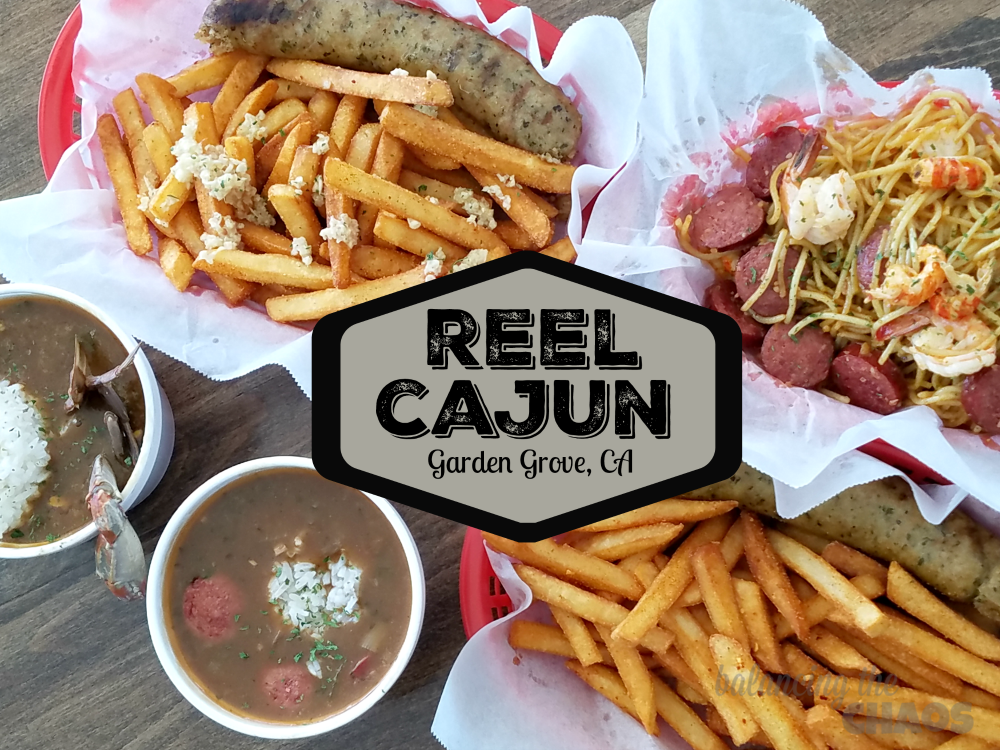 A few weeks ago I was invited in with a few friends of mine to sample the menu items at Reel Cajun. I'm a HUGE fan of shrimp and crab, so naturally, I was excited to attend. Besides, a day out with my blogging pals is a sure thing for me. The best part, amazingly, was that I have not had a chance to sample real Louisiana Cajun cooking, and couldn't wait to get my hands on crawfish.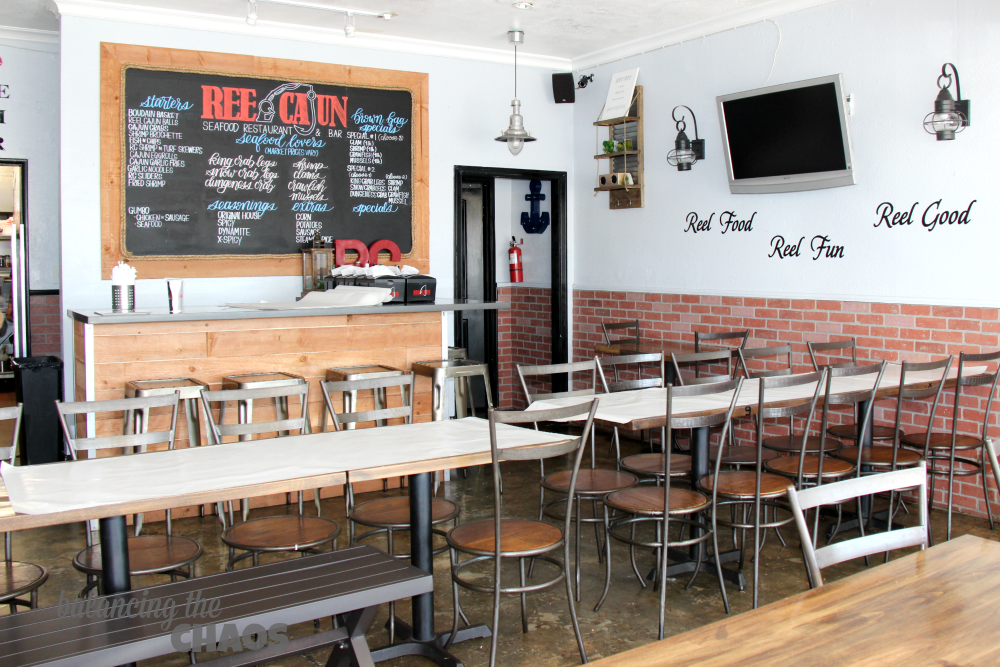 Once we arrived, we received a quick tour of the place. Located in small strip mall in Garden Grove, Reel Cajun is a bar/eatery. The bar seats roughly 4 comfortably and there are several tables that fit approximately 28 diners comfortably. If you're planning a large party, I would recommend take out or calling ahead to make sure you can seat your group.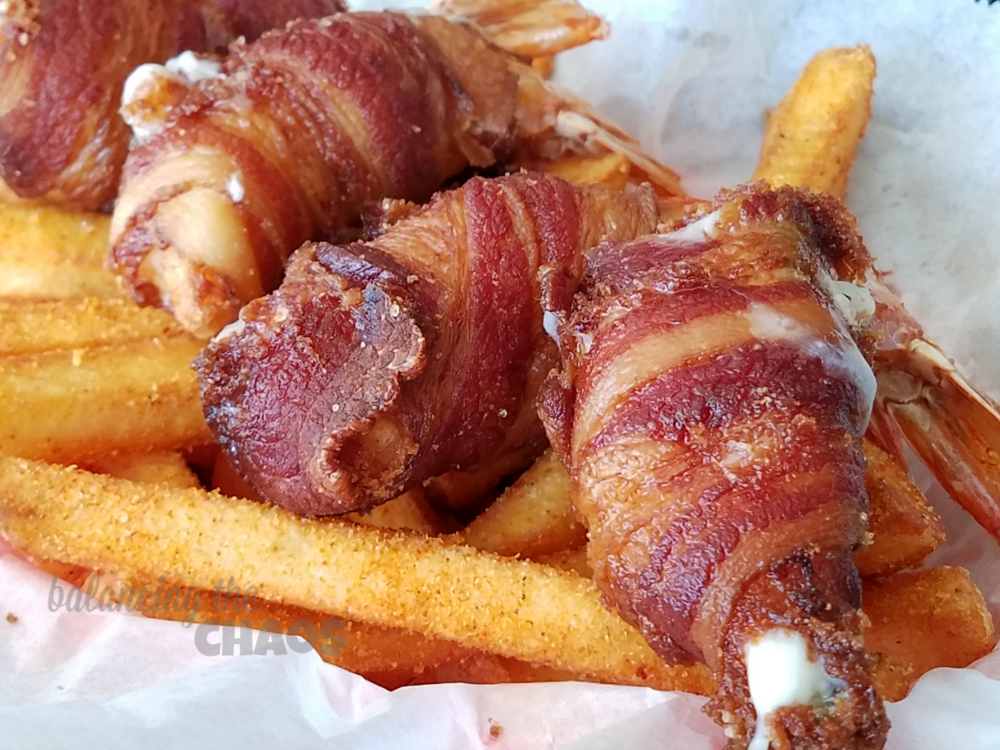 Once we finally sat down, the food began to flow out of the kitchen. We started off with my favorite item of the day – the Shrimp Brochette. A delicious starter, the Shrimp Brochette appetizer was jumbo shrimp, jalapeño and mozzarella cheese wrapped with a thick strip of crispy bacon, served over Cajun fries. Honestly, I couldn't get enough of the shrimp, and could have made an entire meal of it.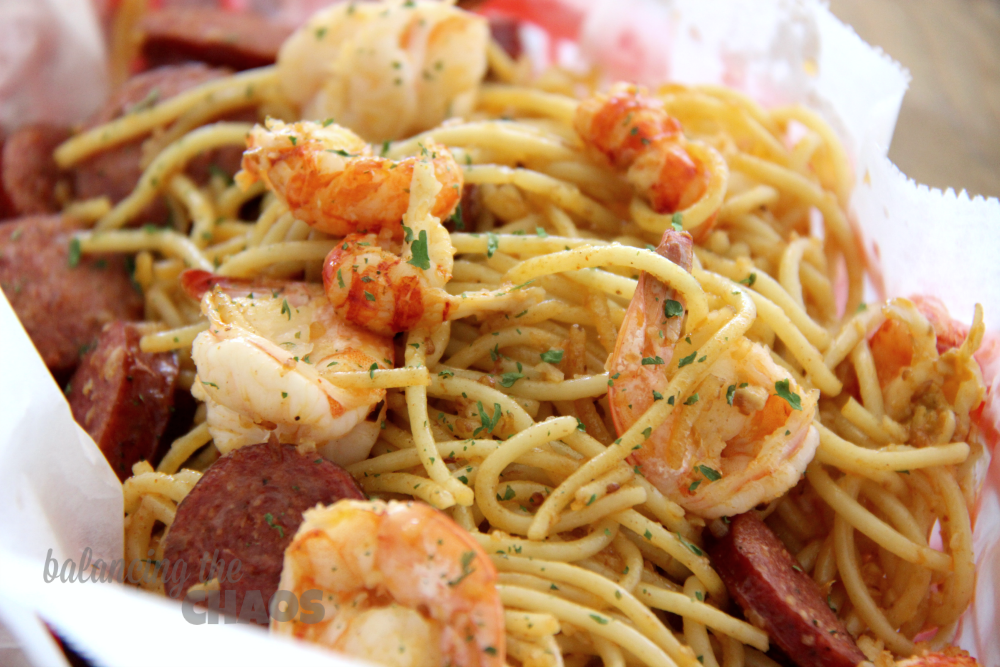 I also enjoyed the House Garlic Noodles with crawfish and sausage. I think this is the way I like my crawfish. After sampling it from the shell, which I couldn't get the hang of it, I prefer having it shelled and mixed with the tasty garlic noodles.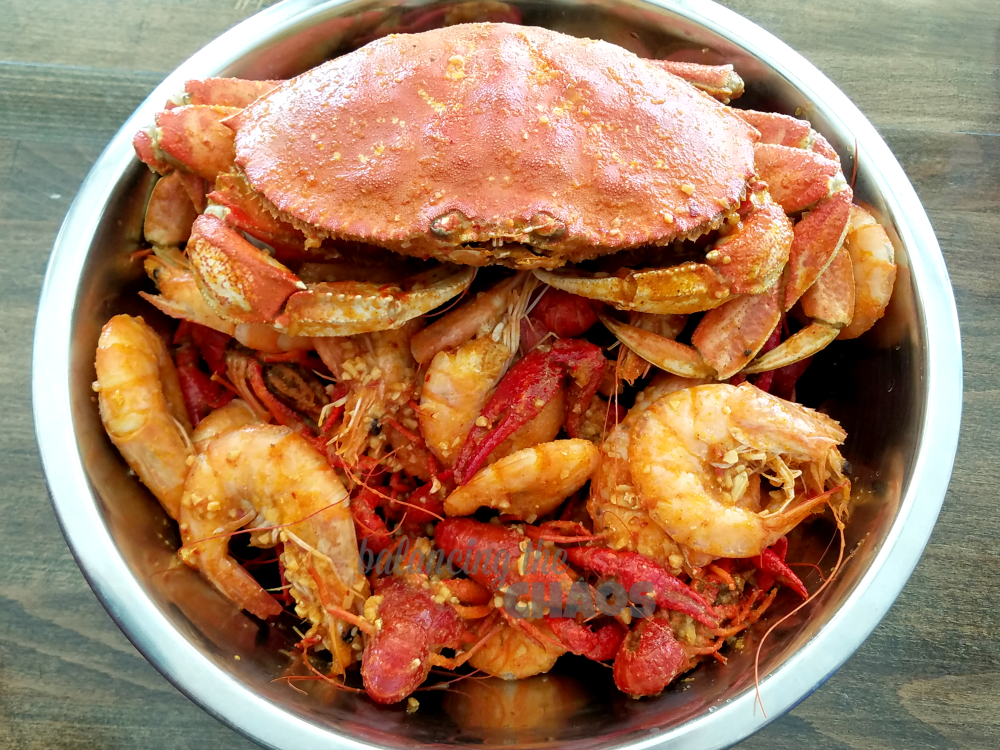 My recommendation at Reel Cajun is to order the Brown Bag Special. They have two different options which allows you the choice of your favorite shell fish: Crab, shrimp, crawfish, muscles and clams – pick your favorites with sides of corn, potatoes and sausage. Don't forget to order one or a couple of their 4 specially made dipping sauces. (Creole Mustard, Crawfish Dip, Spicy Ranch, and Spicy Remoulade)
10561 Bolsa Ave Garden Grove, CA 92843
Phone number (657) 266-0800
Stop by Reel Cajun soon and share your favorite bites off the menu.