Have you ever wondered what it would be like to live on Mars? With my youngsters studying the solar system at school, we've been discussing the possibility of life on other planets, if they would like to travel in space, and would they want to explore the universe. Now available on Blu-ray and DVD, the National Geographic series, MARS give us an idea of what it would be like to move to the "Red Planet'.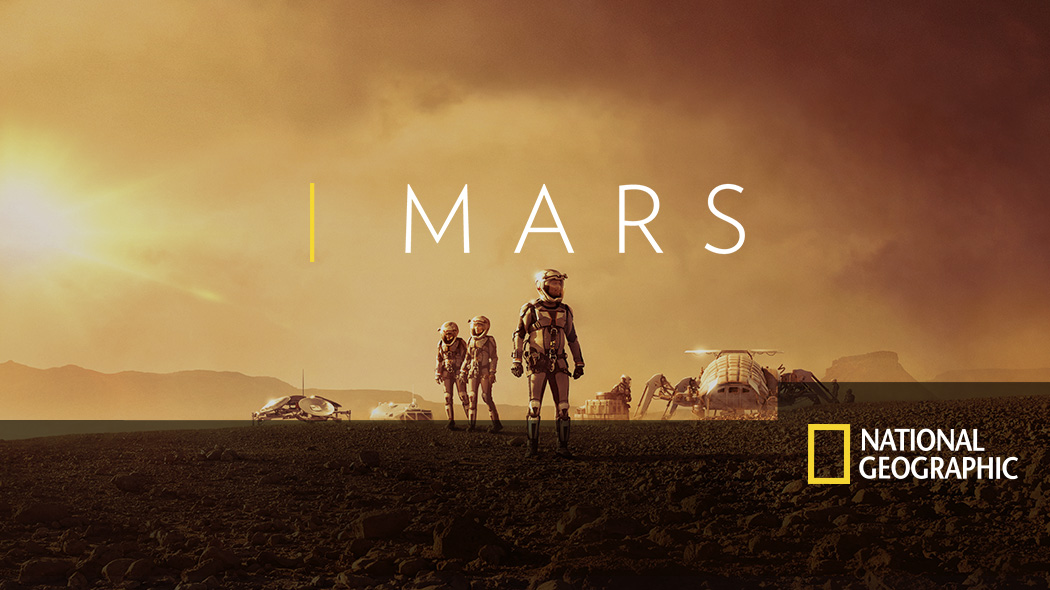 MARS follows a crew of courageous international astronauts on its exhilarating maiden voyage to Mars and quest to colonize the fourth planet from the sun. While watching the series, you get drawn in because it is a unique blend of scripted drama intermixed with documentary sequences. It's as if we are actually seeing history happen – live. Amazing feature-film caliber visual effects,  the series presents what the greatest minds in space exploration are doing to make traveling to Mars a reality, featuring Big Thinkers like Elon Musk, Neil deGrasse Tyson and Stephen Petranek. The must-own National Geographic sci-fi docudrama is jam packed with two hours of extras, including prequel BEFORE MARS, Living on Mars, Cast & Crew Interviews and more.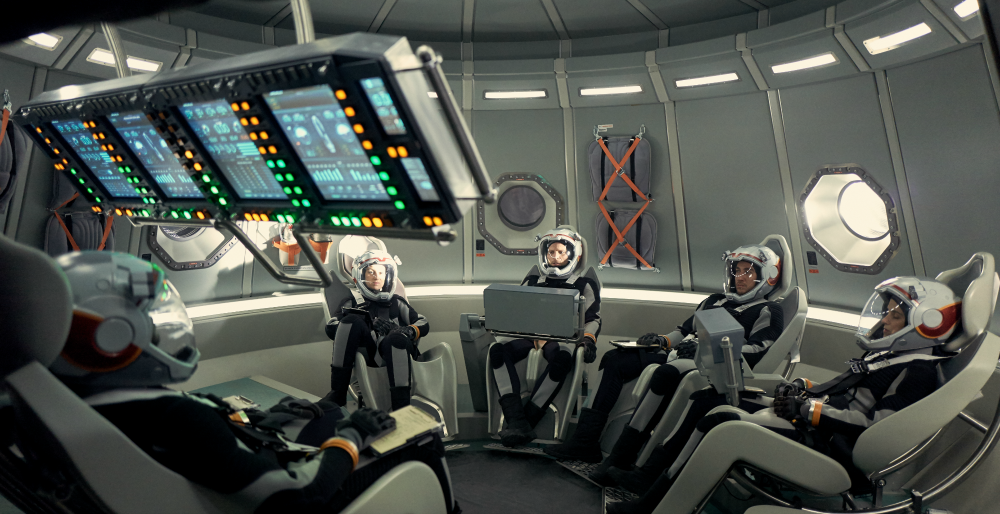 We have only just begun watching the series, but are fascinated. Following along with the crew and learning about how twin sisters, one that stays behind while her sister becomes captain of the ship and is responsible for making decisions and for setting her team back on the right course and location for the new space station has been so interesting. Jumping from the movie to documentary snippets scattered throughout really feels like this is a viable possibility of us living on Mars.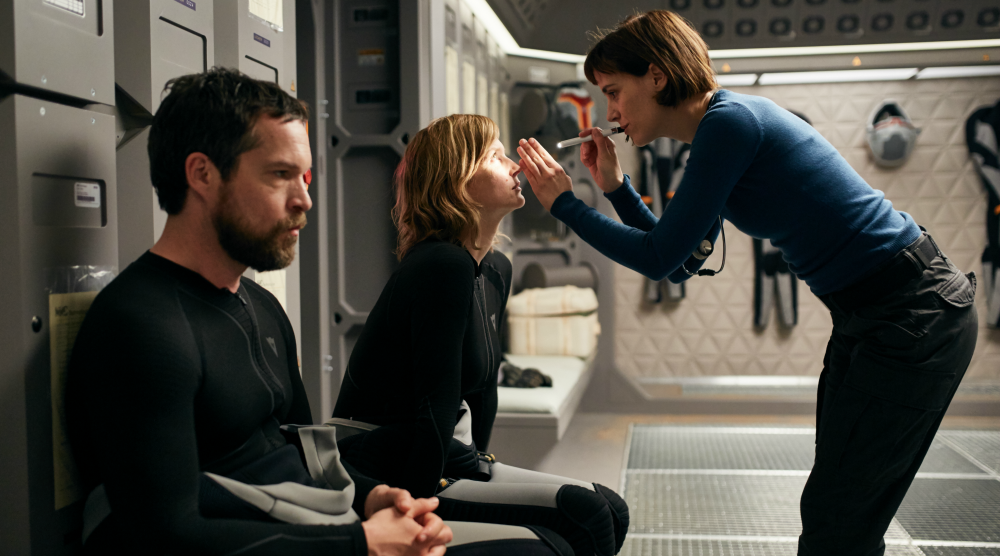 Something to think about: Would you want to live on Mars? If we had the opportunity to move to the red planet, would you go? If so, what would you take? Here is a little guidelines of what you should consider taking: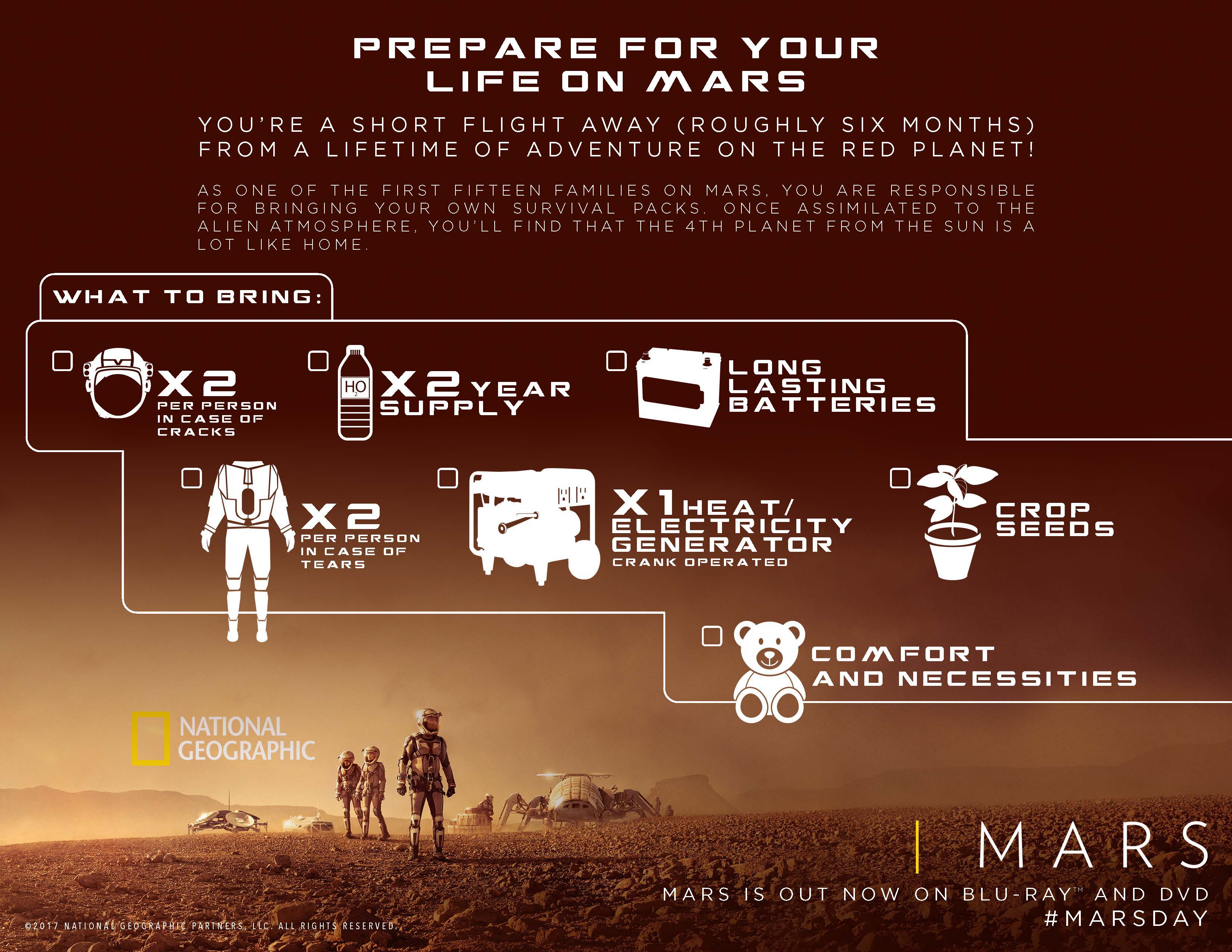 After a few episodes into the series, the kids and I started talking about what they would bring along with them. This would be a great activity with the family – making a list of what items are a "must pack". Naturally we'd bring most of our clothes, but some of the items they said they would bring were our iPad, and gadgets, photos, favorite stuffed animals, a few favorite toys like xbox and roller skates and of course baseball equipment. (silly kids). Make your list on the form below!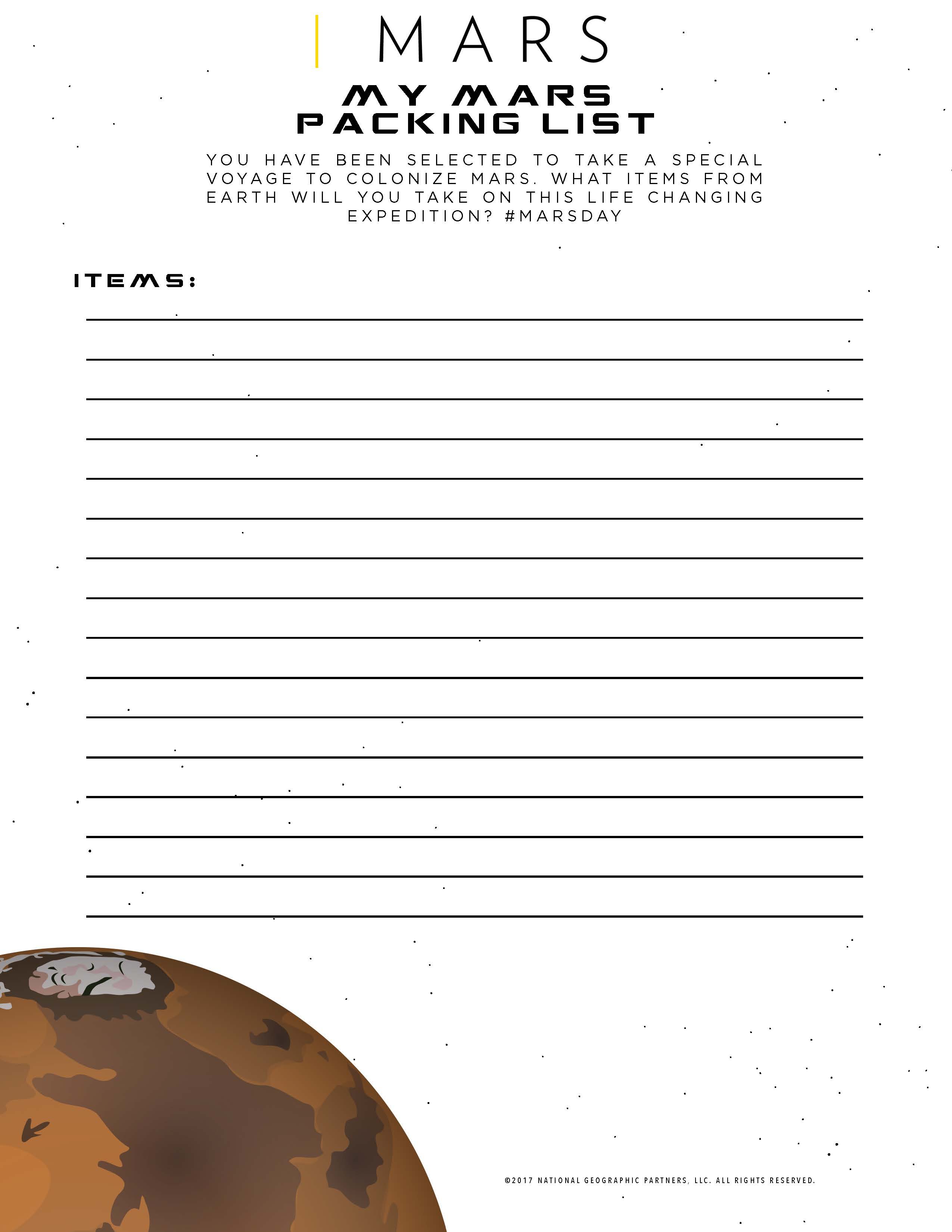 GIVEAWAY
Enter to win National Geographic: MARS on Blu-ray DVD
Giveaway ends May 1, 2017 at 11:59 PM PST. Open to US Residents 18 and older only.  Tickets will be mailed directly to the winner's home (or mailing) address.  Winner will be selected at random and be notified by email. Winners have 48 hours to respond before a new winner is selected. Not liable for unclaimed prizes or fulfillment. Blog has represented each sponsor with the expectation they will fulfill their prize and in a timely manner. No purchase necessary to enter or win; however you must enter for a chance to win. Purchase does not increase chance of winning. Chances of winning depend on number of entries. My opinions are my own and were not influenced by any form of compensation.  Facebook, Twitter or any other social media platform are in no way associated with this giveaway.  By providing your information in this form, you are providing your information to this blog.  I do not share or sell information and will use any information only for the purpose of contacting the winner. Winners can only win once per month. Not liable for unclaimed prizes or fulfillment.