Looking for something fun to do with your toddler this spring?  Why not enroll them in a Spring Toddler Camp.  Enrollment is now open for the Spring Session.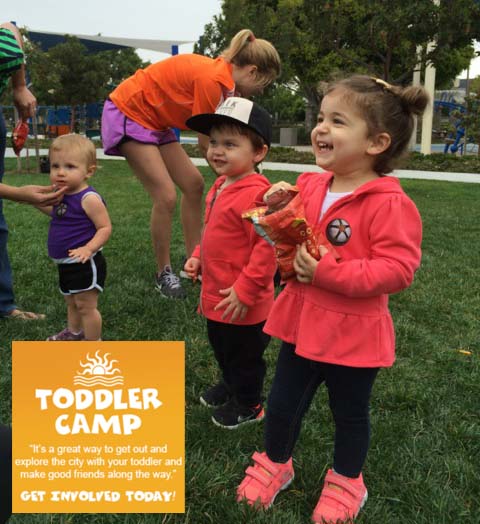 The "Toddler Stage" is a very important stage of development in children. At this age, they are like sponges, absorbing all the world has to offer. It is a great time to explore new places, to learn new things in different environments, be exposed to new stimuli, and to interact with with the world around them. Spring Toddler Camp promotes early learning with organized stimulating and themed activities at outdoor locations.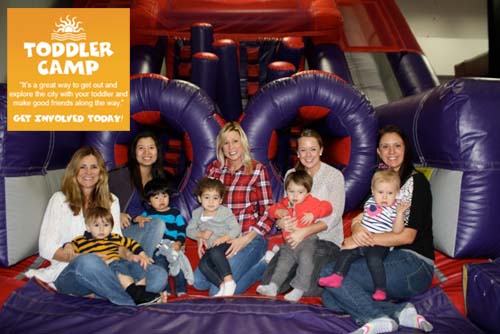 When my munchkins were little,  activities like Toddler Camp were exactly what I was looking for.  It's a great way to socialize your toddler, while meeting new friends and parents who are in the same "phase of life" as you.
What can you expect from Spring Toddler Camp?
Weekly adventure at new locations
Opportunity to meet new "toddler" and "mom" friends
Learn through play with music, art and physical activities
Discover new toys or products available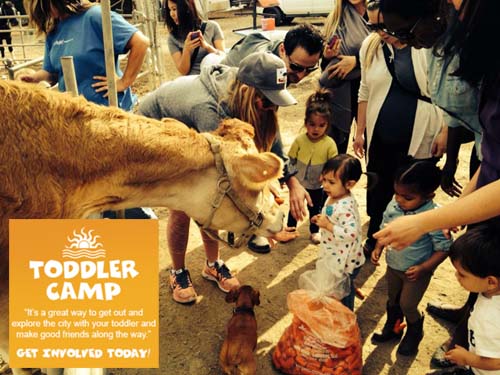 Things to remember:
Toddler Camp is open to all walking toddlers
Healthy Snacks are provided each week
The program kicks off the week of March 25th and offers two days/sessions this Spring in Orange County – Tuesday and Thursday. The groups meet once a week in the morning for approximately 2 hours.  Act now!  Take $10 off your registration fee with the code "Toddler Trails" plus earn $10 referral credits when your friends join too. More details and registration are available at https://toddlercamp.com/registration/orange-county/.
Connect with Toddler Camp via Website, Facebook or Twitter
Disclaimer: I received compensation for this post, however the opinions about Toddler Camp are all my own.