My kids can't get enough of YouTube. They're seriously addicted to the gamer programs, but we recently discovered the new YouTube show, SpacePOP, an animated entertainment cartoon series focusing on girl empowerment, friendship and adventure. With the show catching on quickly, little girls can rock out in style this holiday season with brand new apparel.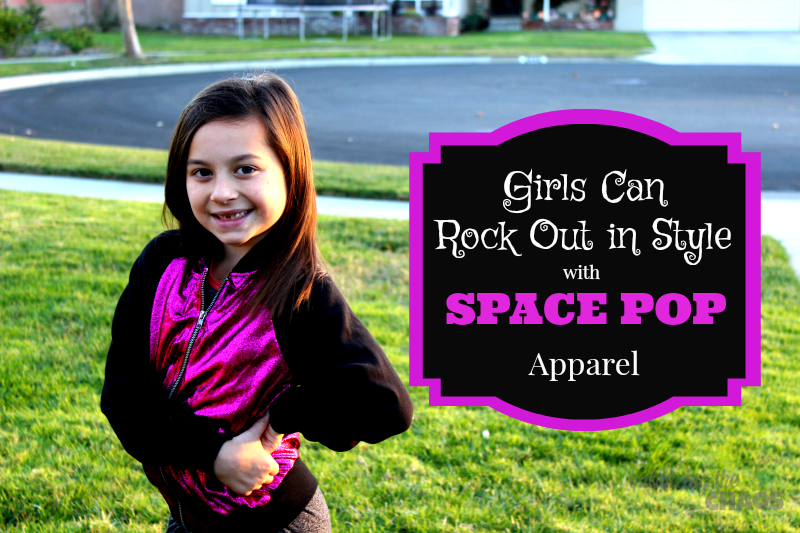 SpacePOP includes five teenage princesses who disguise themselves as musicians and form a band. All the while, they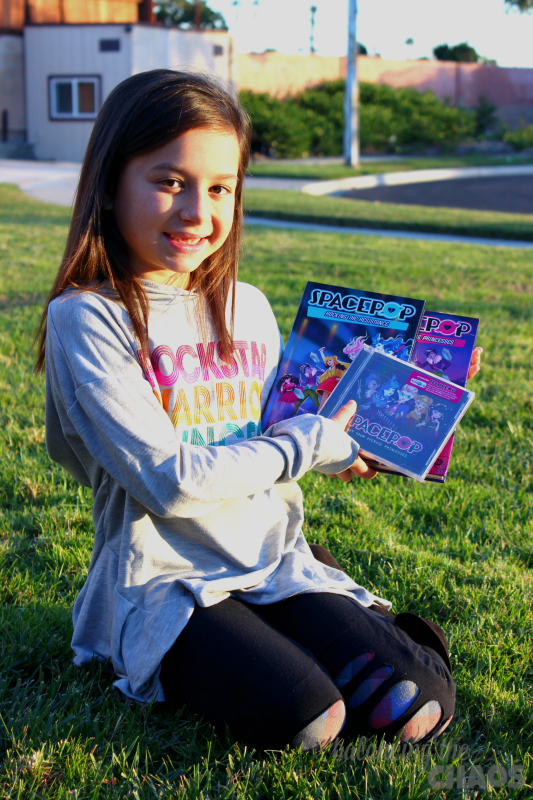 secretly plot a rebellion against the evil Empress Geela. These webisodes, each about 3 minutes long and featuring a 90-second music video and are release twice each week. Check out the  SpacePOP YouTube channel here: https://bit.ly/263Uei1
Now girls can add a little Space POP to their wardrobe with these fun options:
"Rockstar Warrior Princess" Drop-Shoulder Ruffle Hoodie from Jaya:
My daughter loved this fun, colorful rainbow screen-printed ruffled hoodie. Style it with a pair of comfortable, flashy leggings or even jazz it up a pair of hip jeans and it will bring out her inner Rockstar Warrior Princess. This SpacePOP girls' fashion-forward hoodie features a peplum flounced bottom, an oversized hood and – what everyone loves – long sleeves with thumb holes! This hoodie is currently available in-store and online at Kohls.
"The Metallic Bomber Jacket from Jaya":
This jacket will also be a huge hit in any little girl's wardrobe. This hot pink and black zip up jacket is light weight, mockneck, long sleeve jacket with ribbed trim and a hot pink, foil metallic front. This bomber jacket can be paired perfectly with any garment from the Space POP collection also currently available at Kohls.
If you hurry, you may be able to pick up these garments, along with additional pieces in the Space POP collection while they're on sale at Kohls! They certainly make a great gift for the holidays.