Breakfast marks the beginning of a new day. The perfect way to start it, is at Snooze. This Wednesday, February 6th, Snooze A.M. Eatery will expand with their newest location in Orange, CA. Snooze offers a unique breakfast experience. From crafty eggs benedicts to a pancake flight and intriguing sandwiches, they serve creative twists on America's favorite breakfast classics.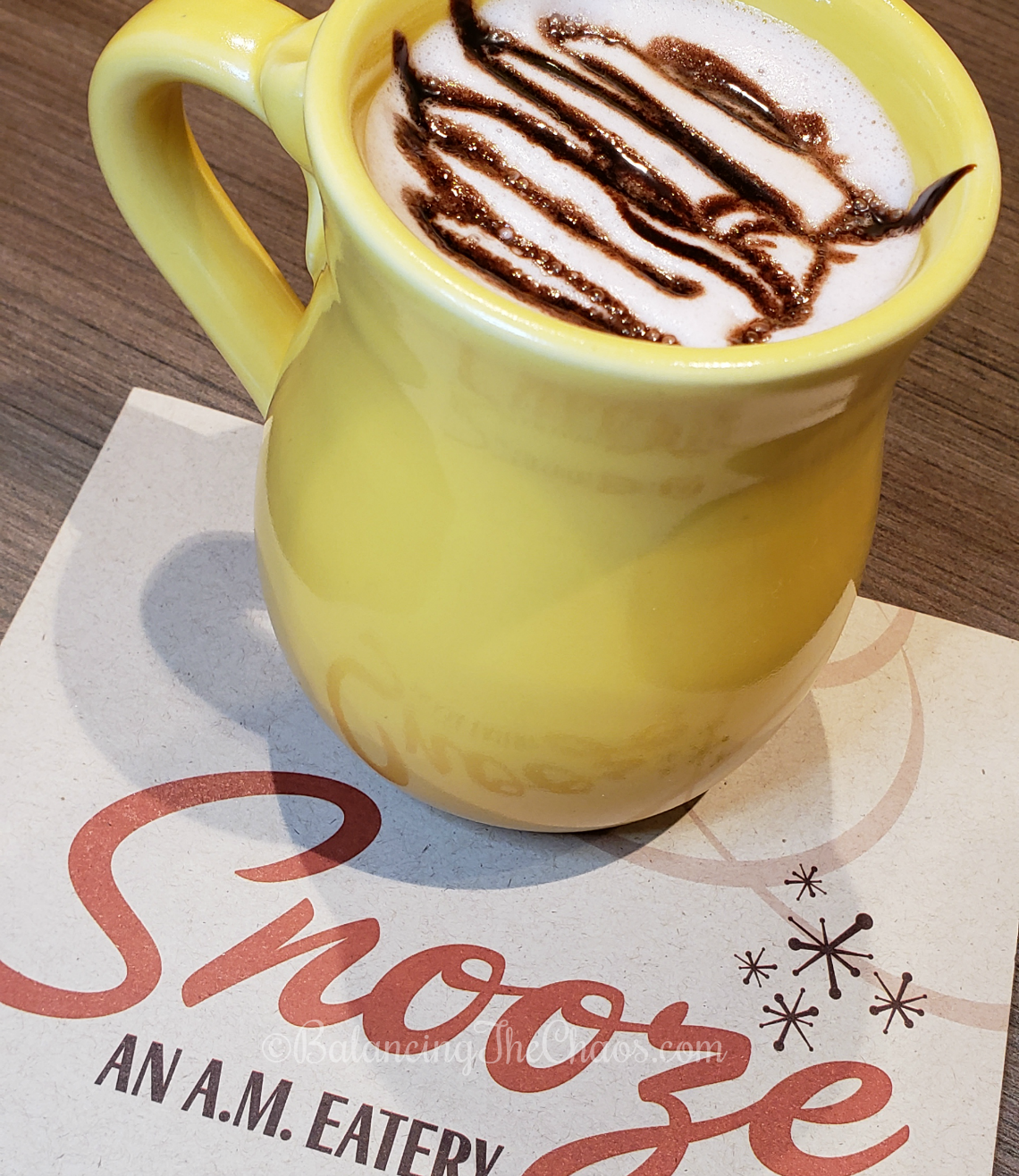 Help kick off the grand opening of Snooze A.M. Eatery in Orange on Wednesday, February 6th at 6:30 a.m. The first 50 people in line will get a white Klean Kanteen as a thank you for being a part of their special day.
Over the weekend, we were invited to a special Pre-Grand Opening benefit breakfast at Snooze, and were very excited to participate in the fun. Each day, over the weekend, Snooze AM Eatery supported guests local charities while they sampled their twist on breakfast classics. Saturday, they supported Kidworks, on Sunday, it was OC Rescue Mission and Monday, Orange Home Grown. My kids were so excited to donate to the OC Rescue Mission.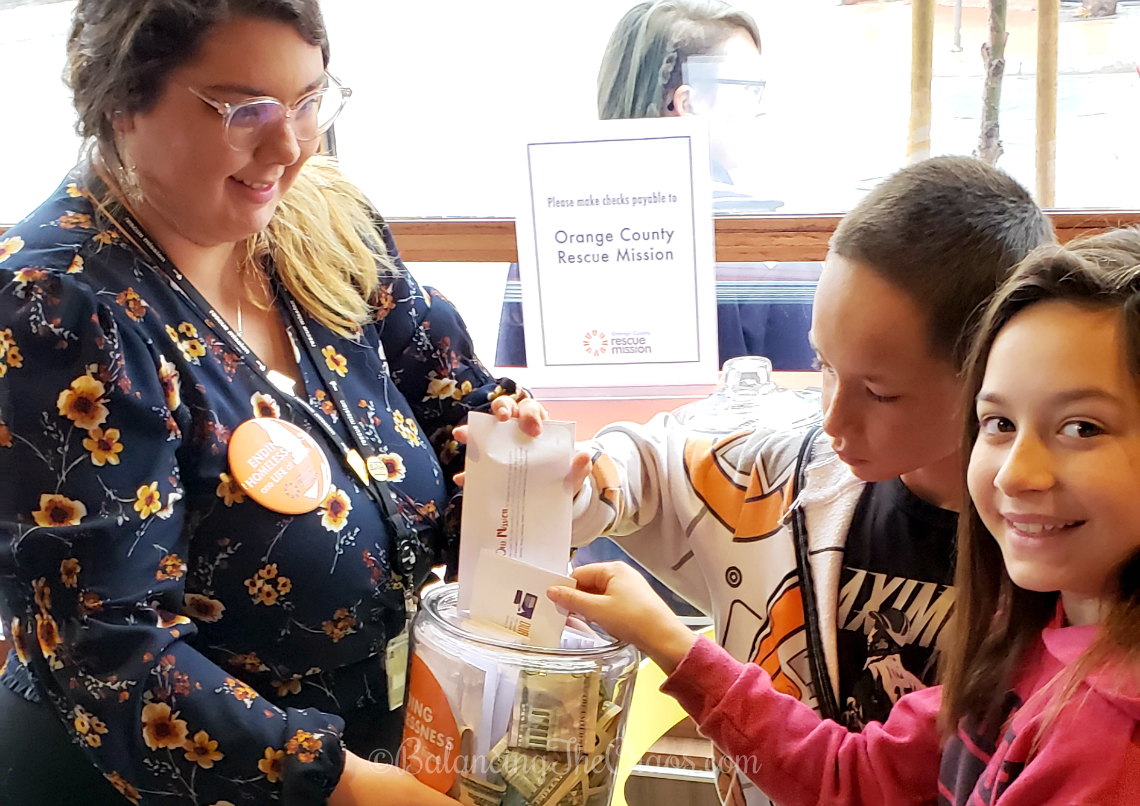 My kids typically order off of the kid's menu, however at Snooze A.M. Eatery, they decided to go big. My son was in Pancake heaven with the Pancake Flight. He was able to order 3 different toppings on his pancakes: original, chocolate chip and peanut butter cup.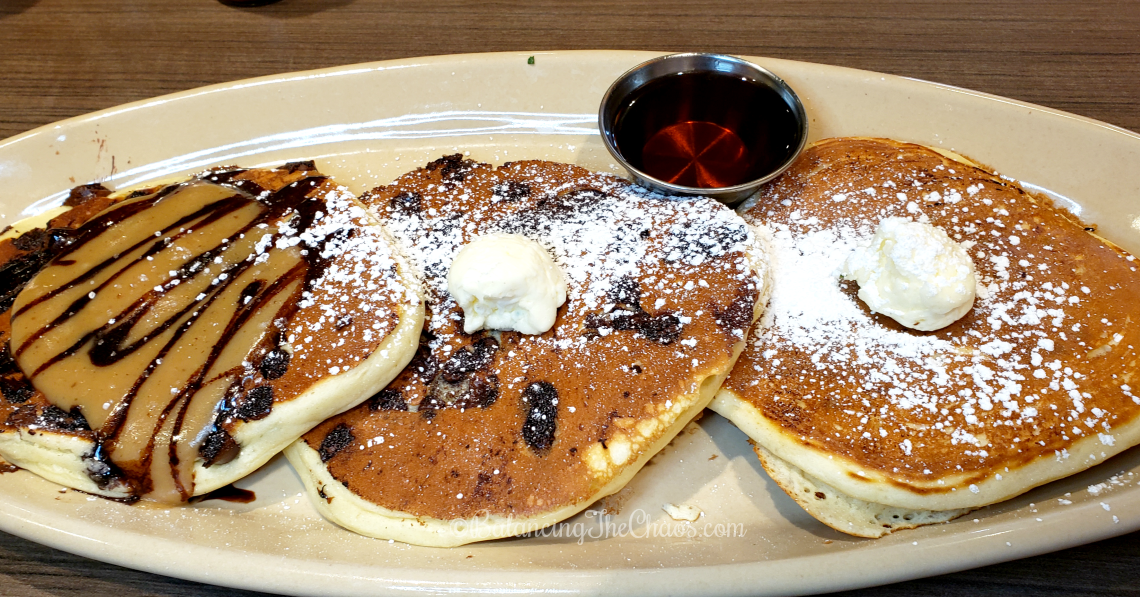 My daughter decided on the Peter Paul Rubens, which is a sandwich of corned beef and sauerkraut, topped with swiss cheese and 1,000 isles dressing on an enormous pretzle roll. Unfortunately, she ate it too fast, that I didn't even get a taste.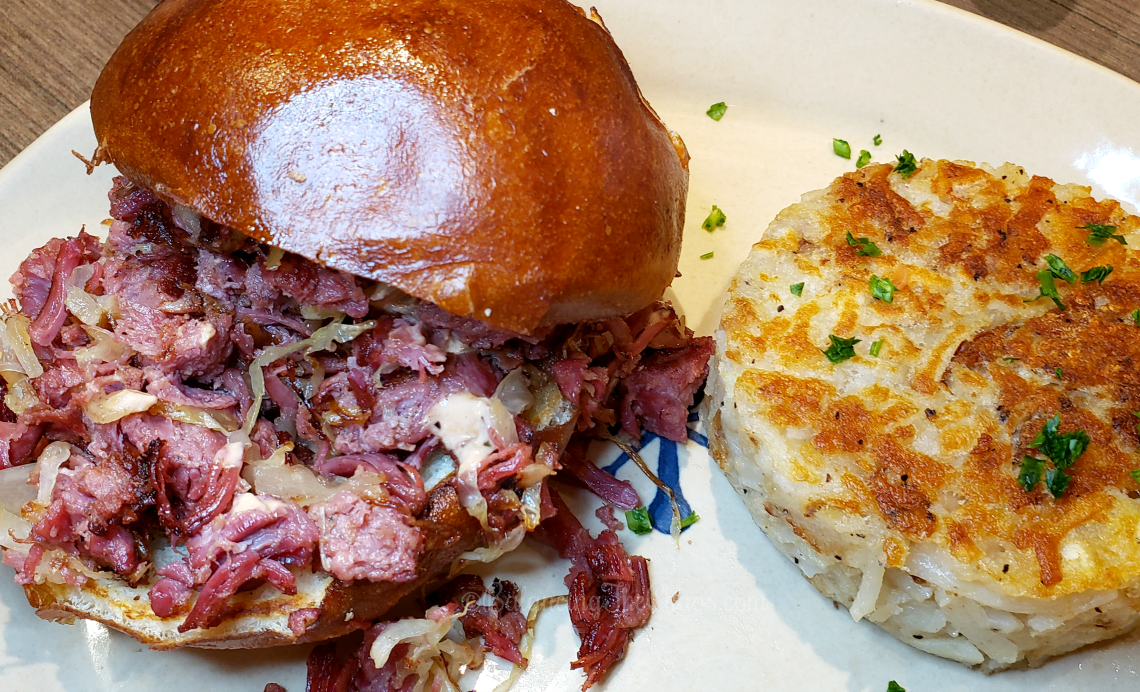 The hubster decided on the Breakfast Pot Pie. Think of biscuits and gravey, with a twist. The Breakfast Pot Pie is a flaky puff pastry topped with egg and a homemade rosemary sausage gravy with a side of hashbrowns. Since Snooze will make it any way you want, my husband opted for the egg on the side since he isn't a fan.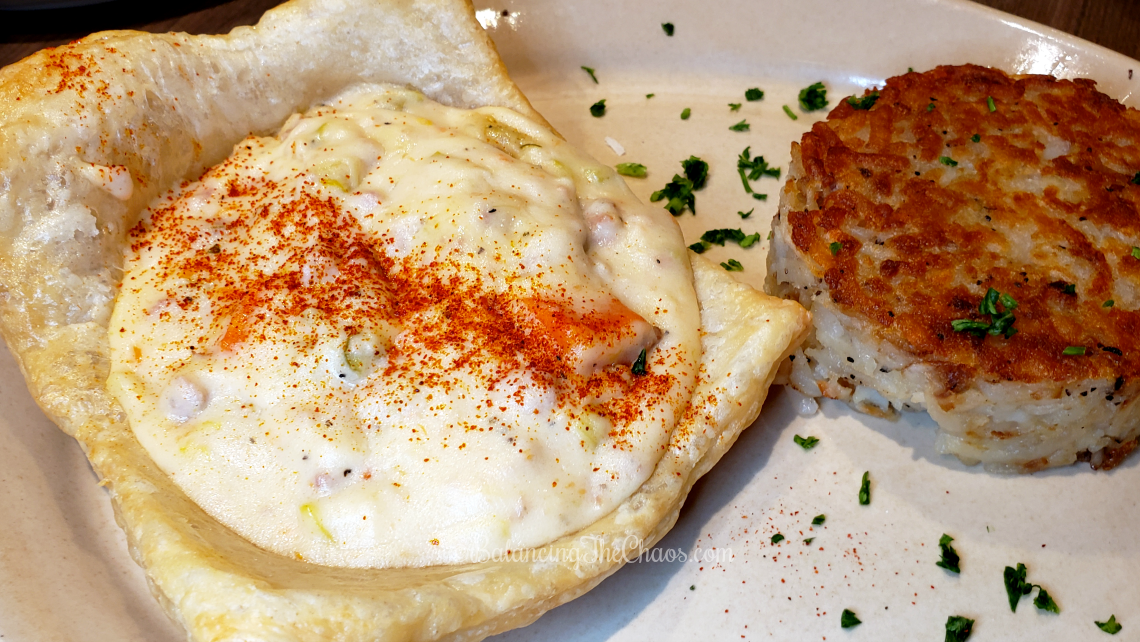 And as for me, I couldn't resist sampling one of their signature Benedicts. I decided on the Chile Verde Benny that included green chili sauced tortillas, smothered with melted cheese. The lightly toasted English muffin was topped with slow cooked barbacoa style beef, poached cage free eggs and green chili, topped with hollandaise, pico de gallo, and Cotija cheese. On the side, a stack of potatoes. It was fantastic.
Looking for an amazing place to breakfast, make sure you hit up Snooze A.M. Eatery. They have the following Southern California locations:
Old Town Orange: 240 W. Chapman Avenue, Suite 101, Orange, CA 92866
Tustin: 3032 El Camino Real, Tustin, CA 92782
San Diego Locations:
Del Mar: 3435 Del Mar Heights Rd, Suite D3, San Diego, CA 92130
Hillcrest: 3940 5th Ave, San Diego, CA 92103
For more information, visit Snooze A.M. Eatery's website: https://snoozeeatery.com