One of my favorite things as a kid was grabbing my favorite bowl of cereal on a Saturday morning and plopping down in front of the tv to catch the next episode of The Smurfs.  In all honesty, I wanted to be Smurfette because she was just so adorable, fun, and the only girl with hundreds of boys!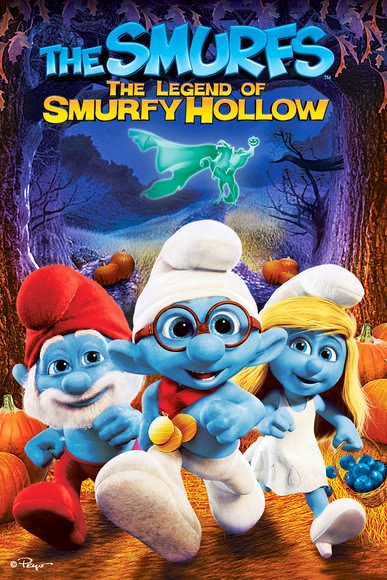 I was so excited this weekend to share one of my favorite childhood memories with my children with The Smurfs: The Legend of Smurfy Hollow.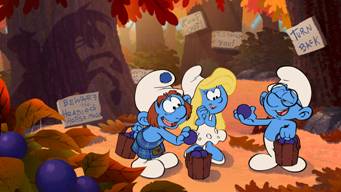 Available on DVD on Tuesday, September 10th, an all-new animated mini-movie from Sony Pictures Animation and Sony Pictures Home Entertainment makes its debut nationwide on DVD on September 10th. This 'Smurf-tacular' adventure features the original voice talent from THE SMURFS 2™, which grossed a smurftastic $80.3 million in theaters worldwide last week, including Alan Cumming (TV's "The Good Wife"), Fred Armisen (TV's "Saturday Night Live"), Anton Yelchin (TV's "Star Trek") as well as Hank Azaria as the voice of Gargamel (TV's "The Simpsons").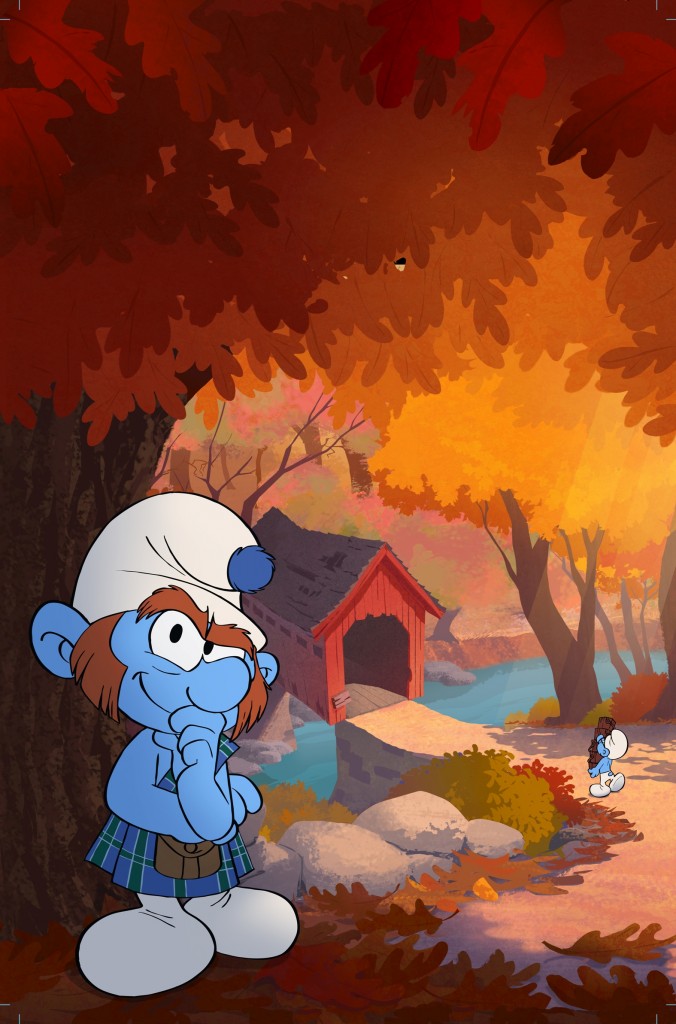 "The Smurfs are very dear to us at Sony Pictures Animation and we are excited by this unique, smurfy take on 'The Legend of Sleepy Hollow'," says Bob Osher, President of Sony Pictures Digital Productions. "Director Stephan Franck and his crew delivered a great, new fun adventure that is sure to entertain families around the world for many Halloweens and Autumn celebrations to come."
In this episode, the Smurfs learn the value of friendship and family. When Brainy Smurf is favored to win the annual Smurfberry Hunt for the ninth year in a row, Gutsy Smurf sets out to discover how Brainy wins every year. Gutsy ends up scareing off Brainy, who runs into Smurfy Hollow and gets caugt in Gargamel's trap! Smurfette convinces Gutsy to find Brainy and both are also caught.  The three work together to escape and come face-to-face with the legendary ghost, the Headless Horseman.
This episode was very fun to watch with my family.  The kids were glued to the story and really enjoyed the Smurfs. Now you will have a chance to enjoy the Smurfs with your own family.
GIVEAWAY
One lucky Toddler Trail fan will win their own copy of The Smurfs Legend of Smurfy Hollow.
a Rafflecopter giveaway

Valid for US Residents only. All fans have an equal chance to win, however, you must enter to win. Winners will be randomly selected via RaffleCopter and be notified via email. They have 48 hours to respond or a new winner will be randomly selected the same way. Winners can only win once per month. Not liable for unclaimed prizes or fulfillment.