This past week, we got it – COVID. Well, my husband and son tested positive for the Covid-19. Being a responsible parent, I decided to cancel all activities for our entire family and quarantine everyone. The tricky part, we had just gotten home from our long-awaited Hawaiian vacation a few days a week before and hadn't fully restocked with groceries. Thankfully, I was introduced to Dumpling, a shopping platform with personal shoppers who take care of the daunting task for you.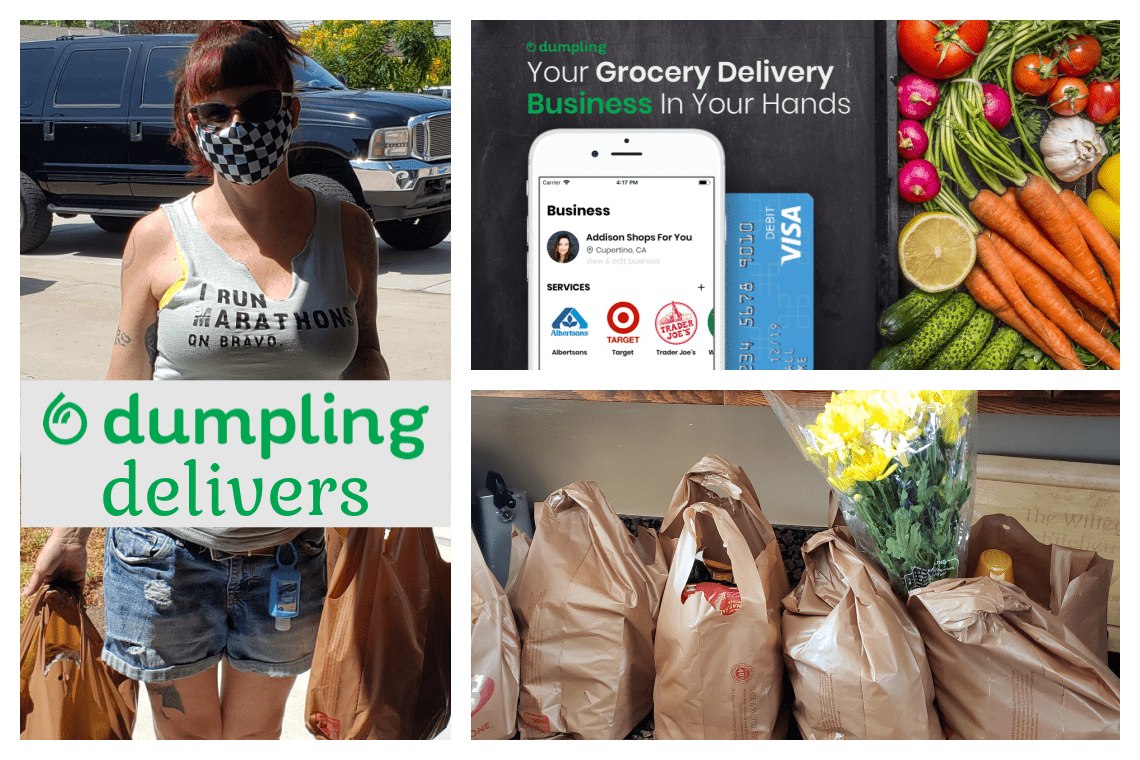 I partnered up with Dumpling to try out this unique concept. We've tried other platforms before, experiencing missed or alternate items we would never have chosen. Had to run and pick up groceries, when you planned the time, but it was no longer convenient, that having a personal shopper just seemed perfect for us.
Here's how it works. The personal shoppers are actually small business owners with their own mini grocery delivery business. Dumpling provides a platform for entrepreneurs to launch, run and grow their own grocery delivery business. They aren't independent contractors working for another company. They work for themselves! This makes it unique because they're going to go that extra mile to make sure their customers are happy, retaining their clientele with the opportunity to expand their business by word of mouth.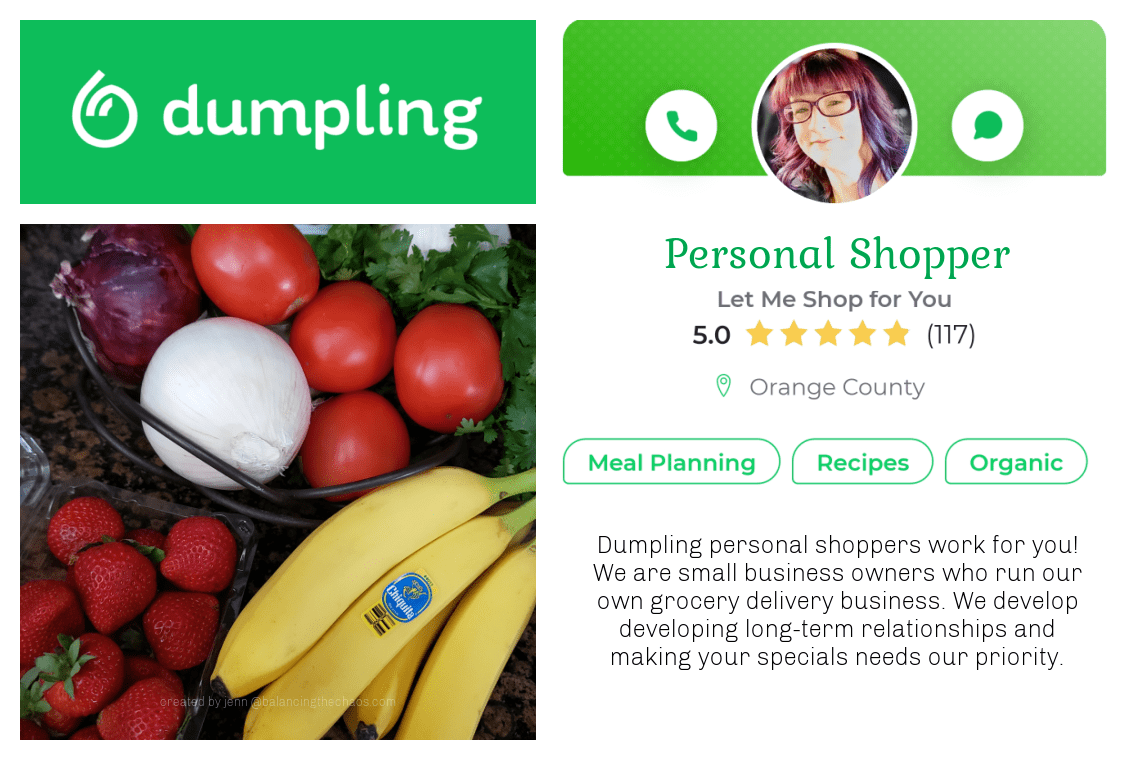 How do the personal shoppers make their money? They set their own shopping & delivery rates (since it's their own business). Once you select a shopper, they will have a "Shopping & Delivery" amount set on their profile. This is the rate THEY set. The prices you see for grocery items in the Dumpling app are the actual store prices. You can increase their income by adding a tip for their service.
I launched the Dumpling app and began looking for a personal shopper. I selected Joline because she had great reviews and was located in my area. On her profile, she also listed that she helps with meal planning – I felt that would be quite helpful, giving us new ideas on what to make for our family.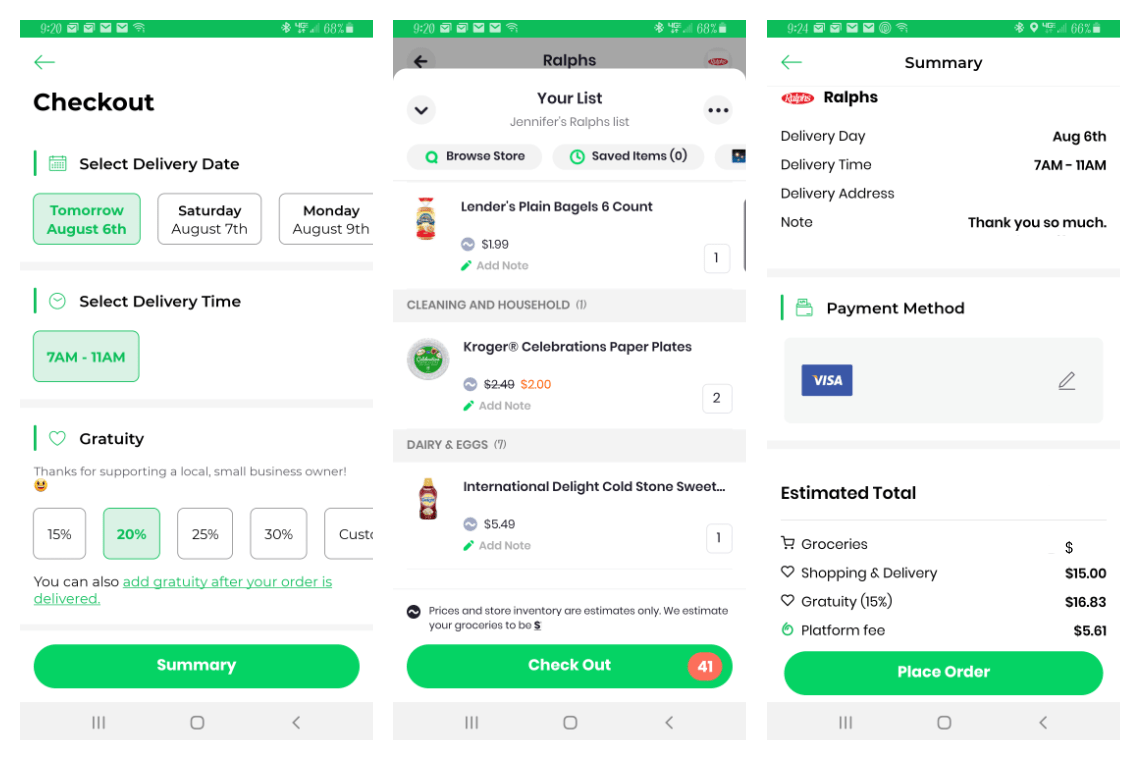 Once I had set up my profile, I began shopping. Unsure of how it would work, I selected our nearest store – Ralphs. My husband and I took turns looking up items we thought we needed. Before we knew it, there were 40 items in our cart. We submitted the order and waited.
Joline contacted us right away, letting us know exactly when she planned on heading to the store, which we selected for the following day. The morning of our intended delivery, she contacted us to let us know when she would be heading to the store when she had about selections and alternatives – even photos of options, when she was checking out for an estimated delivery time, and once she arrived. When I got to the door, she had already placed a few packages on my porch and finished up with a beautiful bouquet of flowers, which she shared she does with every delivery.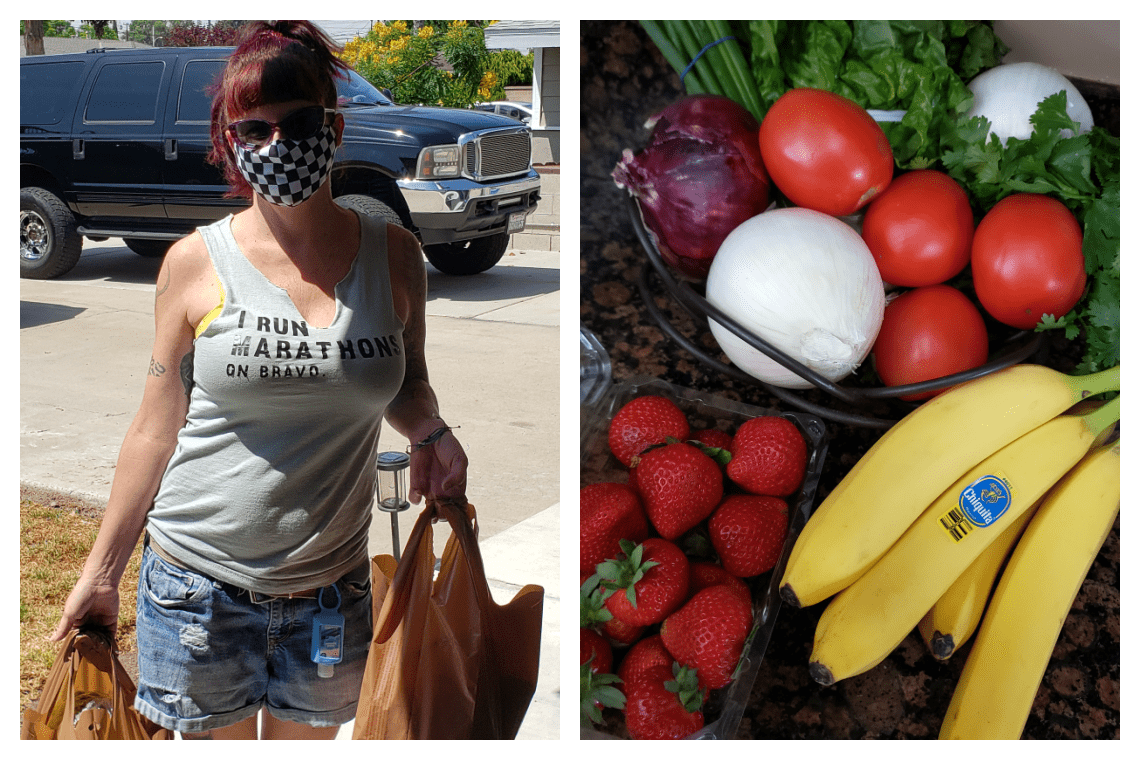 Your personal shopper has your specific tastes in mind. First off, Joline asked if we had any food specifics or allergies. With our delivery, I noticed she picked out the best possible produce, which she shared, is part of her experience. Delivered what we selected, on time, with a smile and a beautiful bouquet of flowers, that is excellent service.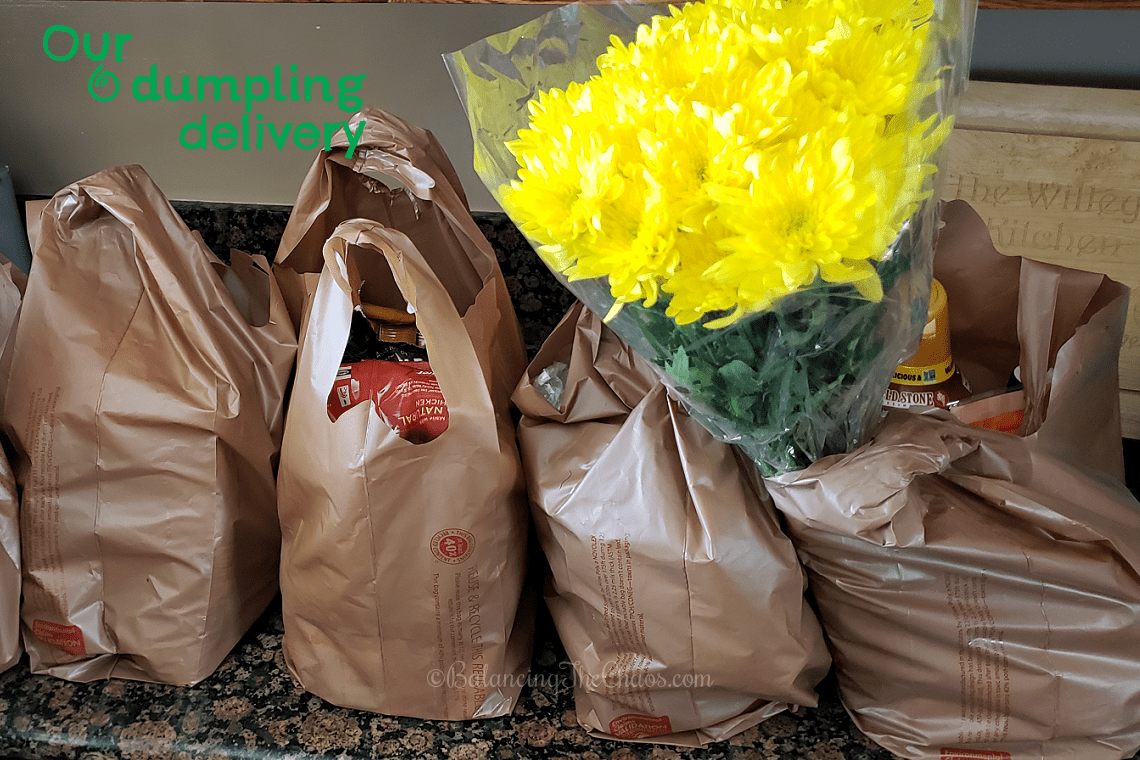 Want more information about Dumpling, or how to start your own personal shopping experience with Dumpling, visit their website: Dumpling US.