Now that our normal activities are back in full swing, we're constantly on the run again. This year, I've decided to work on home based meals, even though not everyone is home at the same time. While we're pretty much divided in half most evenings because of sports activities, we're still having regular family meal, and spending quality time together. And, in honor of today's National Cooking Day today, and "Family Meals" month at Smart & Final, my son came up with a recipe idea that we were able to quickly throw together, in partnership with our go-to local grocery retailer. Scalloped Potatoes with Bacon recipe is a new favorite in our house.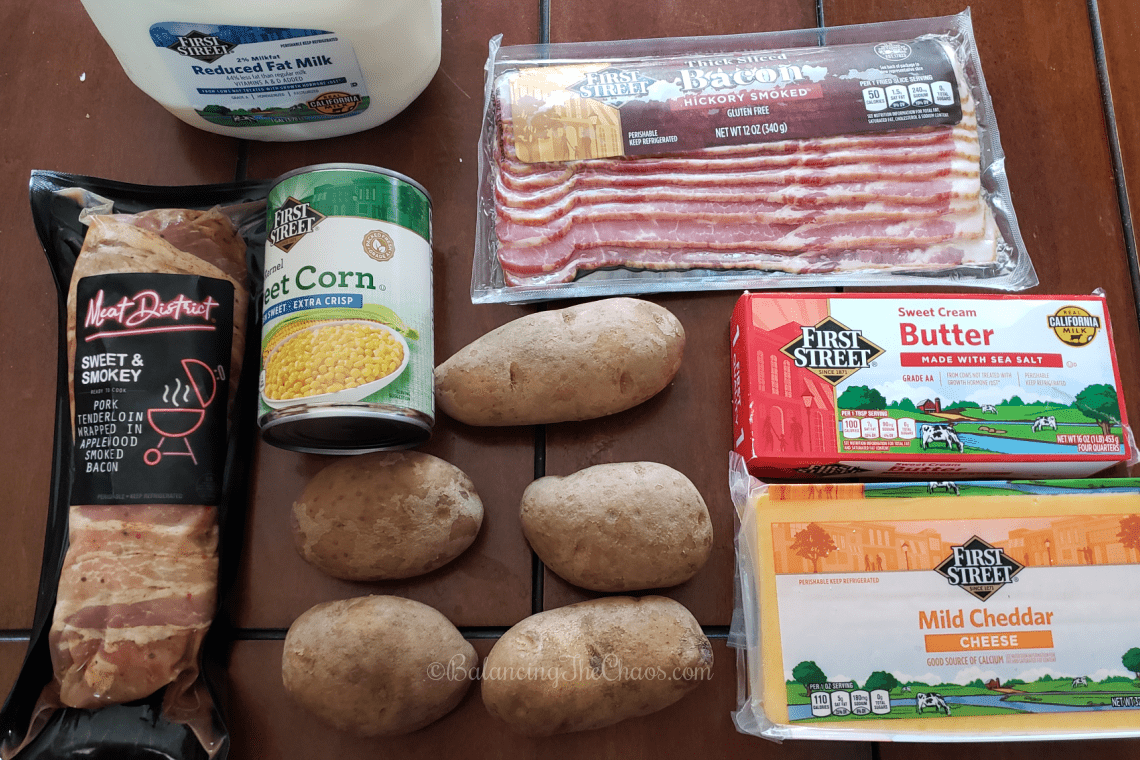 We usually drop in our local Smart & Final about every other week, stocking up on necessary items to keep us nourished. Top priority, we regularly pick up the Sweet & Smokey Pork Tenderloin that is wrapped in Applewood Smoked Bacon. My husband smokes it in our Traeger smoker for about 90 minutes, which keeps it tender and moist on the inside and a little crispy on the outside.
Typically we pair the pork tenderloin with steamed rice, which is my absolute favorite side – honestly, I was raised with sticky rice at least once a day in my Japanese/Caucasian household. However, my son has taken a liking to potatoes, and is slightly obsessed at the moment. Potatoes, bacon and cheese, and we have a winner of a side dish – which turned into our Scalloped Potatoes with Bacon.
Scalloped Potatoes with Bacon Ingredients:
4-5 Medium Potatoes (Russet is our go to brand)
3 tablespoons First Street Butter
3 tablespoons First Street Flour
¾ cup First Street Milk (we used 2%)
½ pound First Street Hickory Smoked Bacon
2 cups to First Street Mild Cheddar Cheese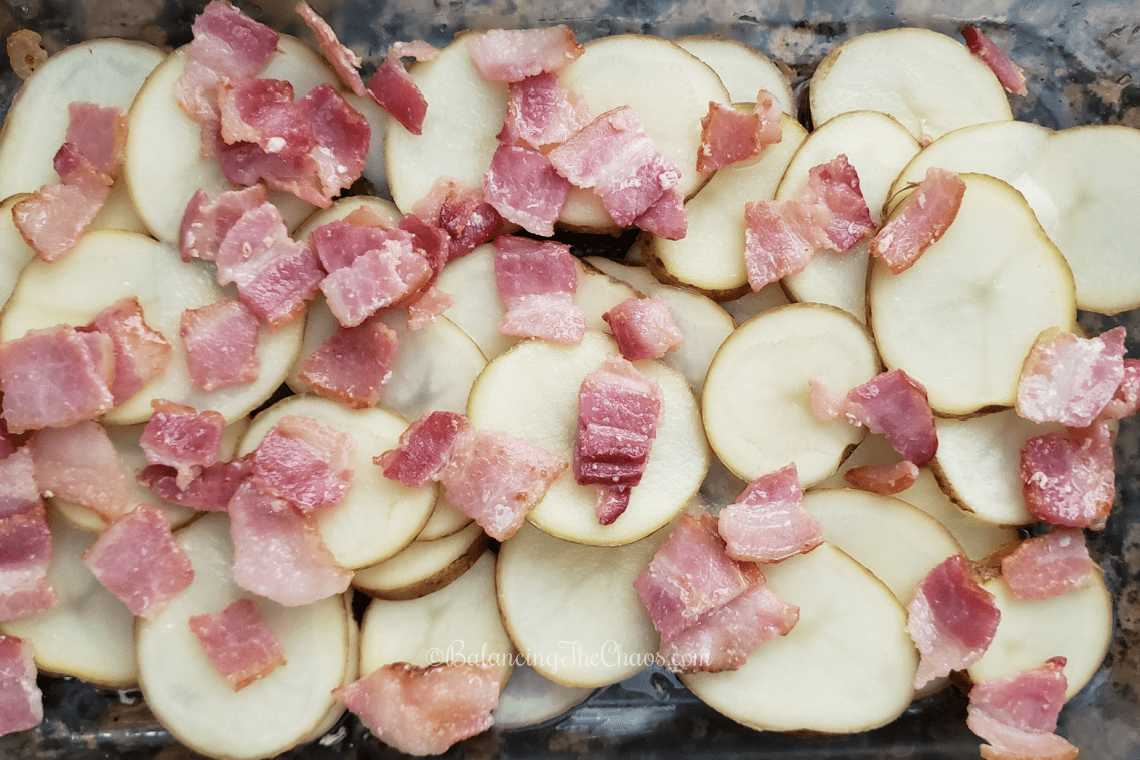 Steps to making Scalloped Potatoes with Bacon:
Cut the bacon into little cubes and brown up in a skillet
Melt the butter, add the flower to make a rue. Add milk and about a cup to a cup and a quarter of cheese to your desired consistency.
Thinly slice potatoes and place half in a baking dish
Next, layer with half of the bacon.
Sprinkle a little salt and pepper
Pour in half of the rue/cheese sauce mixture over the bacon and potatoes
Layer the rest of the potatoes, bacon and rue/cheese sauce mixture, salt and pepper
Top with the remaining cheese
Bake in the oven at 350º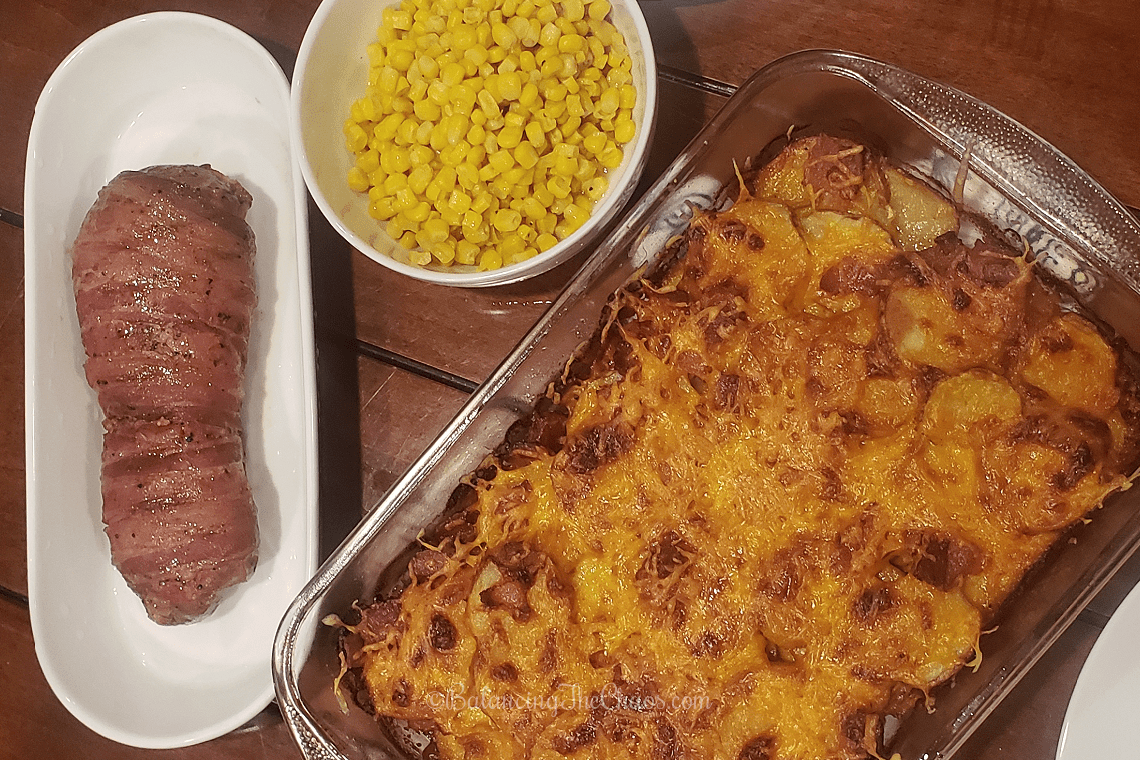 When I prepared this dish, I coated the bottom of the dish with a little bit of the bacon grease so the potatoes didn't stick, however with the oils in the bacon and butter in the rue, I really do not think it needs the extra layer.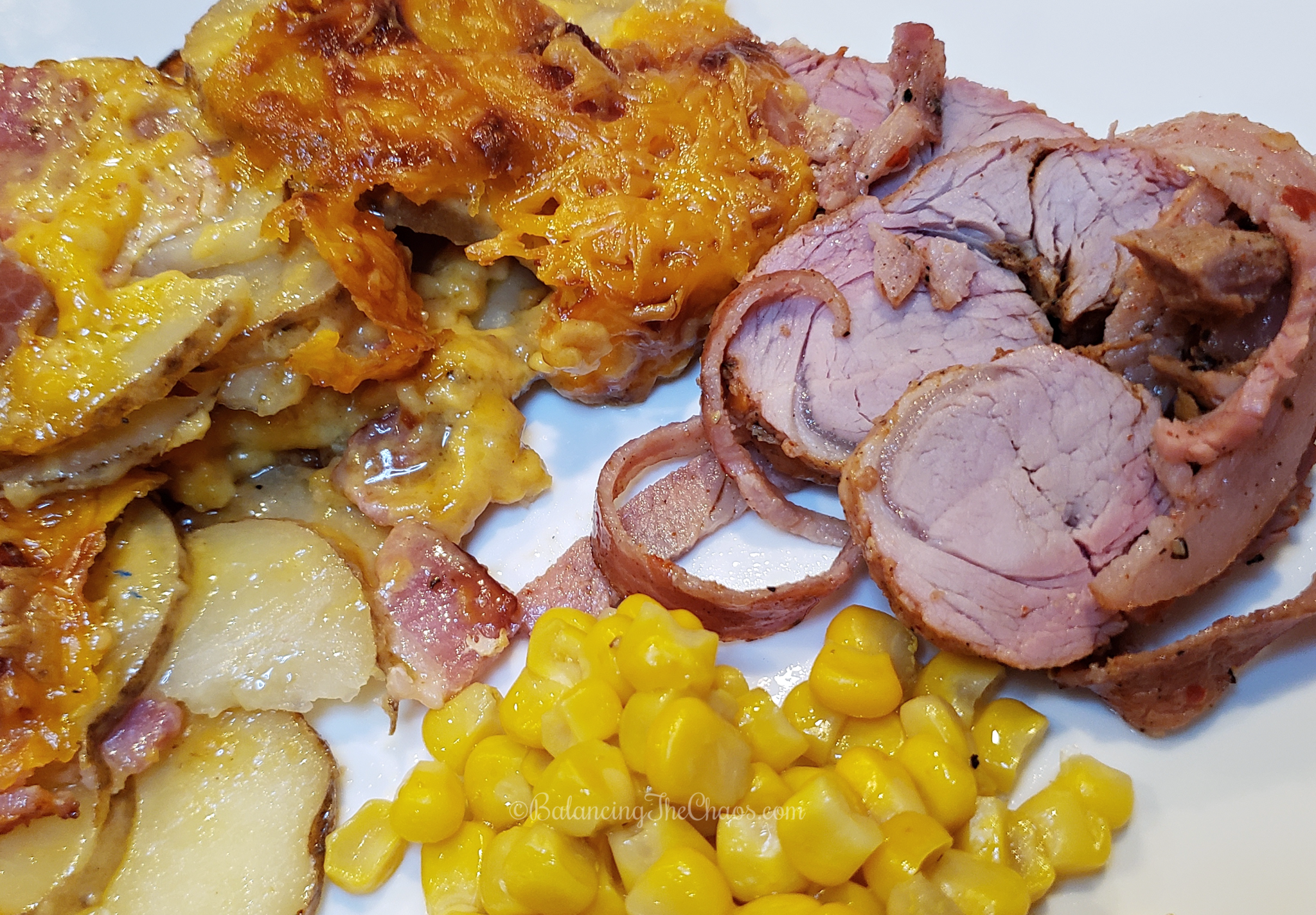 For an added vegetable, we paired this dish with First Street brand sweet corn with just a little butter an salt and pepper, however, a salad and/or green beans would also pair nicely.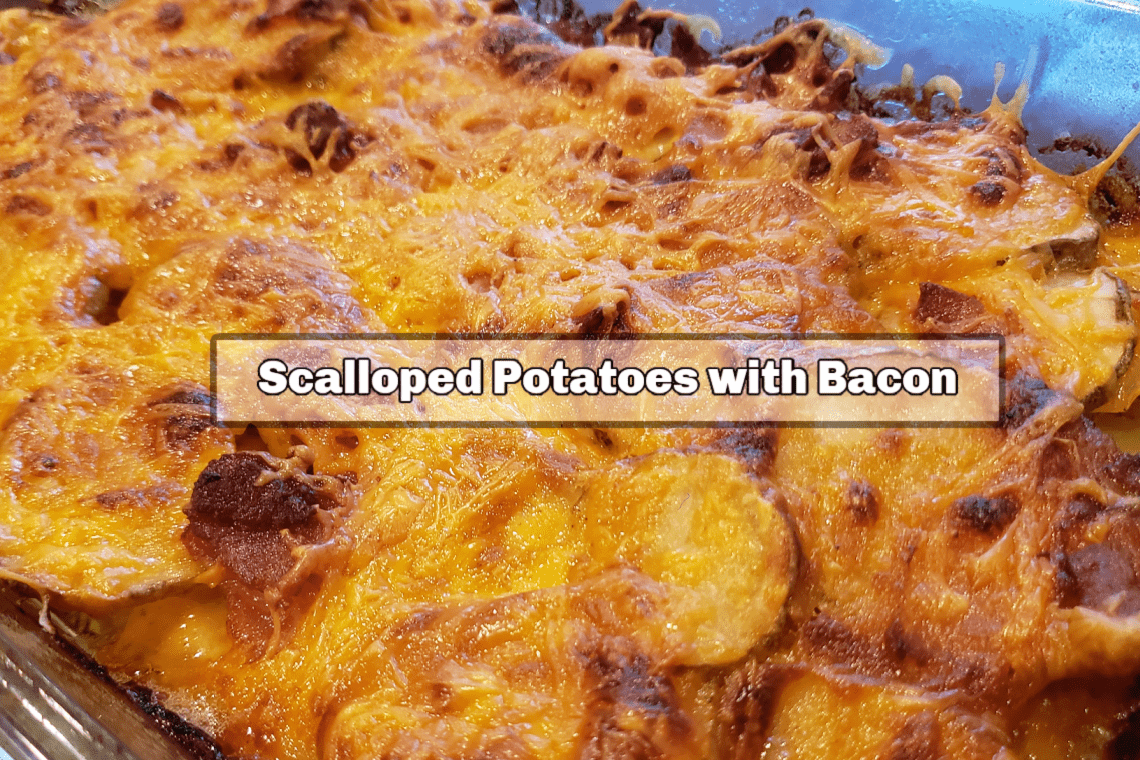 Don't forget to keep an eye on Smart & Final's Instagram for awesome giveaways in their Instagram stories. Each Monday, Smart & Final will be sharing fun holiday photos, looking for unique captions.