Last week, we were invited to attend the opening night/media preview of The Queen Mary's Dark Harbor as they kicked off this Halloween season. Now open, the infamously haunted ship and yard loaded with creepers, sliders and all things that make you sleep with one eye open, terrorize guests through November 1st.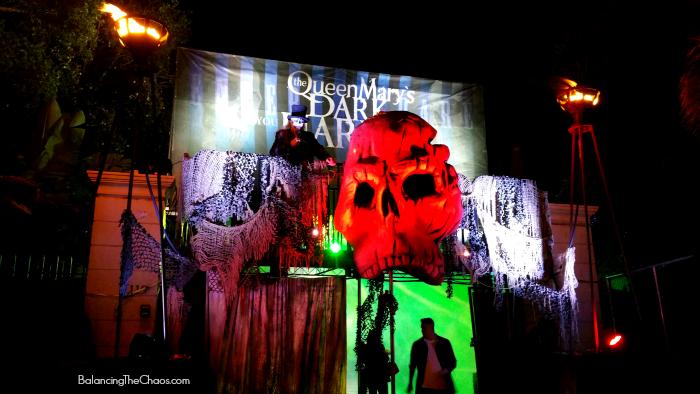 We checked in during the "Black Carpet" event and were immediately directed towards fun photo booths. For $10 you can purchase commemorative photos to relive your favorite horrific evening. (Label in upper right of photo was added by me).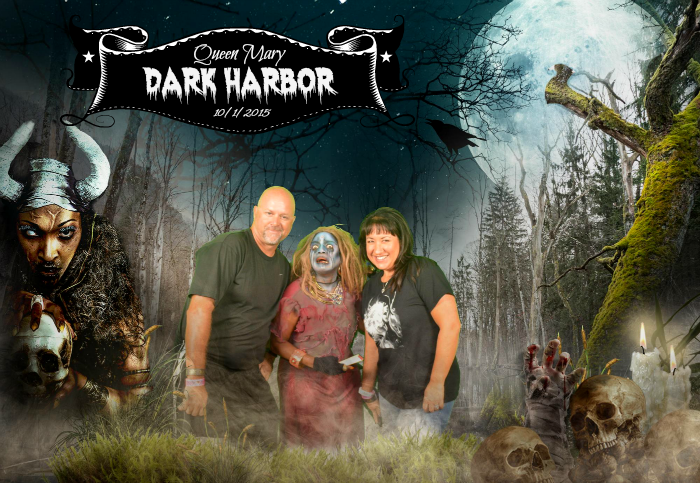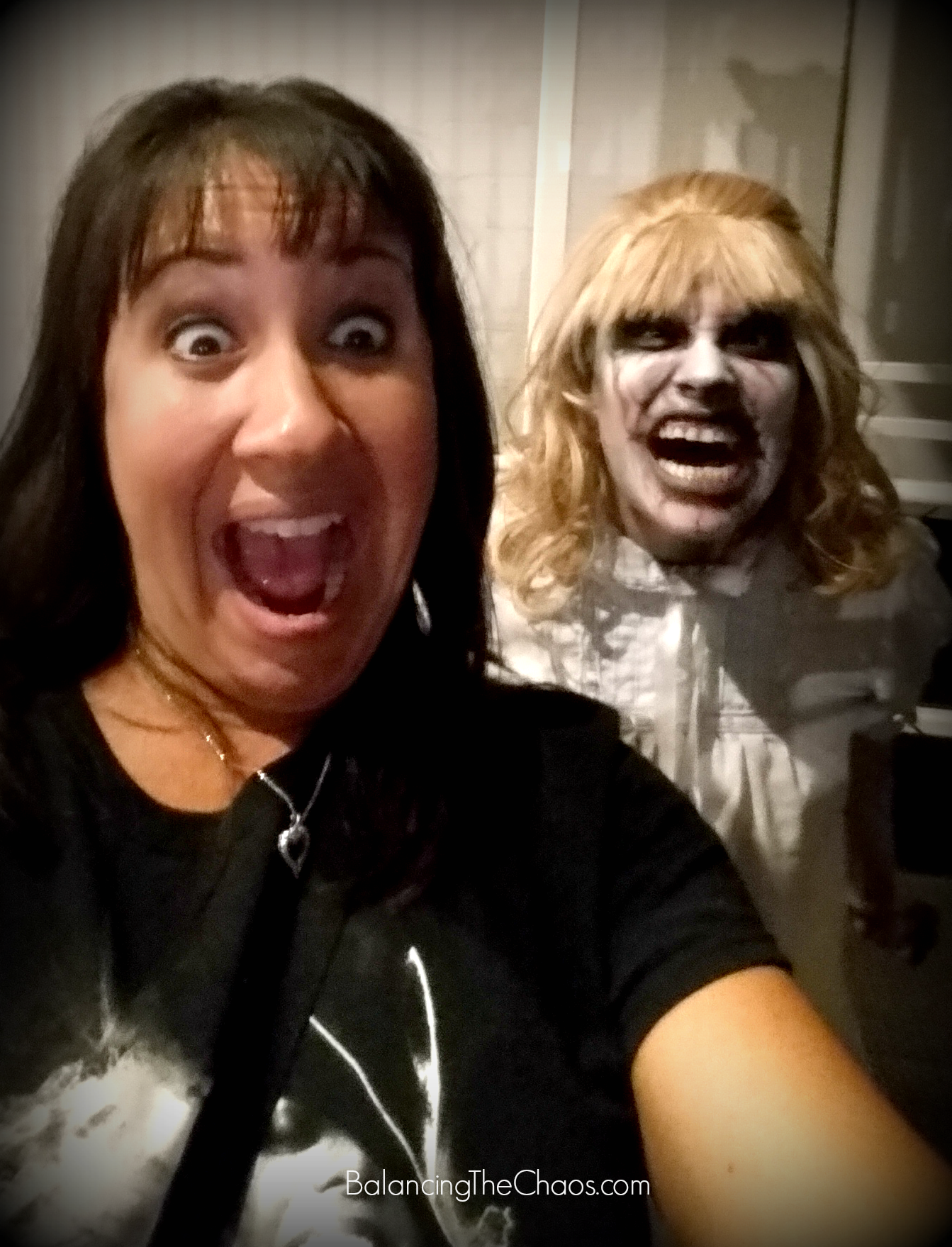 Next, we were off to get food. All over the grounds of Dark Harbor, there are amazing eats from hot dogs to pizza and more. We were invited to the R.I.P. lounge where we were invited to sample pulled pork sliders. The R.I.P. Lounge is part of the VIP Experience for an additional fee.
One of the newest additions to Dark Harbor this year is Lullaby. You'll take a terrifying voyage with Dark Harbor's youngest soul, Scary Mary. Drowning in the poolroom in 1952, she has haunted the infamous ship ever since. With a haunting childhood, she is still searching for a playground of souls to keep her company in the afterlife. She can be spotted throughout Dark Harbor, but the poolroom of the ship is her playroom.
Also new this year is The Curse of Anubis, the Greek Egyptian jackal-headed god of mummification and the afterlife. In Anubis' underworld, we were invited to test our skills in an LED 3D paintball battle against targets and a mummies running through.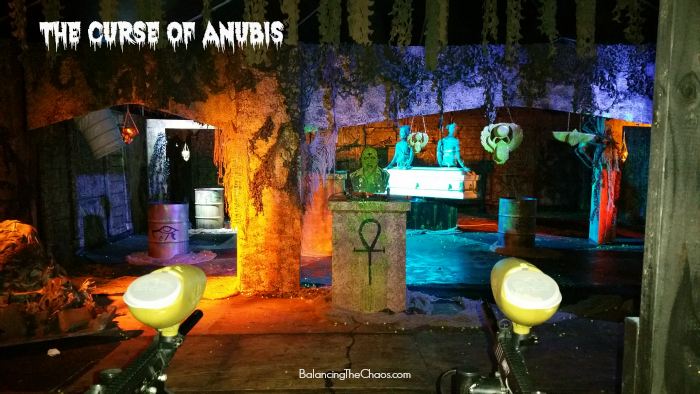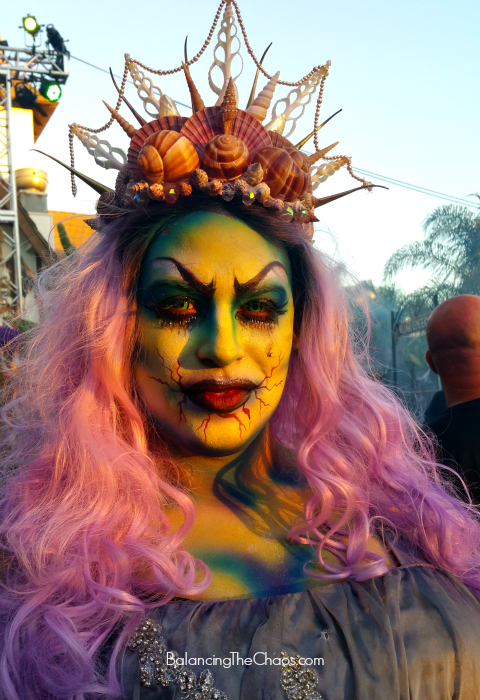 My favorite maze was back and better than last year – VooDoo Village seemed to be the longest maze with the Voodoo Priestess and her rabid gypsies running and scarring throughout. The attention to detail in this maze was just awesome, and the reason for us walking through VERY slowly. I know some are freaked out by the creatures popping out of them, but we are totally into artistry of these mazes.
Returning this year are mazes with over 200 Monsters, Mummies & Freaks where you will get lost in the depths of the Queen Mary's haunted history through the Deadrise, Soulmate and B340 mazes as well as visit the feared Voodoo Priestess in her Voodoo Village with dark magic gypsies in a setting wrought with shrunken heads and voodoo dolls.
Throughout the grounds of Dark Harbor, there are areas to sit relax and recoup after creeping through one of the mazes. For an additional fee, you can have a reserved location at the Cabanas. A comfortable relaxing area, the cabanas provide a designated area with a wait staff that will cater to you.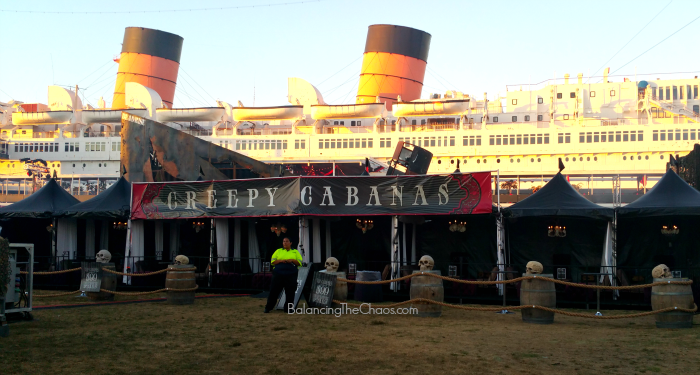 Ticket prices to the Queen Mary's Dark Harbor start at just $20 online, with Fast Fright, VIP Passes, and lodging packages available. For more information or to purchase tickets online, visit www.queenmary.com/dark-harbor.