On our way up the coast during our 2015 road trip we stayed in Moss Landing at the KOA Express there, a small RV campground that offered basic RV amenities. Our favorite feature of this KOA was the location! It is steps away from the ocean via the shores of Monterey. You may have heard of Phil's Fish Market & Eatery, once featured on Food Network's "Throwdown With Bobby Flay". The Moss Landing KOA is within walking distance of this infamous restaurant/fish market, naturally, we just HAD to go for a sunset beach dinner.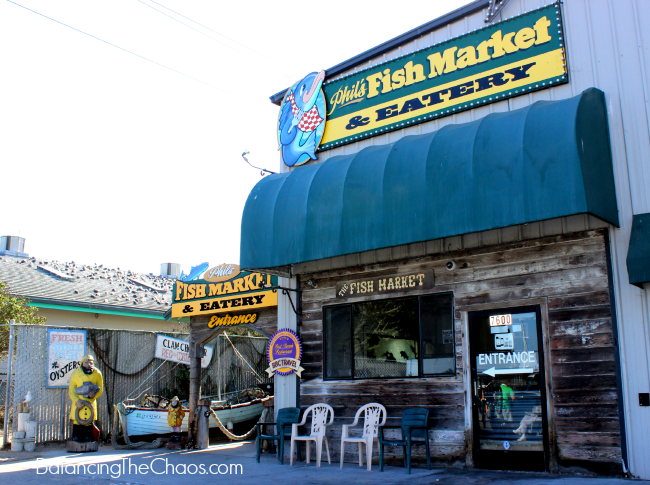 Phil's Fish Market & Eatery is located right next to The Monterey Bay Aquarium Research Institute across the street from one of the most visible landmarks in Monterey Bay, the PG&E smoke stacks of the local power plant. Established in 1982, Phil's Fish Market started off as a very small 250 square feet fish store with locally caught fish for sale. Eventually owner, Phil DiGirolamo began selling his "Cioppino-to-go", originally his grandmother's recipe and the rest is history.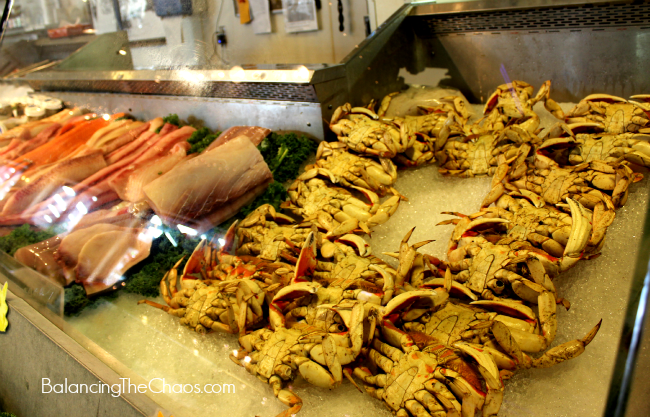 Featured on Thrown Down with Bobby Flay in 2009, Phil's Fish Market & Eatery became quite popular, especially with the locals. We arrived in town on a Thursday night and the place was packed. At around 5pm, a local band showed up and started playing classic beach tunes, while the line to order grew to the point we really couldn't see the end of it from where we were sitting.
We started off with our traditional clam chowder. At Phil's Fish Market & Eatery, they serve their tasty chowder in a sour dough bread bowl – the best way to eat it!
I decided to stick with my favorites, shrimp and scallops, therefore I ended up ordering the Rock Shrimp & Sea Scallops Linguini. This dish was loaded with shrimp, scallops, roma tomatoes, garlic and artichoke hearts in a buttery wine sauce. It was delicious and quite filling, so there was enough for a second meal the following day.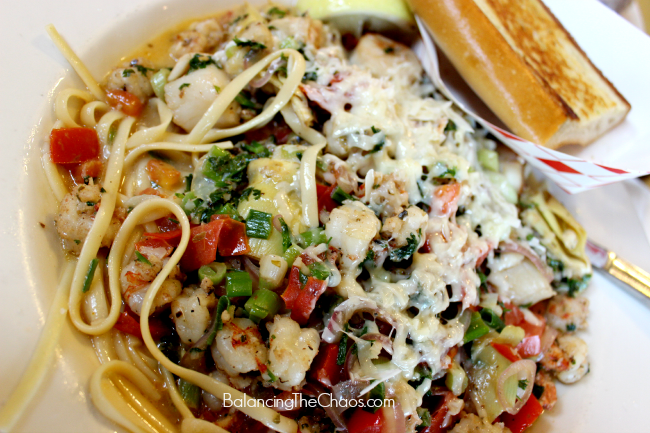 The hubster selected a crabmeat sandwich served on a toasted focaccia bread. Of course I had to take a bite myself, amazing!!!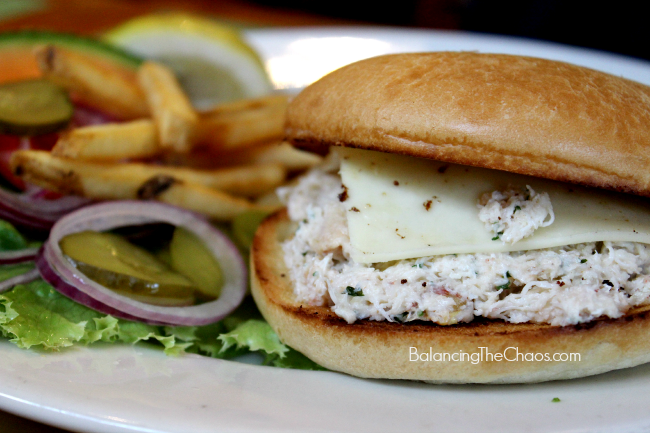 For the kiddos we decided to stick with something we were sure they'd eat since they're not fishy fans. They do have a kids menu with items like grilled cheese, chicken nuggets, linguini, fish and chips as well as squid and chips. They split the linguini with garlic butter sauce since it was quite a large portion.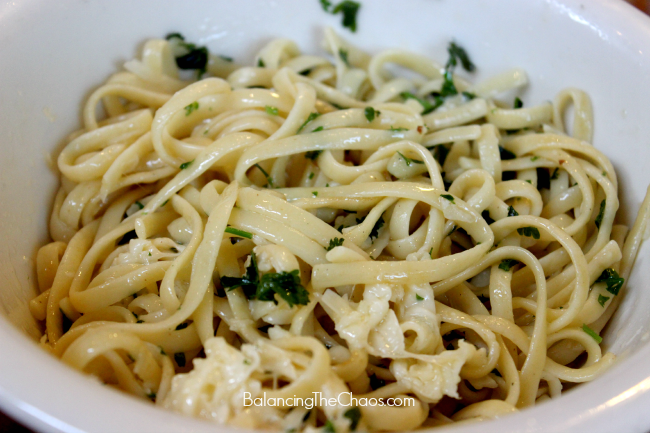 So this was not a sponsored post, I just had to share because we had an amazing time here. While looking up more information on Phil's Fish Market & Eatery, apparently they were in the news in 2015 because a pod of whales decided the waters off the shore next to the restaurant was their playground. Too bad we hadn't stumbled across this great restaurant last year. It would have been phenomenal to be able to watch such an amazing sight while grabbing a bite to eat. They have a great outdoor seating so you can either catch the sunset over the ocean or watch the kiddos play in the sand.
If you're ever in the area, we totally recommend stopping for lunch or dinner; guaranteed a great time and meal with the entire family.