If you are in the mood for some amazing Mediterranean Cuisine, you HAVE to hit up O-Live Tree in Irvine. This quaint little restaurant was built on generations of healthy family recipes from a Mediterranean olive farm and offers delicious unique Greek entrées.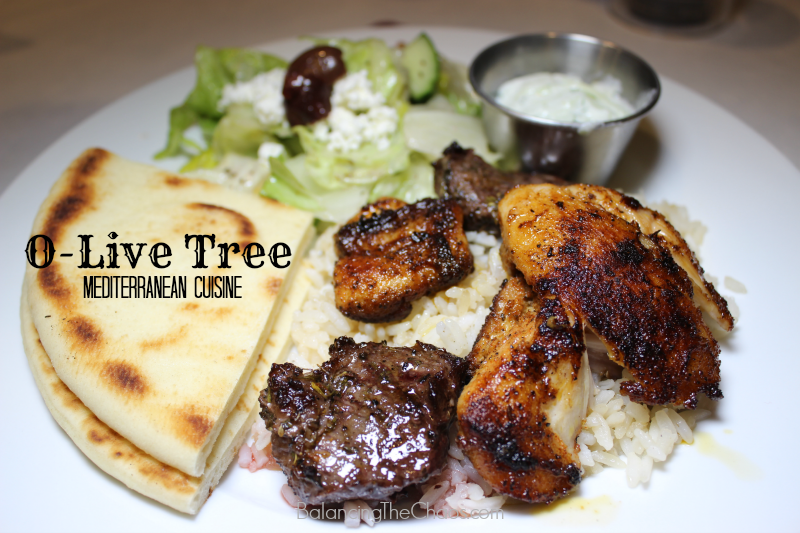 We were invited to a quaint media dinner with the owners of O-Live Tree Mediterranean Cuisine, and I was super excited to explore this new restaurant. Reason being, it is located steps from where I used to work before I had my children. You could say that it was my old stomping grounds! O-Live Tree is located in Irvine, behind El Torito Grill, tucked in under a couple of high rises.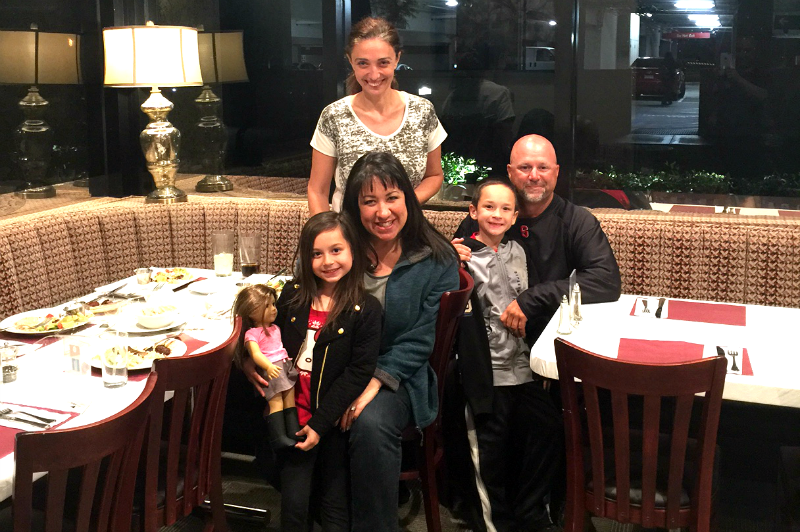 I love the fact that Olive Tree is a family run restaurant with the owners on hand making sure their patrons are happy with the food and service. We spoke with Melike, the owner and she told us a little of the family traditions, some of her favorite recipes and recommended a few of her favorite items on the menu.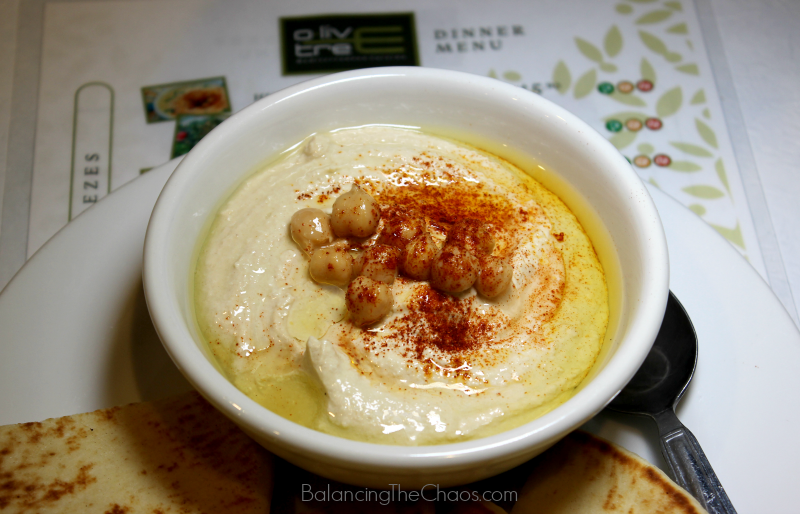 We started with the Hummus. In the past few years, I've grown to like hummus, but O-Live Tree's home made hummus recipe is my absolute favorite! Even my kids couldn't get enough of the hummus made of garbanzo beans, tahini and garlic.
I decided upon the Grilled Mediterranean Salmon with a Greek Salad. The salmon was grilled to a perfect pink/golden perfection, moist and full of flavor.
For the kids, we decided to split an entrée of Beef and Chicken Kabobs. Since our kids don't eat much, and are super picky, we decided they could share. Pleasantly surprised, they LOVED both the beef and chicken as well as the rice. My son – not a fan of salad, wasn't ready to try the Greek Salad, but my daughter did and enjoyed it. My son couldn't get enough of the pita bread – which I had to agree, was pretty great.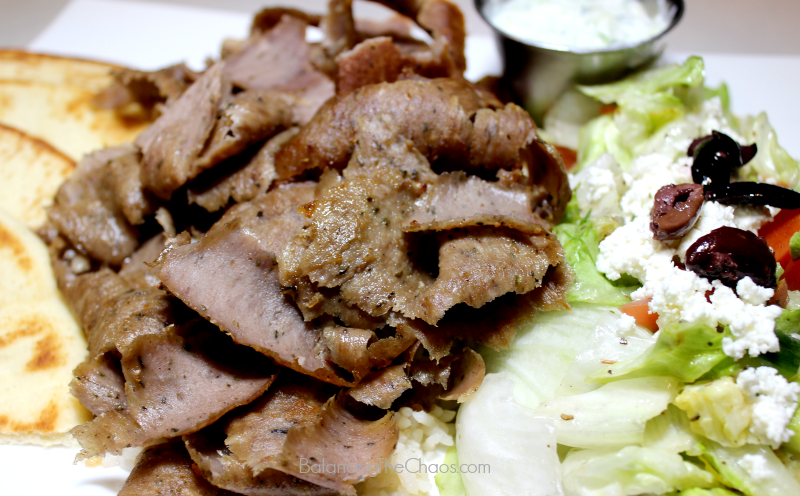 My husband ordered the Gyro Plate and was absolutely thrilled! He loved the flavor, the texture, and can't wait to go back. As a matter of fact, he just told me he's been craving it ever since we visited O-Live Tree. He can't wait to go back!
2010 Main Street
Irvine, CA 92614
949-1838
To find out more about O-Live Tree Mediterranean Cuisine, visit their website: www.olivetreeirvine.com or Facebook