You're invited to participate in the Aquarium of the Pacific's Annual Native American Festival on September 9th and 10th. Guests will enjoy learning about the various Native American tribes including ethnic foods, crafts, and entertainment.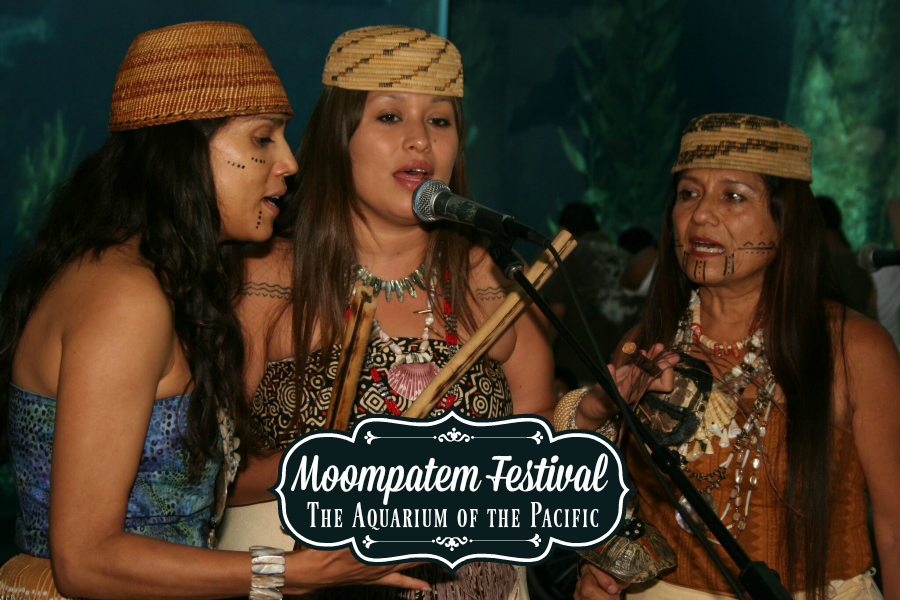 Imagine what Southern California was like centuries ago when Native American tribes worked and lived off the land we now call home. During this family event, hear traditional music, and see traditional dance as you travel back in time. Guests will enjoy cultural craft demonstrations and educational programs. Families of all ages will be able to participate in arts and crafts as well as other activities inspired by local maritime cultures.
Participants include members of the Tongva, Chumash, Acjachemen, Costanoan, Luiseño, and Kumeyaay tribes. American Indian artists will display and demonstrate cultural materials, such as basketry, items of adornment, and artifacts.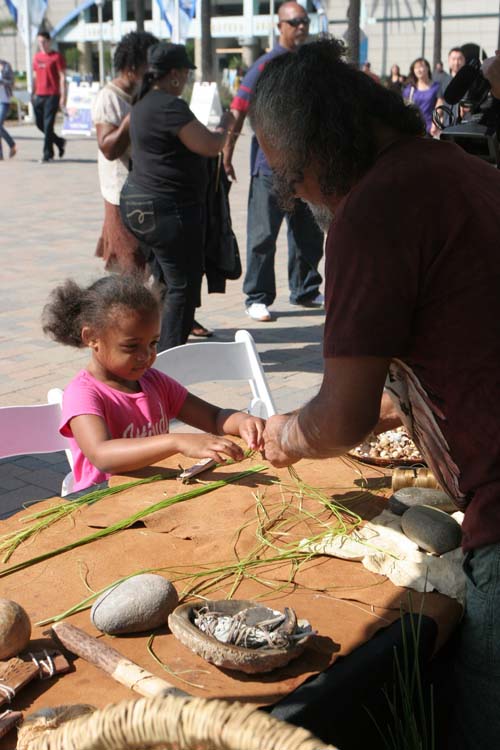 "Moompetam (pronounced \'mohm peh tahm\), meaning "People of the Ocean," is derived from the word for saltwater in the Tongva language. For the local, coastal, and island indigenous people of Southern California, the ocean has always been a sacred entity. The maritime native peoples that inhabited ocean waters for thousands of years, including the Tongva, Chumash, Acjachemen, Costanoan, Luiseno, and Kumeyaay, were taught to deeply respect the ocean. The ocean environment is reflected in all aspects of their cultures."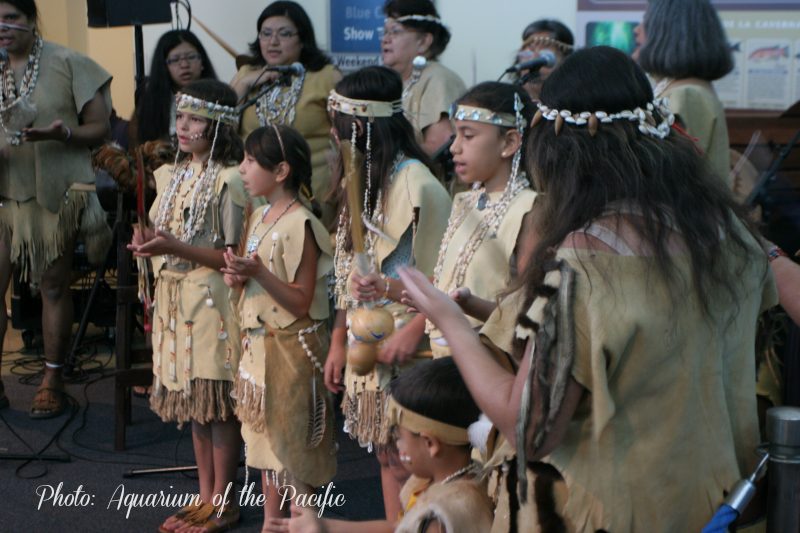 100 Aquarium Way, Long Beach, CA 90802
Saturday – Sunday, September 9 & 10, 2023
9:00 a.m. to 5:30 p.m
Moompetam is included with general admission: $44.95 per adult (ages 12+), $29.95 per child (ages 3-11), $41.95 per senior (ages 62+), and free for Aquarium members and children under age three / Advance reservations required
ABOUT THE AQUARIUM: The Aquarium of the Pacific, a nonprofit institution, is deicated to conserving and building natural capital (nature and nature's services) by building social capital (the interactions between and among peoples). Beyond its animal exhibits, the Aquarium offers educational programs, from hands-on activities to lectures by leading scientists. It is a community gathering place where diverse cultures and the arts are celebrated and important topics facing our planet and our ocean are explored in the search for sustainable solutions.
Photos courtesy of The Aquarium of the Pacific